In This Issue:
Hinkle, Fingles & Prior is Proud to Announce a Successful Start to its Pro bono Program
Possible Changes to the Federal Estate Tax: What Families Need to Know
Special Needs Trusts: Not All Trusts are Created Equal
Early Intervention Services: Five Things Every Parent Should Know
Legal Victories
News from the Practice
At the Podium
Hinkle, Fingles & Prior is Proud to Announce a Successful Start to its
Pro bono Program
By Hinkle, Fingles & Prior, Attorneys at Law
"Our new Pro bono Program is a natural fit. The firm's founder, Herbert Hinkle, Ira, and I all started our careers by providing free legal representation to families of persons with disabilities. We are proud to continue that mission."

-S. Paul Prior, Esq.

As the firm celebrates 40 years of advocacy on behalf of individuals with developmental disabilities, it developed a Pro bono Program, the goal of which is to provide legal representation to families that would not otherwise be able to secure this level of advocacy for their child. The firm plans to handle a very limited number of cases that come to it through its relationships with disability-related community organizations. For years, Hinkle Fingles & Prior has consistently supported many of the organizations providing services to people with disabilities by providing free educational workshops focused on helping families understand their rights, serving on boards of directors to many disability-related non-profit organizations, and by providing financial support to several of the largest advocacy organizations. Hinkle, Fingles & Prior's Pro bono Program is a natural extension of the firm's long-standing commitment to serve the community.

"Our long-standing commitment to serving the wider disability community remains strong" said Ira M. Fingles, Esq., one of the firm's partners. "Our new Pro bono Program is a natural fit" said S. Paul Prior, Esq., also a partner of the firm. "The firm's founder, Herbert Hinkle, Ira, and I all started our careers by providing free legal representation to families of persons with disabilities. We are proud to continue that mission." said Prior.

Shortly, after the Pro bono Program was announced, the firm was asked to represent a widowed father and his 19-year-old son with intellectual, social and emotional disabilities. The teen, who has severe learning disabilities and attends a specialized school in Morris County, had been in special education since kindergarten. In this case, in contradiction to the student's individual education Plan ("IEP"), the school district attempted to graduate the student before the end of his educational entitlement and transfer him from his current out-of-district placement to an inappropriate in-district program.

Hinkle, Fingles & Prior interceded on the student's behalf to ensure the local school district continued to provide crucially needed special education services in his current school placement. Due to the firm's advocacy the student will continue in his current placement for at least one more year.

"When we learned the facts in this case, we knew this student and his father needed immediate legal representation," said Andrew Linenberg, Esq., the attorney who handled the case for the firm. "If this young man was forced to graduate early, he would literally sit home without services or supports, until he turns 21 and becomes eligible for adult services," he added. "The extra year of school will provide him with the skills and training to potentially work in a paid job once he graduates."

Under federal special education law, students with disabilities may remain in school until they turn 21. Beginning at age 14, planning for adult life must begin, and linkages to post-secondary services must be secured. In this case, the district had not made such plans nor was the student legally able to graduate this year.

"We are very happy to have secured such an important victory for this family due to the specialized legal representation provided through our long-standing and successful special education practice" said Ira M. Fingles, Esq.

Now celebrating 40 years of advocacy and legal representation for those with disabilities, including autism, intellectual disabilities and other conditions, the attorneys of Hinkle, Fingles & Prior have argued many precedent setting cases in New Jersey and Pennsylvania. The firms' lifespan approach to disability law and planning, and the fact that many of the attorneys have family members with disabilities, makes them unique.
Possible Changes to the Federal Estate Tax: What Families Need to Know
By Hinkle, Fingles & Prior, Attorneys at Law
Estate and tax planning is not only for the wealthy. However, with the recent changes to the Federal estate tax it's easy to think that way. In reality, your estate is usually worth more than you think it is. Families usually forget about things like the value of their home, 401(k) or life insurance. These items alone can be enough to trigger federal estate tax considerations. In addition some states, like New Jersey, impose an estate tax.
As of January 2013, estates less than $5 million dollars are excluded from federal estate tax. As a result, most individuals did not need to engage in tax planning to limit the amount paid in federal estate taxes. However, many states also impose an estate tax. For instance, New Jersey only excludes estates less than $675,000 from its estate tax.

The $5 million federal exclusion that went into effect in January was to settle a seemingly ever-changing tax code that made it challenging for families to minimize the impact of the estate tax. Despite this fact, there now appear to be some rumblings in Washington which may result in further changes. Some of the changes mentioned include, among other things, that the $5 million exclusion would be reduced to $3.5 million;

the gift tax would be reduced to $1 million;

the Generation Skipping Tax (taxes on gifts to grandchildren, for instance) would be reduced to $1 million;

the inflation index would be eliminated and;

the highest tax rate would rise from 40% to 45%.
If some or all of these changes were to go into effect it could result in families having to pay federal estate taxes that they had not anticipated. What does this mean for our clients? Again, regardless of your income or the size of your estate, these changes in Washington have implications.

First, it means married couples should consider credit shelter trusts to reduce estate tax liability by preserving both spouses' estate tax exclusion. Click here to learn more about credit shelter trusts;

Second, the use of certain types of trusts to remove life insurance benefits from your estate may be more important than ever;

Third, it might be worthwhile to consider aggressive gift giving strategies so that your estate is directed where you want it to go, and not subject to higher tax rates;

Fourth, it is wise to consider making gifts in your Will to charitable organizations such as non-profit organizations providing disability-related services and supports to your child as a way of minimizing estate taxes while helping to ensure the longevity of the organizations serving your child; and,

Fifth, it is imperative that you review your estate plan every five to ten years, or when there are changes to your assets or family, as well as anytime the government makes changes to the tax code.

The point is, no one can predict what will happen in Washington or elsewhere. However, most tax law changes also provide opportunities to families to plan for their future and that of their children. Keep an eye out for future editions of our newsletter. We will be sure to discuss whatever changes may occur.
Special Needs Trusts: Not All Trusts are Created Equal
The Difference between Third Party Trusts and Payback Trusts
By: Hinkle, Fingles & Prior, Attorneys at Law

Many parents know that special needs trusts play a critical role in planning for the financial future of their child with disabilities. If a person with disabilities has too much money in his own name he will become ineligible for important government benefits, like SSI and Medicaid. A special needs trust can help to avoid this problem because assets that are held in a properly drafted special needs trust are not considered when determining eligibility for these and other "means-tested" government benefits.

This Q&A explores the two types of special needs trusts, and the differences between them:
Q: What is a third-party special needs trust?
A: A third-party special needs trust is used to hold assets for a person with disabilities that are set aside by other family members – usually the person's parents. The individual never "owns" the money directly, and does not have access to the funds. Typically, parents create a third party trust for a child and then fund the trust with cash, stocks, bonds, life insurance or other assets left through their estate plan when they die.
Q: What is a first-party special needs trust?
A: A first-party trust – sometimes called a "payback trust" – is designed to hold assets that are owned by an individual with disabilities. These funds might include a personal injury award, or gifts and inheritances from family that were given directly to the individual. A first-party trust can only be created by a parent, a grandparent, a guardian or a court.
Q: What can the trust money be used for?
A: Trust assets in either type of trust can be used for the benefit of the individual, including special classes, hobbies, luxury items, personal services, furniture, professional fees, computer equipment, transportation, vacations, alternate treatment, and second professional opinions, to name a few.
Q: What is the difference between a third-party trust and a first-party trust?
A. The major difference between a third-party special needs trust and a first-party special needs trust is what happens to any assets left over in the trust after the person with a disability dies.

In the case of a third-party trust, funds remaining in trust after the person dies are distributed to people or charities selected by the parents when they created the trust. Typically, the remaining funds go to other siblings, or charitable organizations providing disability-related services to your child.

In contrast, any assets remaining in a first-party special needs trust must be paid back to the government in order to reimburse various government agencies who have paid for care over the course of your child's life.

Moreover, unlike a third-party special needs trust, a first party trust is also subject to more stringent federal and state reporting requirements. The trustee must file an annual accounting of the administration of the trust's assets, income, and expenses. In addition, New Jersey state law requires advance written notice of expenditures by the trust in excess of $5,000.
Q: What type of trust is preferred?
A: Because of the payback and reporting requirements, a first-party trust should be used only when there is no other choice.

Regardless of the form of special needs trust, it is important for families to take care of this sooner rather than later. Now, more than ever, states are mandating individuals to be eligible for Medicaid and other means-tested government assistance benefits as a condition of the receipt of services.

Families should not wait until services are needed to start planning. To do so will likely result in substantial delays in the receipt of services or in the worst case scenario, families may find that they are not able to receive vital services at all.
Early Intervention Services: Five Things Every Parent Should Know
By Hinkle, Fingles & Prior, Attorneys at Law
If your child is under the age of three and has, or may have, a disability, he or she may be eligible for Early Intervention Services.
Did you know?
Referral for Early Intervention Services can come from a parent, hospital, physician, or a childcare program.

Children have the right to a multidisciplinary evaluation and assessment and the development of an Individualized Family Service Plan (IFSP) within 45 calendar days from referral for evaluation.

If eligible, your child and family have the right to appropriate early intervention services, which includes evaluations and development of the IFSP, and may include speech and language therapy, occupational therapy, physical therapy, assistive technology, family training, and counseling.

Evaluation, assessment, IFSP development, service coordination and procedural safeguards are provided at no cost to parents.

Parents may be charged for other services — for instance speech & language therapy, OT, etc. — on a sliding fee schedule.

Parents have the right to an impartial hearing to resolve disagreements and disputes.
Forward this enewsletter to family members, friends and colleagues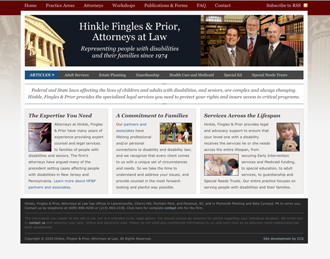 Click here to visit our website.
In two separate cases, attorneys of the firm successfully represented the parents of students with mild to moderate autism. In both cases, parents unilaterally placed their child into day schools in which the students received intensive Applied Behavior Analysis (ABA) programs. As a result of the firm's efforts, the school districts in both cases agreed to reimburse the parents for the majority of the costs of the placement, including transportation, and to provide funding for the placements for the following school year.

Attorneys of the firm successfully litigated on behalf of a teenage girl with severe autism and self-injurious and aggressive behaviors in order to secure an appropriate residential education placement. In addition, the student was awarded over four years of compensatory education. Due to the degree of success achieved in the litigation, the parents were able to recover the full amount of attorneys' fees and costs that they had incurred.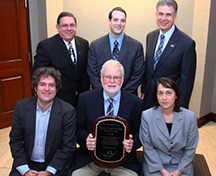 Hinkle, Fingles & Prior was honored by The Arc of New Jersey for the firm's ongoing commitment to advocacy (photo above).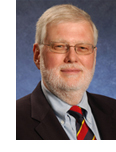 Herbert D. Hinkle, Esq., was honored by Rutgers Camden School of Law for outstanding service to the Planning Estates Project, the school's pro bono project which provides estate planning services to residents of Camden, and for his support of law students who do outreach to the Camden public schools with a summer scholarship for their work. Additionally, the Rutgers law school student body recognized his contributions in the classroom by naming him the Adjunct Professor of the Year for 2013.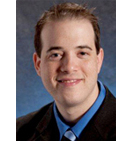 Andrew Linenberg, Esq., has been appointed to the Special Needs Committee at Jewish Children and Family Services in Cherry Hill.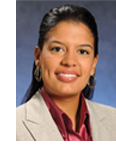 Evelina Padilla, Esq., has been appointed to serve on the board of Advocates for Children of New Jersey (ACNJ) in Newark.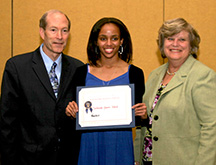 Hinkle, Fingles & Prior is proud to have supported ASAH's 2013 Special Education Week! The firm provided funding for a scholarship for a graduate of an ASAH member school. Tashanda Spann-Mack (above center), was one of the scholarship recipients. She is shown with ASAH Executive Director, Gerry Thiers (left), and ASAH Board President, Dorothy K. Van Horn (right).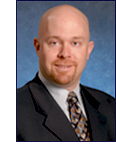 S. Paul Prior, Esq., was an invited guest speaker at the APSEN-NJ Conference.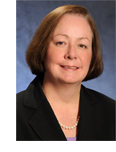 Eileen Siegeltuch, Esq., was a speaker at the Brain Injury Alliance of New Jersey Conference.
Hinkle, Fingles & Prior is now on FaceBook
, where we post news, events and happenings as they relate to law and disability.
Like us and follow us!