Volume 7, Issue 4
In this issue:







You may be receiving ASCEND Group's E-newsletter, but are you an ASCEND Member?

ASCEND Members know that their annual subscription fees are being used responsibly and effectively to further the ASCEND mission.




---
ASCEND Group Inc.
610-449-6776 via email www.ascendgroup.org
---
To All:



April is the month to raise awareness about autism on a worldwide stage. During April, we see plenty of articles about autism, studies released, television specials, and fundraising events. Awareness is wonderful, but our community needs to devote 12 months of the year to acceptance and action. As Kassiane S. said in a blogpost on the Autistic Self Advocacy Network's website, "Awareness is easy. Acceptance requires actual work."

Please join ASCEND in committing to a year-long call to action to improve acceptance of people with autism and to ensure that people with autism of all ages get the supports and services they need to lead purposeful and fulfilled lives. This can include advocacy for focused research, more inclusion in educational settings, better transition planning for when young adults with autism transition from the educational setting to the big wide world, connecting with legislators to ensure they understand the funding needs of our community and so much more.

We also need to remember to include people with autism in discussions about their present and future needs. ASCEND now has two individuals with autism on its board of directors.

Since ASCEND began 15 years ago, we have focused on the same mission: "By working together, we raise public awareness about Asperger Syndrome and related disorders, advocate for improved education and services, and provide support and information to the Asperger and autism community." ASCEND looks forward to working with YOU to bring that mission to life.
Sincerely,
Maleita Olson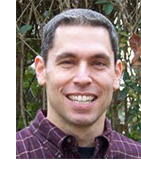 Empowering Parents: A Home Program for the Training & Reinforcement of Social & Coping Behaviors
Michael Fogel, MA, ATR-BC, LPC
Thursday, 5/14, 5-7 p.m.
Art of Friendship Social Skills Program
1845 Walnut St, 15th Fl, Phila, PA
Michael will provide practical and proven strategies to help families with youngsters with ASD to develop and reinforce appropriate social and coping behaviors in the home and community. Click here to register now.



Indistinguishable from Normal II
James Coplan, MD, Neurodevelopmental Pediatrician & Author
Thursday, 5/21, 7:30-9:30 p.m.
Spectra Support Services
475 Lawrence Rd, Broomall, PA
This session will include topics such as anxiety, self-disclosure, and medication. Dr. Coplan will discuss the importance of "becoming successful rather than passing for normal." He will also address the DSM-V and the Asperger Syndrome diagnosis. Click here to register now.

Save the Date for ASCEND's Annual Fall Conference!
Friday, 11/6/15
Williamson Caterers
500 Blair Mill Rd, Horsham, PA
More details coming soon!

Attention All ASCEND Members!
Have you taken the ASCEND Member Survey yet?
We want to hear from as many of our family, individual, student and professional members as possible. Data collected from these surveys will be used to help us make decisions pertaining to speaker meeting and conference topics, family events, our mission statement, and much more. Let your voice be heard! One lucky member will receive a free 2015 ASCEND Conference admission.
Thia Jackson Baugh & Marc Davies Join ASCEND's Board
Thia is a realtor with Berkshire Hathaway Home Services. She resides in Harleysville and is the mother of three boys ages 13, 16 and 20. One of her sons was diagnosed with Aspergers in middle school. Marc is also the father of three boys, including one on the spectrum. He lives in Wyncote with his family. Marc recently left a big law firm after 15 years to open his own practice, Marc Davies Law. Read full bios for Thia and Marc by clicking here.

Sky Zone Glen Mills
10 Conchester Rd,
Glen Mills, PA 19342
Sky Zone Levittown
45 Runway Rd, Levittown, PA 19057
Sky Zone Trampoline Parks feature a wide array of fun, fit and low-impact activities ranging from Open Jump, Ultimate Dodgeball and SkyRobics fitness classes to birthday parties, corporate events and other group outings. On one day a month, these two locations open their doors for a Sensory Friendly Jump in their all-walled trampoline courts. Children with sensory sensitivities can jump for 60 minutes for $10.

Check out ASCEND's professional member events calendar for more details on these events and more. ASCEND's calendar is updated throughout the month, so visit often!
Jump at SkyZone in Glen Mills
Tuesday, 5/12, 3-8pm ($4 per jumper goes to ASCEND)
Monday, 5/18, 6-8pm (sensory-friendly evening)

Spectra Support Services: Spring Opportunities!
Programs for preschoolers through young adults and their family members.

Valley Forge Educational Services Community Day
Saturday, 5/2, 11am, Malvern, PA
A free sensory-friendly event for all families

Ambler Area YMCA: Camp Outlook
1325 McKean Rd, Ambler, PA
6/22-8/21
This camp is for kids ages 6-12 and 13-16 with ADHD and high functioning autism.

39th Annual Regional Conference on Developmental Disabilities
Friday, 5/8, 8:30am-3:15pm
3535 Market St, 16th Fl, Phila, PA
Features a workshop to be presented by Maleita Olson, ASCEND's president: "Surrounded by the Spectrum: Exploring the impact of Autism Spectrum Disorders (ASD) and ASD traits on Families and Family Dynamics"


C2P2 Transition Forum: Planning for Life After High School
Saturday, 5/9, 10am-2pm
Vision for Equality, 718 Arch St, Phila, PA
Designed for families just beginning to explore Secondary Transition and for those with children ready to leave school.

Autism Society Greater Philadelphia 2015 Spring Conference
Strategies, Services & Supports Across the Autism Spectrum
Friday, May 29, 8:30am-4pm
Radisson Hotel, 1160 1st Ave, King of Prussia, PA
Leading experts will present on a wide variety of topics including educational best practices, cutting edge medical news, legal rights, family issues, and the latest in technological advances. Includes a keynote presentation on Technology for Independence, twelve workshops to choose from, a Resource Fair featuring vendors and service providers, and an informal Wine and Cheese reception to close the event. Continuing Education certificates are available.
Click here for more info and to register.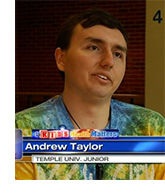 Dealing with Expected Wave of Young Adults with Autism
6ABC Action News (Philadelphia), 4/15/15
From the newscast: "For the past 10 to 15 years, America has faced a challenge with the growing number of children diagnosed with being on the autism spectrum. Now the country faces a new challenge, some say a crisis, as these children move into adolescence and young adulthood. We met one of them, Andrew Taylor, a junior at Temple University, last week."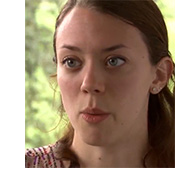 Autism: On the Brink
Dateline NBC, 4/12/15
From the description: "Graduation is supposed to be a joyful time for families, but mothers Lenore Kubicsko and Mary Clancy are filled not only with pride, but also terror and dread as their young adult sons with autism prepare to leave school."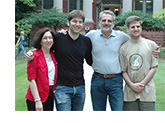 Loosening the Ties that Bind: Growing Up with Autism
Grown & Flown, 4/15/15
From the article: "I don't know how to do this. There's no book for taking the next step. No Fiske Guide to Colleges. No Barron's. When our son Jonathan was preparing to leave home for college, we had a whole shelf of books to guide our family. There's no book for our autistic son Mickey, who is turning twenty. No U.S. News and World Report ranking best vocational opportunities; no handbook rating residential programs for developmentally disabled young adults. We're making it up as we go."

Microsoft Recruiting Employees with Autism
Disability Scoop, 4/7/15
From the article: "The launch of a new pilot program positions Microsoft as the latest corporate giant looking to tap the employment potential of those on the spectrum. The company says plans are underway to hire individuals with autism for full-time positions at its Redmond, Wash. headquarters."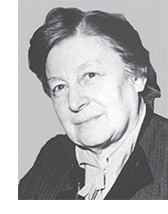 Did A Soviet Psychiatrist Discover Autism In 1925?
Discover.com, 4/2/15
From the article: "Traditionally, the priority has been ascribed to two psychiatrists, Leo Kanner and Hans Asperger, who both published independent but remarkably similar descriptions of the syndrome in 1943-44 (although Asperger had released a preliminary description in 1938.)"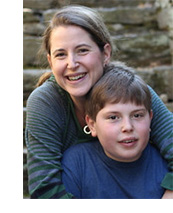 Psychiatric patients aren't the only ones in need of "asylum"
Philadelphia Inquirer, 3/31/15
From the article: "You may not know it, but there's a huge fight going on that affects the future of everyone with autism and/or intellectual and developmental disability (I/DD). Right now, adults with these diagnoses, their families, providers, advocates and government officials are clashing over pending state regulations that threaten to severely restrict the residential and vocational settings available to this population."
Every Minute, Every Problem: Building a Better IEP
Marc Davies, a recent addition to ASCEND's board, offers advice to families on his blog. In this post, Marc says, "The goal … is to argue that the current structure in place for creating Individualized Education Plans (IEPs) can be improved with only small structural changes to the process and no changes to the system.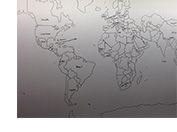 Boy with Autism Draws Perfect World Map from Memory
Check out this photo of the map drawn by an 11-year-old boy with autism! There's a YouTube video, too. Amazing! It's been catching attention across the globe, appropriately. Here it is in the Huffington Post UK and in Tech Times.

Denny's Dispatch: Philadelphia Autism Project
Keep up to date on what's happening with the Philadelphia Autism Project via Philadelphia Councilman-at-Large Dennis M. O'Brien, a longtime Pennsylvania advocate for autism research and services.
---
Please send items for consideration for our enews
via email
with "Enews Idea" in the subject line.
ASCEND Group Inc. is a 501(c)(3) charitable organization. We do not endorse any specific professional or therapeutic treatment. We are not meant to be a replacement for medical or legal advice. Our mission is to raise public awareness about Asperger Syndrome and related disorders, to advocate for improved education and services, and to provide support and information to the Asperger and autism community.

This newsletter is for informational purposes only. Any link or mention in our newsletter should not be construed as an endorsement or recommendation.

The official registration and financial information of ASCEND Group Inc. may be obtained from the Pennsylvania Department of State by calling toll-free, within Pennsylvania, 1-800-732-0999. Registration does not imply endorsement.