Events
Family Advocacy and Child Educational Services (FACES) will be hosting a Family Education Series. This program will be offered both at the Delaware Statewide Programs for the Deaf, Hard of Hearing, and Deaf-Blind at 630 E Chestnut Hill Road in Newark, and at Child Development Watch, 2nd floor, 18 N Walnut St, Milford. The northern series dates are May 10, and June 5. The southern series dates are May 2, May 14, and May 30. Spoken English Interpreters and child care will be provided. For more information, please contact Tara Kelly at kellyt1@christina.k12.de.us.
Delaware Family Voices
is offering a workshop on creating a
Care Notebook
for parents to organize medical reports, IEPs, therapy evaluations, and much more. It will be offered in New Castle on May 3, 6:30 - 8:30 and in Dover May 9, 10:00 - 12:00. Please register in advance.
Hear We Go Annual 5K Run/Walk
, May 6th at Nemours Mansion and Gardens, Alfred I. DuPont Hospital for Children. Registration opens at 12:00 pm, Race starts at 1:00 pm.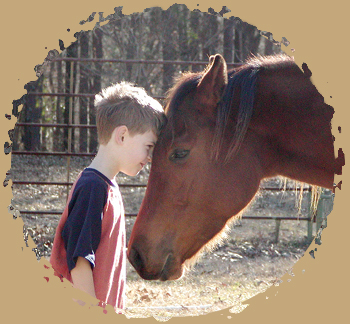 Reins of Life, a nonprofit organization offering therapeutic horseback riding to children and young adults with special needs, has purchased a farm in Landenberg, PA. Now that they have a larger, full time facility, they will be able to offer services to more riders, including siblings of special needs children. Reins of Life has been serving children in our area for 18 years.
http://www.reinsoflife.com/