In this issue:
Craft Parties
Fresh Reading: Our Chapter Lending Library






What: Crafts and Snacks
Who: Families with deaf or hard of hearing children
Where: Libraries all over Delaware
When: This Summer
Cost: Free!
In June we will be making No-Sew Water Bottle Holders, Magic Wallets, and Para-cord Bracelets! In July and August we will be making Wooden Spoon Robot Bugs! Parents and siblings are welcome to make crafts too!

---
Delaware Families for Hands & Voices has a terrific free lending library for members. We would love for you to take advantage and expand your summer reading list from our shelves!
The entire list is at our site here
, but I will be offering some highlights in our upcoming newsletters, just to get the reading ball rolling. Here are a couple you can request right now:
We recently had a request for information on service dogs. While we have added specific info to our
resource list
online for contacting training groups in our area, our library already had a great summer read all about life with a hearing dog.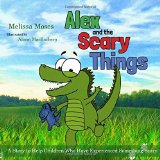 Alex and the Scary Things by Melissa Moses
As part of the OUR Children Project, we offer books for parents to use to help talk with their children about safety. This is a story to help children who have experienced something scary. Alex talks about how he copes with his feelings and how his adults help him. There is no specific mention of any of the "scary things."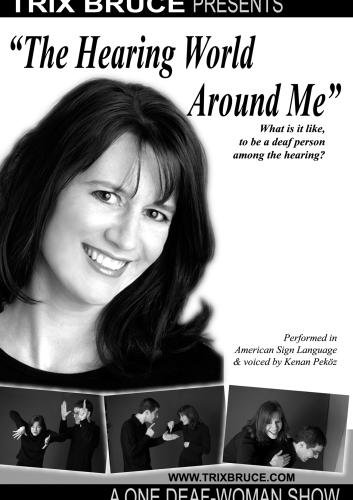 "The Hearing World Around Me", Trix Bruce
From the DVD: "Let me tell you what it is like to be a deaf person among the hearing. I will show with you my most embarrassing moments, learning experiences, greatest challenges and growing sense of pride. Through these stories you will see how deaf culture has colored my life and maybe discover that we have more in common than we think, Welcome to my world!" -
Trix Bruce
---
Street Signs: An Unexpected Controversy

The news these days is full of conflicting parenting advice, but Helicopter Parents and Free Range Parents agree: Children must be taught safety rules regarding streets. How do those rules change when the child cannot hear the car coming at them? Are our deaf and hard of hearing children less able than their typically hearing peers to use good safety precautions around traffic, simply because they do not have the auditory reminder when a car is near? Or, in the age of ubiquitous ear buds, is this maybe a moot point anyway? With the weather warming up and the bicycles coming out, this is certainly an issue to consider.
Besides good adult supervision and teaching children safety rules, many families opt for "Deaf Child Area" yellow cautionary street signs as an extra layer of protection against speedy drivers. While there does not seem to be any real answer as to whether this is effective or not, the signs are available in Delaware with a request to
your local representative
. Before you dash off a sign request,
here is what Hands & Voices has to say on the issue
.
---
What is Hands & Voices all about?
We are a nationwide non-profit organization dedicated to supporting families and their children who are deaf or hard of hearing, as well as the professionals who serve them. We are a parent-driven, parent/professional collaborative group that is unbiased towards communication modes and methods. Our diverse membership includes those who are deaf or hard of hearing and their families who communicate orally, with signs, cue, and/or combined methods. We exist to help our children reach their highest potential.
---

We would love to print your stories, pictures, resources, and upcoming events! To submit an article for our newsletter, you can reply to this email with it or email it to Angie at PrestonandAngie@yahoo.com. Looking forward to your contributions!
UPCOMING EVENTS
Monthly Chapter Meeting is tonight, May 26 at 6pm. If you can't make it to TLK Peoples Plaza in person, you can also call in on the conference line at 1-415-655-0001 meeting access number 193 451 406 or catch us on Google Hangouts
Wednesday, June 10, 6:30pm, Hands & Voices Craft Party at Appoquinimink Community Library


Saturday, June 20, New ID Parent Meeting at CHOP. Sessions are for parents/caregivers only. To register please contact Judy Caracciolo by phone: 267-426-6830 or by email: Caracciolo@email.chop.edu
Chapter meeting June 30, 6PM at TLK in Peoples Plaza in Glasgow.


Wednesday, July 8, 6:30-8pm in Middletown, PIC Workshop Standards Based IEPs


Chapter meeting July 28, 6PM at TLK in Peoples Plaza in Glasgow.