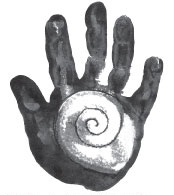 Delaware Families for Hands & Voices
August Newsletter

Described and Captioned Media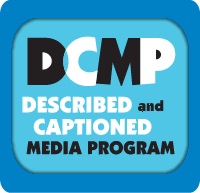 All parents want their child's teachers to have the best possible resources available. For deaf and hard of hearing children, especially those in a main stream environment, parents are often an important source of information on those resources for their teachers. When you finish explaining why the FM system is important, how to best seat your child in the classroom, and where to go in your school district or state for help, you might also mention the Described and Captioned Media Program. It is free, and many of their items can be streamed live online, so no waiting on the mailman, and no more inaccessible classroom videos. From their website:
The Described and Captioned Media Program
provides services designed to support and improve the academic achievement of students who are blind, visually impaired, deaf, hard of hearing, and deaf-blind. These services include
(1) a library of free-loan described and captioned educational media,
(2) a learning center of information related to educational media access,
(3) a gateway to Internet resources related to accessibility, and
(4) guidelines for adding descriptions and captions to media.
There are no user registration or service fees. The DCMP is funded by the U.S. Department of Education and administered by the National Association of the Deaf.


---
Reading to Deaf Children
Over and over the experts have spoken. If you want your kids to read, read with them. So what does that look like when the child can't hear?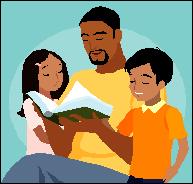 Whatever communication
method your family uses,
the main thing is to ensure that your child understands what you are saying and is engaged in the activity of reading with you. Make sure your child can see the book as well as your face, so placing your darling on your lap with his back to you will not work. Eliminate both auditory and visual distractions by picking a quiet, calm place to read, and for goodness sake, turn off the TV. Engage your child interactively throughout the story to check that he is following along and understands.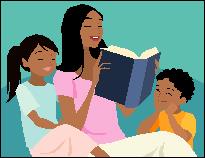 If your family uses an auditory communication method, make sure that any assistive devices your child uses are on and functioning properly. If your child has better hearing in one ear over the other, aim for that ear.
If your family uses a manual communication method, leave plenty of time between page turns for your child to see both your signing and the pictures, back and forth.
There is a great article, SLP Corner: How to Use Books to Improve Toddlers' Communication Skills on the Pediastaff website. It is packed with tips for getting very young kids interested in books and involved in reading with you. For more ASL-specific reading techniques, check out 15 Principles for Reading to Deaf Children on the Info to Go information clearing house website from the Laurent Clerc National Deaf Education Center.
---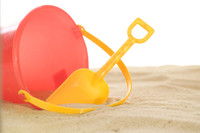 Where: Cape Henlopen State Park, main
pavilion near the bath house
When: Sept 29, park hours with lunch
served at noon
What: Food, games, families, and fun
Cost: Park entrance fees are in effect, but no charge for
anything else
Greatest Summer Family Adventure Contest
To kick off the celebration, tell us about your coolest summer family adventures! Send in a picture with a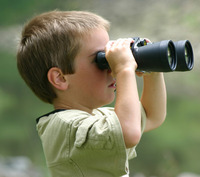 quick description of where you went or what you did. Best summer adventure will win a special prize at the beach party in September. Deadline for submission is the end of August. You can submit your entry by replying to any of our newsletters, or send it to Angie at PrestonAndAngie@Yahoo.com
---
Great Coffee for a Great Cause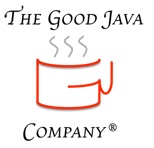 The Good Java Company in Lancaster, PA sells USDA Certified Organic Fair Trade Coffee. It is a great product, and one you can feel good about.
Delaware Families for Hands & Voices will receive $0.50 per 8 ounce bag our friends purchase. In order for us to receive the donation, you must enter "Hands and Voices" in the sales code box at checkout.
Thank you!
In This Issue:
Upcoming Events
Described and Captioned Media
Reading to Deaf Children
DE H&V Beach Party!
Great Coffee
---
Events

There will be no chapter meeting in August. We figure you are all busy enough already the first week back to school! Our next chapter meeting will be September 24 at 6PM at TLK Academy in Peoples Plaza, Glasgow.
Child care can be provided on request
August 24, 9:30-11:30am FACES Orientation at Delware School for the Deaf for students enrolled or planning to enroll in the FACES program which serves deaf and hard of hearing children from birth to 5 with both spoken Engish and American Sign Language. This is a free event with breakfast, games, and prizes included. Please RSVP by 8/19 to Emily Wise: 302-454-2301(school office), 302-358-2106(VP), or wisee@christina.k12.de.us. The flyer for this event is available for download from our
events page
. Be sure to stop by our table and decorate a free sand bucket to bring along to the beach with us in September!
August 28, 3:30 - 5:30, Christina Early Education Center will have their Welcome Back Night. The
CEEC's Listening and Spoken Language Program
offers classes for deaf or hard of hearing children in spoken English from age 18 months through age 4 with a certified LSL teacher and support from
The Clarke School
. The program is scheduled to beggin the week of September 9. For more information please contact Kim Brancato at
302-454-2720 or brancatok@christina.k12.de.us.
September 22, 2012 at 9:00AM: Join The Children's Hospital of Philadelphia and the Hearing Loss Association of America (HLAA) in the 2013 Pennsylvania Walk4Hearing at Ridley Creek State Park in Philadelphia. To join Team CHOP and to find out more information regarding this year's Walk4Hearing and CHOP's 3rd Annual Family Picnic, please go to our
Team CHOP website
. Please feel free to contact Rebecca Miller with any questions at (267)-426-6865 or millerre1@email.chop.edu
September 24, 6pm, Chapter Meeting at TLK, Peoples Plaza
September 27 and Oct 4,
Transition from CDW to Preschool
, a 2 part event where parents can learn about what to expect and how to approach this often frightening time. Cosponsored by Child Developement Watch and Parent Information Center of Delaware. Registration is Required. For more information contact Mindy Cox (302) 999-7394 mcox@picofdel.org