December Newsletter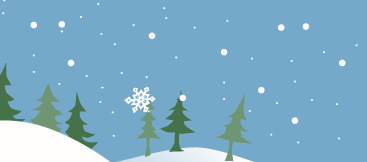 Welcome!
Thanks for taking a break from seasonal madness to have a look at our December notes! Significantly, this issue contains a huge upcoming events section. Our mailing list is growing, and we will be happy to pass your info on to our readers. If you have a relevant event, please send it to Angie to include on our website and in the next newsletter. Just reply to this email with the info.

A few people have been asking about back issues of this newsletter. Thank you for your interest and support! Back issues of our newsletters are now available as a web hosted version on our website here: http://delawarefamiliesforhandsvoices.yolasite.com/newsletter-archives.php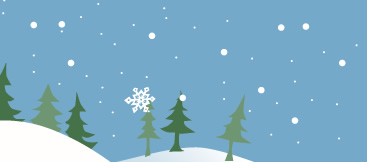 A Message from Della Thomas, Director of Statewide Programs
The vision for Statewide programs for the Deaf, Hard of Hearing and Deaf-Blind can be summarized by the following statement:
"To support and enhance the communicative, cognitive and social emotional skills for all students who are deaf, hard of hearing and deaf-blind in Delaware"
In our view, any child in Delaware who has a hearing loss is entitled to the best services that can be provided regardless of where the child attends school, what language the child is using and what the level of hearing is for that child. To that end, Statewide programs connects with local school districts to provide optimal professional development opportunities, assessments and consultation throughout the first state. For the 2011-2012 school year, our theme is "Moving Forward" and we are focusing our efforts on the following areas:
1. Creation of comprehensive early education program (Family Advocacy and Child Educational Services) for children ages birth-5 (who are deaf, hard of hearing and deaf-blind) and their families
2. Creation/implementation of a statewide database to measure child progress statewide for children with hearing loss who attend their local schools
3. Implementing a systematic transition program for students grades 6-12 who are deaf, hard of hearing or deaf-blind
4. Publication of ASL/ELA framework (a guide to plan for language development) for deaf and hard of hearing students grades K-8
We feel very fortunate that all of our programs- the Delaware School for the Deaf, Statewide Programs for the Deaf/HH and Statewide Programs for the Deaf-Blind have moved into a state-of-the-art facility in Newark. This opportunity allows us to truly connect and support all children in our state who have a hearing loss. If you would like further information about how Statewide Programs can support you or your child, please let us know. Contact Della Thomas, Director 302-454-2301 thomasd@christina.k12.de.us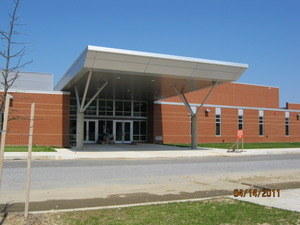 ---
Summer Camp Scholarship Opportunity
The Council on Deaf and Hard of Hearing Equality (CODHHE) has an exiting opportunity to assist a Deaf or Hard of Hearing child/student by offering a summer camp scholarship of up to $800. Applicants must be Delaware residents between the ages of 8 and 18. Applications are due March 2, 2012. The application is available as a PDF here: http://delawarefamiliesforhandsvoices.yolasite.com/summer-camp-scholarship-opportunity.php
The PDF application does include a page with more information about this scholaship.

---
Resource of the Month
Many of the words we use carry a great deal of meaning beyond what the dictionary might provide. While speaking "Politically Correct" has become a bit of a joke these days, the original idea of choosing words carefully and respectfully will always remain important, although often difficult. This is often thought of as only an issue of which terms are currently in style, but the consequences of careless speech can be great.

Consider the case of an audiologist delivering hearing test results to the parents of an infant who has failed hearing screenings. Is the child "hard of hearing?" "Impaired
?" "Deaf?" I hope many of you cringed at one of those. The words this professional chooses can influence how the parents think of their child and his future. The goal of the audiologist is to explain a medical test that is going to send this family on a long journey that they probably did not see coming. There are several technically correct ways to explain an audiogram, but the secondary goal should always be to choose the words that will be supportive and positive.
The same is true at the IEP meeting table. Does the child "require technological assistance to learn," or can the available technology be framed as an opportunity to improve the child's educational outcome? Is there a way to word the document so that everyone who reads it and uses it is absorbing positive and helpful information as opposed to warnings and discouraging language?

There are resources out there designed to guide professionals, parents, and community members in selecting language that is both respectful and positive. It may seem obvious, and sometimes it is, but other times a subtle difference in phrasing can make a huge difference in meaning. Here are two looks at this important issue. Take some time to check them out and see if you can swap out some negative language for something better in your own everyday interactions.

1. ASDC, the American Society for Deaf Children published an article in their Fall 2010 issue of The Endeavor titled "What's in a Word? Reframing the Words We Use." If you did not receive a copy, you can read it online or request a copy here: http://www.deafchildren.org/newsletter.aspx

2. There is a video researched and signed by Rachel Benedict available on ASLized here: http://aslized.org/ei/


Next meeting at TLK in People's Plaza will be Tuesday, January 31 at 6PM. Please note, there will be no meeting in December. See below for a full listing of meeting dates in 2012.

The Nutcracker Pennsylvania Ballet Audio Description on December 31st @ 12:00pm Music by Peter Ilyitch Tschaikovsky, featuring the Pennsylvania Ballet Orchestra and the Philadelphia Boys Choir. For more information: www.phillyfunguide.com/access.
ASL Interpreted Performance: The King and I, Walnut Street Theatre, 9th and Walnut Streets, Philadelphia, PA, Friday, January 6, 2012 8:00pm, www.handsupproductions.com
ASL Interpreted Performance: The Sound of Music, Media Theatre, 104 E. State Street, Media, PA 19063, Saturday, January 7, 2012 2:00pm, www.handsupproductions.com
Deaf Awareness Night Citizens Bank Park --- Phantoms vs. Hershey Bears: Friday, January 6, 2012 at 7pm, additional information: jlmjfitz@aol.com
Clerc Center Free Webinar: "Everything You Always Wanted to Know about ASL/English Bilingual Bimodal Education," will be broadcast as a two-part series beginning January 12 and ending February 9 from 7-8 p.m. each evening. For more information and to register click here
ASL Interpreted Performance: Charlotte's Web -Shadow Interpreted!, Arden Theatre, Philadelphia, PA, Friday, January 13, 2012 10:30am, Saturday, January 14, 2012 4:00 pm, www.handsupproductions.com
ASL Interpreted Performance: Memphis - BROADWAY Tour, Academy of Music, Philadelphia, PA, Wednesday, January 18, 2012 7:30 pm, www.handsupproductions.com
CHOP Seminar: "Navigating a wealth of resources regarding hearing loss," January 24, 6:45-7:45 PM. Contact Jen Campbell for more information at: jrodcampbell@gmail.com or 717-808-2407
The Council on Deaf and Hard of Hearing Equality (CODHHE) Summer Camp Scholarship Applications are due March 2, 2012. The application with additional information is available as a PDF here

The 2012 EDHI conference will be held in St Louis, March 4, 5, and 6.

Delaware's Still Listening Conference will be held at the Sherator Hotel in Dover March 21, 2012. More info on this will be available soon.

CHOP CCC Family Conference, "Planting the Seeds for Success" April 14, 2012, 8:00AM-3:30PM. For more information call Jaime Ramanauskas, Family Resource Coordinator at 2670426-0780, or email her at ramanauskasj@email.chop.edu.
Clerc Center free Webinar: "Sharing Autism Research on Deaf or Hard of Hearing Students," April 19 from 3:30-4:30 p.m. For more information and to register click here
Please note that unless otherwise listed, these events are not sponsored by Hands & Voices

For more information on any of these events, either click the link on them or visit the events page on our web site here

---
Chapter Meeting Schedule for 2012

All meetings will take place on tuesday evenings at TLK Academy in Peoples Plaza, Glasgow at 6:00pm. Everyone is welcome to attend.

January 31
February 28
April 24
May 22
June 26
July 31
September 25
October 30
November 27



If you would like a Delaware Families for Hands & Voices representative to speak to your organization, please reply to this email with your info, and we will be happy to do that. We are also available as an information table for your events. Unfortunately, we are unable to appear in Santa or Elf costumes at this time.

---
We want YOUR news:
That's right, you! Want to get your event into this newsletter? Want to tell our readers about a great resource? Want to share an article?

Send Angie an email at DeHandsAndVoices@AOL.com