In this issue:
ADA 25th Anniversary
Dr. Laura-Ann Petitto on CNN
Fresh Reading From Our Library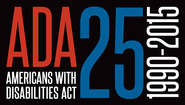 Disability rights are civil rights, and the legislation that protects them turned 25 years old this year. In case you missed it this week, here is the
celebratory video from Google
. From "you can be a baker, a cobbler, or a printer's assistant," to a truly "fair shake." Happy Anniversary, ADA!

---

---
Delaware Families for Hands & Voices has a terrific free lending library for members. We would love for you to take advantage and expand your summer reading list from our shelves!
Our Library Catalog is at our site here
. Here are a few suggestions: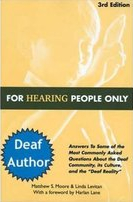 For Hearing People Only,
Matthew S Moore and Linda Levitan. A Question and answer format of FAQ concerning deaf people, their community, and their language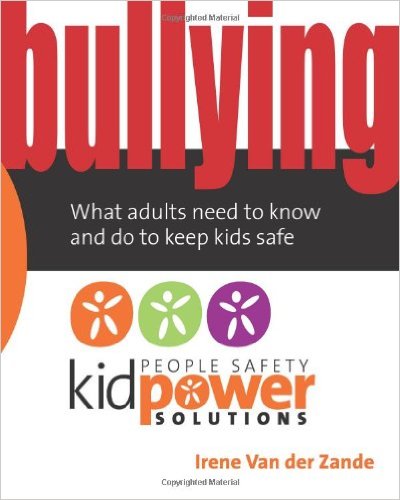 Bullying - What Adults Need to Know and Do to Keep Kids Safe, Irene Van der Zande
Protect kids from bullying and empower them with skills! Learn how to use Kidpower practices to create cultures of caring, respect, and safety at school, at home, and in your community.
---
What is Hands & Voices all about?
We are a nationwide non-profit organization dedicated to supporting families and their children who are deaf or hard of hearing, as well as the professionals who serve them. We are a parent-driven, parent/professional collaborative group that is unbiased towards communication modes and methods. Our diverse membership includes those who are deaf or hard of hearing and their families who communicate orally, with signs, cue, and/or combined methods. We exist to help our children reach their highest potential.
---

We would love to print your stories, pictures, resources, and upcoming events! To submit an article for our newsletter, you can reply to this email with it or email it to Angie at PrestonandAngie@yahoo.com. Looking forward to your contributions!
UPCOMING EVENTS
Monthly Chapter Meeting is tonight, July 28 at 6pm. If you can't make it to TLK Peoples Plaza in person, you can also call in on the conference line at 1-415-655-0001 meeting access number 193 451 406 or catch us on Google Hangouts
Wednesday, July 29, 5:30-7:30pm, PACK Meeting, AI DuPont Hospital 3rd Floor Classrooms, Opportunity for parents and audiologists to share information and socialize. RSVP to PACK@Nemours.org
Wednesday, August 5, 6-8pm at Dover Downs, Parent/caregiver workshop: "Supporting Your Child's Social Self-Esteem" presented by Jill Kuzma.
There will be no Chapter Meeting in August.
Sunday, September 20, 1-5pm Treacher Collins Picnic at Carpenter Recreation Area of White Clay Creek State Park, Newark, Delaware. Open to all affected by Craniofacial issues or hearing loss and their friends and families.