In this issue:
Bowling Party
Fresh Reading: "Mothering Three Deaf Daughters"
State Park Pass Season
Coffee and other Upcoming Events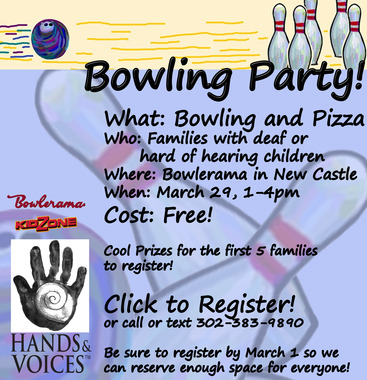 ---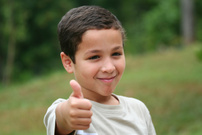 Bianca Birdsey has 3 deaf daughters. In her Blog, "Mothering three deaf daughters – my journey" she describes some of the ups and downs of daily life for her family. If you haven't subscribed to her yet, you are missing out! Here is an excerpt from her recent post "Going Under" that sums up her family's cheerful, uplifting philosophy:
"Whether you think you can, or think you can't, you're right." I've seen that catchy phrase many times before, and believe it to be true, but never thought it would pretty much become the theme of our family motto. For the last year or so, almost every day, we speak a positive declaration to our girls – and they LOVE it. Each one is looked directly into their eyes and we sign, "You are beautiful. You are brave and strong. You are clever. You are precious, you are loved. You are enough, just the way you are. You can do ANYTHING!"
Any wonder I can't wait for the next installment? You rock, Mrs. Birdsey!

---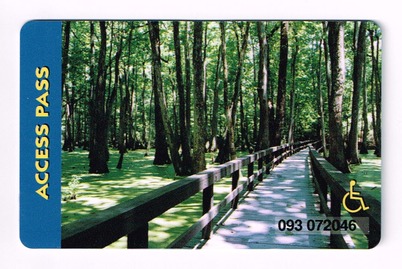 We have written about the federal America the Beautiful passes for deaf and hard of hearing Americans before, but did you know Delaware residents can use them for free entrance and discounted camping at Delaware State Parks as well as Nation
al Parks? If you were on your way next week to get your new annual state park pass, you might want to check this out first!

In Delaware, the America the Beautiful Access Pass can be obtained at Bellevue, Killens Pond, and Cape Henlopen State Parks, as well as at Bombay Hook and Prime Hook National Wildlife Refuges.
---
What is Hands & Voices all about?
We are a nationwide non-profit organization dedicated to supporting families and their children who are deaf or hard of hearing, as well as the professionals who serve them. We are a parent-driven, parent/professional collaborative group that is unbiased towards communication modes and methods. Our diverse membership includes those who are deaf or hard of hearing and their families who communicate orally, with signs, cue, and/or combined methods. We exist to help our children reach their highest potential.
---

We would love to print your stories, pictures, resources, and upcoming events! To submit an article for our newsletter, you can reply to this email with it or email it to Angie at PrestonandAngie@yahoo.com. Looking forward to your contributions!
UPCOMING EVENTS


February
Chapter meeting today! February 24, 6PM at TLK in Peoples Plaza in Glasgow
Wednesday, February 25, 6:15-7:15 pm, Coffee Meet Up at Dunkin Donuts 556 Paper Mill Rd, Newark
Thursday, February 26, 10-11 am, Coffee Meet Up at Notting Hill Coffee, 124 2nd Street, Lewes


March
Bowling and Pizza! March 29, 1-4pm at the Bowlerama in New Castle. This is a free event, but you must register by March 1 so that we can reserve enough lanes. We are already expecting more than 60 people!
Chapter meeting March 31, 6PM at TLK in Peoples Plaza in Glasgow