In this issue:
OUR Project Webinar
Family SHADE Roadmap to Services
Costume Contest
Meeting Call-in Info
Upcoming Events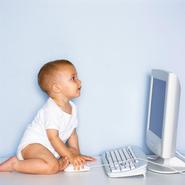 Wednesday, Nov 12, 7pm, the November Webinar will feature question and answer time with Harold Johnson. Our monthly webinars are free, but you must
register
.
To learn more about the OUR Project, prepare for the webinar, and learn what you can do to help keep kids safe, read
"Silence is Not An Option."

---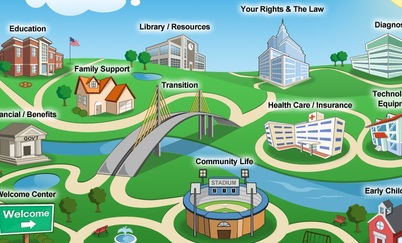 Delaware Family SHADE has just published a new resource for families: a
Roadmap to Services
. The Roadmap is an easy to navigate graphical menu to access the listings for all of the different organizations Family SHADE represents.
---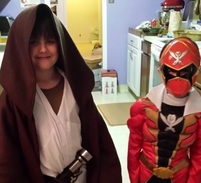 Delaware Hands & Voices will be awarding prizes to the most marvelous masked munchkins! To enter, post a photo of your costumed kiddies on our Facebook wall by November 10. Be sure to "like" your favorites! The prizes will be the most completely awesome prizes ever to be purchased from the dollar store and awarded for a silly internet contest!
Click here for our Facebook page to enter or vote.
---

If you would like to meet online or by phone, reply to this email for instructions.
Our meetings are a great place to come meet other parents with deaf and hard of hearing children. All of our meetings are open to the public. If you have any trouble accessing the conference line, call or text Angie at 302-383-9890 for assistance.
---
We are a nationwide non-profit organization dedicated to supporting families and their children who are deaf or hard of hearing, as well as the professionals who serve them. We are a parent-driven, parent/professional collaborative group that is unbiased towards communication modes and methods. Our diverse membership includes those who are deaf or hard of hearing and their families who communicate orally, with signs, cue, and/or combined methods. We exist to help our children reach their highest potential.
---

We would love to print your stories, pictures, resources, and upcoming events! To submit an article for our newsletter, you can reply to this email with it or email it to Angie at PrestonandAngie@yahoo.com. Looking forward to your contributions!
UPCOMING EVENTS


October
Chapter meeting October 28, 6PM
November
Chapter meeting November 25, 6PM
at TLK in Peoples
Plaza in Glasgow
Harold Johnson
on the OUR Project,
Wednesday, Nov
12, 7pm, the
November Webinar
will feature
question and
answer time with
Harold Johnson.
Our monthly
webinars are free,
but you must
register.
Registration is
available on our
website here:
http://delawareha
ndsandvoices.com/
webinar-
registration.php
Deaf College
Student
Leadership
Conference on
November 14-15,
2014. The Deaf
CSUNians at the
National Center on
Deafness (NCOD)
will like to invite
you to the Deaf
College Student
Leadership
Conference on
November 14-15,
2014. The
conference will
provide various
workshops on
leadership. For
more information
email
deafcollegeleaders
@gmail.com
New ID Parent
Meeting, Saturday,
November 22nd
8:30 a.m. to 12:30
p.m., Wood Center
Room Club B, 6th
floor at The
Children's Hospital
of Philadelphia.
We are inviting
parents/caregivers
of children newly
diagnosed with
permanent hearing
loss to join us for
an information
sharing event. Our
goal is for you to:
Meet other
families; Learn
about speech and
language
development and
the need for
intervention; Learn
about services
available to your
children through
your county or
school district;
Hear from other
families about their
experiences; and
Get your audiology
questions
answered.
To register please
contact Judy
Caracciolo by
phone: 267-426-
6830 or by email:
Caracciolo@email.
chop.edu