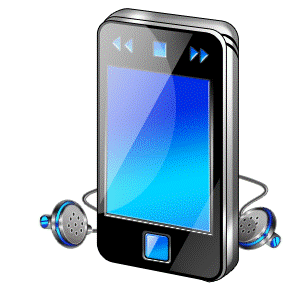 If you and your family have been eyeing the latest music players this holiday season, please remember to listen responsibly. High frequency hearing loss among teens due to noise exposure over time is on the rise. While loud music has long been a tiresome contentious area between kids and parents, it may yet be a battle worth fighting. If your child starts out with a hearing loss before they open up the volume, you have even more reason to pay attention. This month HealthDay published an article detailing some studies and statistics on this problem:
Parents Clueless About Dangers of iPods, Other Noise Hazards by Kathleen Doheny
. I'm not sure many parents are exactly "clueless" about the danger, but Ms. Doheny is correct that most parents aren't actively protecting their children from noise.
Damage to hearing from noise is a function of the decibel level and duration coming into the ear. Notice, current hearing level does not appear in that equation. Hearing damage is not mitigated by an existing hearing loss. Let me say that again, your child is still damaging their hearing with loud noise even if they do not have typical hearing to start with. They cannot just re-loose the hearing they have already lost, and they absolutely can lose additional hearing ability. Children with a hearing loss may even be at greater risk than children with typical hearing because they may be setting their volume higher than their peers to overcome that hearing loss. This is not the same as amplification through hearing aids which carefully monitor their own output to ensure safe levels. Even if your child claims that the volume they use is comfortable, remember that even people with typical hearing can get used to unsafe volume levels over time, and to a hard of hearing child an unsafe level might not always feel too uncomfortable anyway.
So what is a concerned parent to do? Interestingly, help is available from the very people who are bringing the noise to your kids to begin with. Whether your kid is an i-lover or an Android-ophile, there is help available. While there is no one setting for volume limit which will be ideal under all conditions, volume limiting tools will help you keep the level safe. If the listener has typical hearing, the limit should be set at a level where they can use their ear buds to listen to a typical song from their collection (some kinds of music are inherently louder or softer) in a quiet room and still hear people talking next to them. If the listener has a hearing loss, this check should be done for them by someone with typical hearing.
Apple devices come with built in software to help parents protect their children's hearing, as well as to help responsible listeners protect their own hearing, which is a skill you should be teaching your kids now! This tool can also be accessed through iTunes, and can be locked with a password. If you check under settings, you will find an option labeled "Volume Limit." Complete instructions on how to change this setting are available on Apple's support page
Setting the maximum volume limit on iPod
. Apple also offers a detailed explanation of how sound works and why it is so important to keep the volume reasonable,
Sound and Hearing
.
Android devices are a bit trickier. Since they mostly do not come with built in volume limiting controls, you will have to do a bit of looking, but there are several apps for that. One decent free one is
Setting Profiles Lite
, or if you like the extra features offered, the full version
Setting Profiles Full
is available for $3.99. TechRadar has a wonderful explanation of how to set up controls for your kids using this app and some other tricks as well,
How to Make Android Child Friendly by Neil Mohr
.
You will also want to pay attention to when and where your child uses their music player. That summer lawn mowing job is an excellent example of a common and dangerous use. While mowing a lawn, your child is already exposed to the noise from the mower. If they are using ear buds instead of ear plugs, they are still damaging their ears with the mower noise, and compounding that with music cranked up to hear over the mower. That's right- the music does not cancel out the decibels from the mower, but rather adds on top of them. Any time you or your child is around loud noise (mowers, power tools, concerts, fireworks…) you should be using
ear plugs
. Most sporting goods stores and drug stores carry the small cheap squishy variety. Also, you need to limit the amount of time listening. Again, noise damage is cumulative.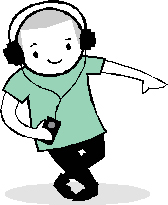 Finally, if your child is complaining that your volume is just not good enough, there are other ways to increase the audibility of their tunes without increasing the volume. Crutchfield, the stereo people, have a great article about how to improve your quieter listening experience,
Portable Audio: Safe Listening Out of the Box by Ralph Graves
. Mr. Graves explains how tweaking your settings for better quality as opposed to smaller file size and different styles of headphones can take the whine out of your kids' lower volume music.