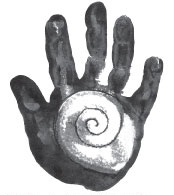 Delaware Families for Hands & Voices
July Newsletter

National Parks Free Access Pass
A big thank you to the Texas chapter of Hands & Voices for passing this one on.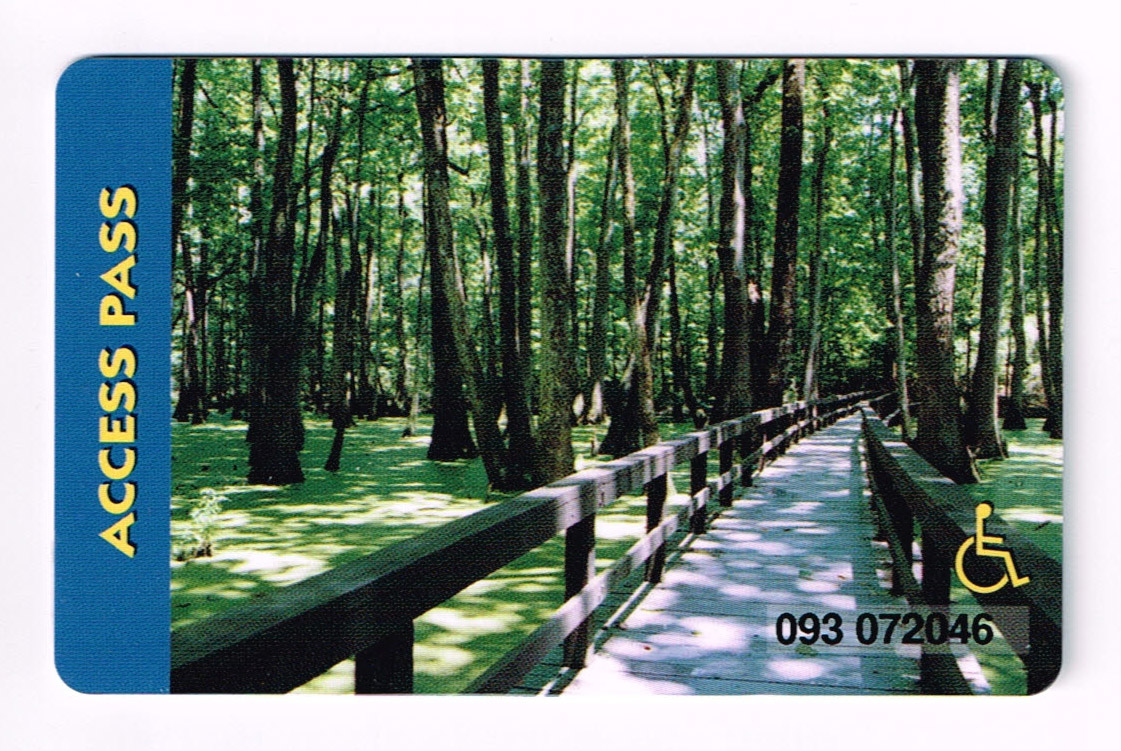 US citizens, including minors, with a permanent disability are eligible for a life-time pass good for free entry into all areas managed by The Forest Service, the National Park Service, Fish and Wildlife Service, Bureau of Land Management, and Bureau of Reclamation where entrance fees are charged. Where fees are charged per vehicle, free entry includes the pass holder and all other occupants of the non-commercial vehicle they enter in. Where fees are per person, the pass is good for 3 adults in addition to the pass holder. It is also good for discounts on Expanded Amenities Fees such as fees for camping or guided tours at some facilities.
To get a pass, you must present identification proving US citizenship and proof of a permanent disability. If you are applying for your minor deaf or hard of hearing child, this could be a birth certificate and a signed report from your audiologist stating that your child has a permanent hearing loss. You can apply by mail or in person. In Delaware, passes are available and good for free entry at Bombay Hook National Wildlife Refuge in Smyrna and Prime Hook National Wildlife Refuge in Milton.
Don't forget your sunscreen!

The Importance of Doubt
"The scientist has a lot of experience with ignorance and doubt and uncertainty, and this experience is of very great importance, I think. When a scientist doesn't know the answer to a problem, he is ignorant. When he has a hunch as to what the result is, he is uncertain. And when he is pretty darn sure of what the result is going to be, he is still in some doubt. We have found it of paramount importance that in order to progress we must recognize our ignorance and leave room for doubt. Scientific knowledge is a body of statements of varying degrees of certainty- some most unsure, some nearly sure, but none absolutely certain."
-Richard Feynman*
Good parenting requires doubt just as much as good science. When professionals offer a family the "right answer" with certainty, they halt that important process of studying possibilities, experimenting with different methods, and truly choosing or even inventing the options that will work best for the child. While there have been great improvements for our deaf and hard of hearing children in teaching methods, technology, and support, it would be ludicrous for any of us to claim that we have the perfect solution for every child. If we make that claim, we are robbing that child and family, as well as ourselves and the rest of our community of the innovation that can only grow out of doubt.
Families must never be shown an absolute solution with perfect confidence. There isn't one, and it is important that all families and professionals know that. Instead, we need to offer unbiased factual information covering as many reasonable solutions as possible. We need to push families to seek out the best options for their own child and make sure they are not waiting around for our permission to try something new. Setting down one "right" communication option either overtly with legislative action or contractual requirements, or implicitly with overconfident recommendations is foolish and damaging.
One of the things I love best about Hands & Voices is that in remaining loudly and actively unbiased toward communication choices, we are tenaciously protecting the right to doubt for the families and professionals we serve. "What works for the child is what makes the choice right."
*Feynman Quotation taken from "The Value of Science," a public address given at the 1955 Autumn Meeting of the National Academy of Sciences.
---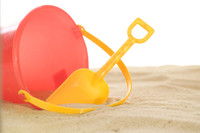 Where: Cape Henlopen State Park, main
pavilion near the bath house
When: Sept 29, park hours
What: Food, games, families, and fun
Cost: Park entrance fees are in effect, but no charge for
anything else
Greatest Summer Family Adventure Contest
To kick off the celebration, tell us about your coolest summer family adventures! Send in a picture with a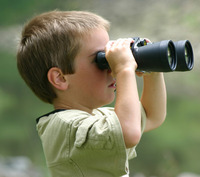 quick description of where you went or what you did. Best summer adventure will win a special prize at the beach party in September. Deadline for submission is the end of August. You can submit your entry by replying to any of our newsletters, or send it to Angie at PrestonAndAngie@Yahoo.com
---
Great Coffee for a Great Cause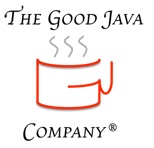 The Good Java Company in Lancaster, PA sells USDA Certified Organic Fair Trade Coffee. It is a great product, and one you can feel good about.
Delaware Families for Hands & Voices will receive $0.50 per 8 ounce bag our friends purchase. In order for us to receive the donation, you must enter "Hands and Voices" in the sales code box at checkout.
Thank you!
In This Issue:
Upcoming Events
Lyme Disease Reminder
National Parks Free Access Pass
The Importance of Doubt
DE H&V Beach Party!
Great Coffee
---
Events

There will be no chapter meeting in August. We figure you are all busy enough already the first week back to school! Our next chapter meeting will be September 24 at 6PM at TLK Academy in Peoples Plaza, Glasgow.
Child care can be provided on request
July 31, 5:30-7:30, AI DuPont Hospital, Classrooms 1 & 2 on the third floor,
PACK Meeting to discuss bullying
. Parents only for this meeting due to the sensitive nature of the topic.
August 1, 6pm-8pm, 222 Philadelphia Pike, Suite 11, Wilmington, DE
Delaware Family Voices Care Notebook Training
, We kindly ask you to RSVP by July 29th, as light refreshments will be provided. Ann Phillips- (877) 235-3588 or annp@defv.org
August 3, 12-6pm. Backpack Fest. Families may register for a free back pack. Admission is free for those who ordered backpacks. A $5.00 admission fee applies to all others, Alapocas Run State Park. For more information or to register: 302-354-6726 or
http://www.picofdel.org/events.asp?EventsID=1886
August 24, 9:30-11:30am FACES Orientation at Delaware School for the Deaf for students enrolled or planning to enroll in the FACES program which serves deaf and hard of hearing children from birth to 5 with both spoken English and American Sign Language. This is a free event with breakfast, games, and prizes included. Please RSVP by 8/19 to Emily Wise: 302-454-2301(school office), 302-358-2106(VP), or wisee@christina.k12.de.us.
Please note, the Christina Early Childhood Education Center offers a Listening and Spoken Language Stay and Play and Preschool program for deaf and hard of hearing children aged 18 months to 4 years. They are not having an orientation, but you can find more information about their program on their
flyer
.
---
Lyme Disease Reminder
Just a friendly summer reminder from the Delaware Department of Health Lyme Disease FAQ Sheet:
"Prevention measures should be aimed at personal protection. Wear light-colored clothing and tuck pants legs into socks so ticks cannot crawl up the inside of the pants. Apply repellants to discourage tick attachment. Mow grass frequently in yards and outside fences to reduce tick populations."
And of course, don't forget to check yourselves, your kids, and your pets! Ask your veterinarian about the Lyme disease vaccination available now for dogs.

For more information:
Picture from:
---