In this issue:
Kidpower Workshops
Teleconference Option for Chapter Meetings
House Resolution #20 Deaf Ed Task Force Final Report
Reins of Life Open Enrollment
Delaware Relay CapTel
Free Eye Exams from Infant See
Upcoming Events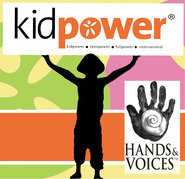 These workshops are provided free of charge for families with deaf and hard of hearing children and the professionals who work with them by Delaware Families for Hands & Voices. Credit hours are available for teachers and professionals attending the Friday workshops, and all attendees will receive a free set of the Kidpower books used for their workshop. Workshops will be held at Delaware Statewide Programs for the Deaf, Hard of Hearing, and Deaf/Blind, 630 E. Chestnut Hill Road, Newark, DE 19713. We will provide free child care and interpreters for participants requesting them on their registration forms. Due to the nature of these workshops we must limit class size, so participation is by registration only. Thank you!
Sign up at:
http://dehandsandvoices.yolasite.com/kidpower-reservations.php

---
Teleconference Option now available for Chapter Meetings!

We know it's tough to drive all the way to Peoples Plaza on a week night. The torrential downpours that have been happening like clockwork for every scheduled meeting don't help much either. This Tuesday, if you like, you can attend the monthly meeting from home by teleconference! Just call the conference dial-in number, and then follow instructions to enter the participant access code.
Here are the numbers you will need:
Conference dial-in number: (712) 432-0075
Participant access code: 625247
If you have any trouble accessing the conference line, call Angie at 302-383-9890 for assistance. We are also working on setting up CART and text-in services for these calls in the near future, so watch for information on that soon!
---
Please read

the report on our website. If you have any questions or comments, we would love to start a conversation. Email Angie at prestonandangie@yahoo.com, or post on our Facebook wall:

https://www.facebook.com/DEHandsandVoices




If we get enough responses and questions we will attempt to set up a live Facebook chat on this report with some folks in the know. Be sure to like us for updates on that!
---

The nonprofit corporation Reins of Life in Landenberg, PA, provides therapeutic horseback riding services for children and young adults with special needs. The riding program expanded this year and currently has room for more special needs riders including deaf and hard of hearing children as well as children with a variety of disabilities.
The therapeutic riding program operates Monday, Wednesday, Thursday, and Saturday, with after school hours during the week at 4:30, 5:30 and 6:30, and on Saturday from 9:00-3:00. Of particular interest is a program unique to Reins of Life called "sibling riding." This popular program allows for a special needs rider to have a sibling ride in the Reins of Life program with him or her whether or not the sibling has special challenges.
For more information please call:
Judy Freedman Hendrickson
610-274-3300 or 610-724-5305
---
The CapTel® phone allows you to answer and enjoy your calls with confidence.
With your CapTel, your calls will be captioned and you won't have to make wild guesses as to guess what you caller is saying. Captioned Telephone Service enables you to LISTEN and READ captions of everything your caller says during your phone conversations so you won't have to guess what they are saying.. Don't miss another word!
What is CapTel? CapTel is short for Captioned Telephone. A person with hearing loss places a call in the same way as they would using a traditional phone. The CapTel phone creates a 3 way call connecting the individual with hearing loss to their caller AND to a trained agent who uses enhanced voice recognition technology to provide captions of everything the caller says during the phone call. This process allows the individual with hearing loss to read what's being said during the conversation, much like closed captions on a live TV newscast.
---

The American Optometric Association recommends an eye exam for all infants at 6 months. Generally, when a child is born with a hearing loss, pediatricians will recommend an eye exam because many syndromes involving hearing loss also often involve eye sight. Additionally, children who are deaf or hard of hearing rely more on their eyes to take in the world around them then their typically hearing peers. Eye sight problems may not be apparent in infants, and early information can lead to early intervention and make a big difference in outcomes for the child.
---

We would love to print your stories, pictures, resources, and upcoming events! To submit an article for our newsletter, you can reply to this email with it or email it to Angie at PrestonandAngie@yahoo.com. Looking forward to your contributions!
UPCOMING EVENTS
June
Chapter meeting June 24, 6PM at TLK in Peoples Plaza in Glasgow. Conference call in option available.
July
Chapter meeting July 22, 6PM at TLK in Peoples Plaza in Glasgow.
Conference call in option available.
August
Chapter meeting August 26, 6PM at TLK in Peoples Plaza in Glasgow.
Conference call in option available.


August 8-10, Kid Power Workshops presented by Delaware Families for Hands & Voices! Register today to save your spot!
August 23, Karen Putz will be speaking at Delaware School for the Deaf. This event is open to the public. Besides being an awesome mom, a terrific speaker, and a zillion other things, Karen Putz sits on the National Hands & Voices Board of Directors.
---
What is Hands & Voices all about?
We are a nationwide non-profit organization dedicated to supporting families and their children who are deaf or hard of hearing, as well as the professionals who serve them. We are a parent-driven, parent/professional collaborative group that is unbiased towards communication modes and methods. Our diverse membership includes those who are deaf or hard of hearing and their families who communicate orally, with signs, cue, and/or combined methods. We exist to help our children reach their highest potential.