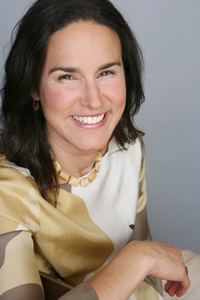 Dear SA,
I am excited to announce the release of Catalyst for
Payment Reform and HCI3's
2016
Report Card on State Price Transparency Laws. I also want you to be aware of exciting events we are hosting this summer, and I want to introduce you to our new business development staffer.
P
rice Transparency: Reason for Optimism
For the fourth year in a row, CPR has teamed with the Health Care Incentives Improvement Institute to report on the progress being made by states to ensure that citizens have access to health care prices. On the surface, the news is not so good, as 43 states failed the test. But there is reason for optimism. Three states got an A, up from one state with that grade in 2015. Three more trail close behind, and a dozen others could move up substantially next year by making their all-payer claims data public on well-designed web sites. Please read and share our report and an accompanying commentary in Health Affairs.

Summer Series:
What's Keeping You Up at Night?
The summer doldrums may be approaching, but CPR is hard at work helping employers and other health care purchasers tackle some of the biggest challenges facing them today. Please see the line-up for our August webinar series and sign up for these no-cost sessions. This summer, experts will be exploring key challenges and opportunities in telehealth, behavioral health, maternity care, and care management and navigation. Join us!

Virtual Summit:
Aligning Provider Payment & Benefit Design
On Sept. 20, CPR will host its next Virtual Summit. This one will feature experts with detailed knowledge of how payment methods and benefit designs work together, along with employers and health care providers who have successfully used supply- and demand-side incentives to improve health care. Learn more and register here.

Introducing Emily Roesing!
Emily Roesing recently joined the team as the director of business development, a new position at CPR. In line with CPR's mission, she is focused on helping CPR expand its products and services to meet the needs of today's employers and other health care purchasers.
Emily received her MBA from Berkeley's Haas School of Business, and previously held positions at Jiff Inc., Kaiser Permanente, and Deloitte Consulting. Don't be surprised if Emily reaches out to you in the coming months. She wants to hear from our followers!


Warm Regards,





Suzanne Delbanco, Ph.D.