In the SPOTLIGHT
The Tower at PNC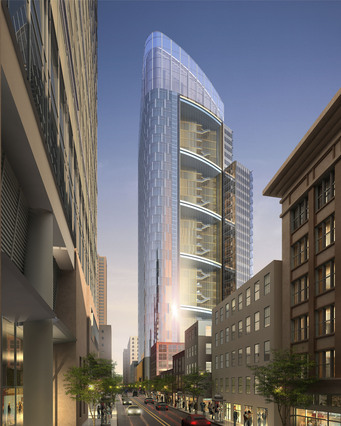 Aircuity provide World's Greenest Sky Scraper with reliable humidity sensing, DCV and first cost savings
.
The 800,000 square foot Tower at PNC Plaza in downtown Pittsburg is now about 80% complete and is being billed as the "Greenest Skyscraper in the World". The 33 story building is designed to consume 50% less energy and 77% less water than an typical office building and includes many energy efficient features including a double glass facade and a solar chimney- which enhances energy efficiency by reducing cooling costs and allowing natural airflow to the building. Engineers also included efficient hydronic cooling (chilled beams) throughout the building. Engineers had concerns about accurate humidity measurements based on the complex interaction of operable windows, chilled beams, and the solar chimney, which draws air from the perimeter and along the floor of the building.

BuroHappold Engineering compared two solutions to the problem. One was to install discrete humidity sensors throughout the facility and the other to install Aircuity's IEQ monitoring system. The engineers concluded that Aircuity would continually provide accurate and reliable readings for the life of the building from system architecture and bi-annual sensor exchanges through Assurance Services. Engineers also wanted to install reliable demand control ventilation (DCV) in the tower so choosing Aircuity to monitor and control the chilled beams was even more of an obvious choice.

Installing Aircuity in the PNC Tower provides reliable DCV, enthalpy economizing and the most efficient and effective humidity sensing. Aircuity eliminated the need for separate humidity sensors, saving approximately $250,000 in first costs and even more in maintenance and replacement costs to keep those sensors working year after year.

The "Greenest Skyscraper in the World" is currently on schedule to be completed this summer. It will be home to over 2,200 PNC employees coming from other buildings around Pittsburg and nearby campuses.

To read about another Aircuity commercial office installation click here.
---
Aircuity Advisor™ Services

Powerful analytics make a building manager's job easier
Advisor Services for commercial office spaces helps building managers operate their buildings in the most energy efficiency manner while tenants and visitors are provided with the best possible indoor environmental quality. Advisor consists of four components- Dashboards, Summary Reports, Smart Notifications™, and Graphing and Exporting, each lending a hand to a busy building manager's day.

Advisor's powerful analytics help to proactively manage job functions. For example- concerned that a space may be frequently under ventilated? Consult the ventilation score card, which ranks spaces below a user adjustable threshold. These spaces can be assessed and fixed before receiving tenant complaints. Advisor helps diagnose HVAC malfunctions, allowing facility managers to proactively address issues to save energy and reduce occupant comfort complaints.

To find out more about Aircuity Advisor Services for Commercial Buildings please read our new brochure.
Airside Efficiency: The Next Big Thing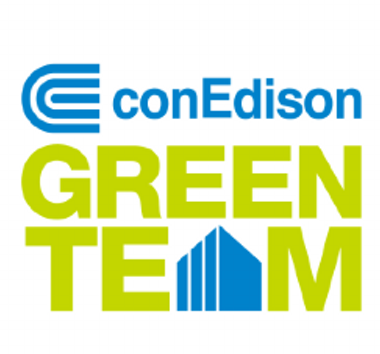 HVAC represents over 30% of the total building energy consumption in commercial office buildings and 50 – 70% in a lab! With the majority of commercial buildings being over ventilated, optimizing the amount of air flow in a lab or commercial building represents a huge energy savings opportunity.
Aircuity recently teamed with Con Edison's green team to present a webinar for the utility's NYC area higher education and healthcare customers on the opportunities for energy reduction through an airside efficiency program. Airside optimization strategies were discussed, and client success stories were presented, including the University of Pennsylvania, University of California – Irvine, Arizona State University, Beth Israel Deaconess Medical Center and a large lab in NYC. ConEdison presented information on their utility incentive program, which can provide up to 50% of the total project cost for some airside efficiency projects!
Click here to listen to the webinar and find out how an airside efficiency program can benefit your organization by significantly reducing energy across your entire campus.
---