Market News
President's Climate Commitment Signatories choose Aircuity
A growing number of signatories of the American College and University Presidents' Climate Commitment (ACUPCC) are choosing Aircuity's solutions to help them reach their goal of achieving climate neutrality on campus. Forty six ACUPCC institutions across the nation have installed at least one Aircuity demand control ventilation (DCV) system and this number is expected to increase with another 17% in growth of customers on the ACUPCC signatories list by the end of 2013. As a signatory of the Presidents' Climate Commitment, the Universities have committed to an action plan of climate neutrality; Reducing energy consumption and the associated CO2 emissions. University buildings account for approximately 75% of campus wide emissions, which makes them a prime target for carbon reduction initiatives. Using Aircuity to safely adjust ventilation rates can reduce HVAC energy costs by 40-60% in laboratory spaces, and by 10-30% in non-laboratory areas providing a quick return on investment. Universities are quickly realizing that implementing Aircuity solutions can be their most significant energy efficiency measure on campus.
Aircuity Events
ASHRAE Winter Conference
Aircuity Sponsored Cocktail Reception
Big.....Easy.....Savings!
Join Aircuity in Dallas, TX for our Mardi Gras themed "Big Easy" cocktail reception. Come and learn how Aircuity can improve energy efficiency in your facility.
Location
: The Tower at City Place, 2711 North Haskell Ave, Dallas TX
Date: January 27, 2013
Time: 4:30pm - 7:30pm
RSVP to Jennifer Bielko
(jbielko@aircuity.com)
International Success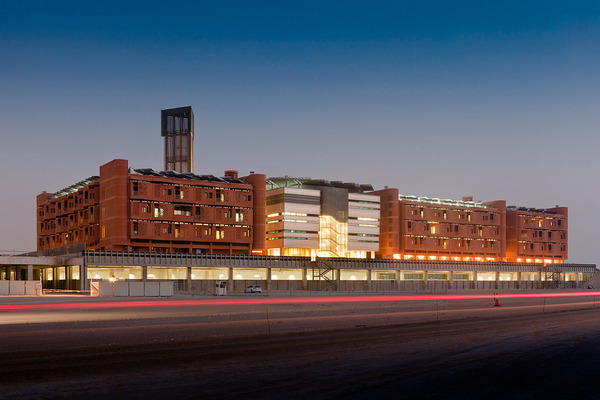 Masdar Institute is a world class, graduate level research driven institution based in Masdar City, Abu Dhabi. The main goal for Masdar City is to become one of the most sustainable communities in the world; Aircuity was an integral part in accomplishing this goal. By implementing Demand Control Ventilation (DCV) in the university's classrooms, conference rooms and library areas to vary outside air ventilation based on sensing occupancy and indoor environmental quality, Masdar saves an estimated 55% annually of total HVAC energy consumption. Alan Frost, Director of Masdar City said "optimizing the use of fresh air in our facilities with Aircuity's technology will significantly reduce our energy consumption, as well as our renewable energy requirements and cooling equipment sizing. This resulted in significant capital cost savings and will also provide a superior indoor environment."

In The SPOTLIGHT
Aircuity's Solutions Play an Integral Part of the Venture Accelerator Building's Sustainable Design

Life Science facilities are among the most energy intensive of all building types using 100% outside air. Aircuity's Lab DCV solutions make it possible for life sciences facilities to maintain a safe and comfortable working environment while significantly improving energy efficiency. The Venture Accelerator at Kansas Bioscience Park utilized Aircuity's DCV application to continually sense and analyze the laboratory environments and provide ventilation inputs to adjust the air changes per hour (ACH) based on the actual conditions of the lab, resulting in a $57,000 energy savings during the first year.
Advisor Highlights
Helping Building Owners Monitor their Building Portfolio & Ensuring Peak Performance
Building Owners need a tool to work smarter and faster to keep a building operating at its peak potential. Aircuity Advisor helps insure clients are able to achieve and maintain their energy entitlement while ensuring a safe and productive environment
Data Visualization Dashboards:
The Advisor dashboard goes way beyond conventional dashboards by applying powerful application specific analytics to
provide building owners with valuable information on airside usage over time. A pallet of customizable dashblocks offer metrics such as estimated savings, view of average total supply by AHU zone or space, verification that desired ventilation rates are achieved/maintained and the ability to analyze usage over time.
Ventilation Summary Reports:
These reports show a quick, color-coded "at a glance" view into your buildings operation, helping you identify and address potential problems. Generated weekly and monthly and emailed to a user defined distribution list these reports help monitor the building portfolio for efficiency while being informed of any potential issues . In just seconds you can check if the buildings energy efficiency is improving, declining or staying the same.
Smart Notifications:
Smart Notifications are a call to action that allow building owners to stay on top of issues that arise. Notifications emails are triggered based on IEQ or ventilation performance events that are statistically relevant providing details such as when, where and how significant the event is.
Graphing and Data Exporting:
Advisor's graphing and data exporting component can help a building owner get detailed analysis on selected areas focusing on specific anomalies and making comparisons.