Advisor Highlights
What Aircuity Advisor Does For You: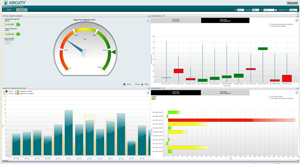 IDENTIFIES exactly what is driving airflow in every space
MONITORS sash position to help fume hood management

ANALYZES building performance to help determine if you're meeting your sustainability goals

IDENTIFIES and PRIORITIZES issues for corrective action

DIAGNOSES system anomalies
Learn More
Aircuity Events
California Higher Ed Sustainability Conference
Join Aircuity in Santa Barbara and learn how our solution has been providing many California Universities such as the University of California-Irvine with significant energy savings and insight into building performance through Advisor Services.
When: June 23-27, 2013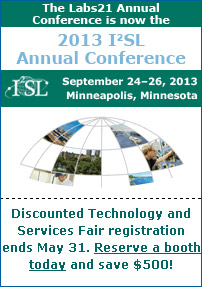 Project Highlight
University of California-Irvine "Best in Class" Smart Lab Program
To reach their sustainability goals the University of California, Irvine created the nation-wide "best in class" Smart Labs program which has allowed them to significantly reduce energy use in both new labs and existing labs on campus. The approach consists of a variety of energy efficiency measures. Aircuity is one of the key components of their program and is helping to drive the energy savings. UCI has surpassed the system-wide goal of a
20% energy reduction
and are well on their way to reaching their
goal of a 50% energy reduction.
Aircuity can assist other universities in meeting (and exceeding) their goals as well!
New UMass Medical Campus building wins Best Green Practice Award
In The SPOTLIGHT
A New Look at Airside Economizers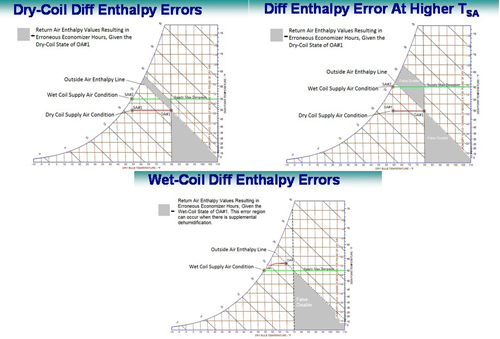 Economizing approaches are limited in their performance if the systems are based on discrete sensors. In addition to sensor accuracy and reliability, some of the more significant issues affecting economizer performance relate to simple mechanical problems. Aircuity is developing a unique solution to the issues surrounding traditional methods of providing an economizer lockout function. Aircuity's centralized sensing system, continuously monitors the outside air, return air and supply air performing cooling load calculations based on actual sensed dewpoint and drybuld temperature values.
Continue Reading
Market News
A Holistic Overview of Technologies & Strategies to Achieve Deep Energy Reductions in Laboratories
It is impossible to ignore the vasts amount of energy laboratories consume. As we investigate energy efficiency measures and strive to build more and more energy efficient laboratories whether to achieve net zero buildings, campuses, or only to significantly reduce energy expenses, the most impactful approach for many laboratories is to significantly reduce the volume of airflow moving through the buildin

g.
How can this be done safely?
In the last few years there have been new design approaches that have been used to reduce lab airflows and reduce energy consumption including demand based control of air changes and hydronic cooling approaches such as chilled beams. Although these and other concepts have been discussed individually, what has been lacking is a unified or holistic discussion of how these and other technologies can be combined to create a whole that is greater than the sum of the parts. Making your lab VAV is the most important first step, followed by implementing Aircuity demand based control, then consider low pressure drop designs and exhaust fan controls, followed by an examination of chilled beam deployment and heat recovery systems. Implementing energy conservation measures in this order will ensure that you get the maximum reduction for the money.