Advisor™ Highlights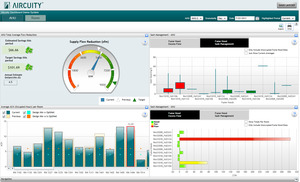 Aircuity Advisor™ Services

Knowledge on Ventilation Performance is Key to Optimizing Efficiency.
Today Research facilities have complex HVAC systems that make energy optimization and system performance analysis extremely difficult. Knowledge of the ventilation performance and how fume hoods are being operated is key to optimizing efficiency while maintaining a healthy workspace.

Ensure a safe environment for personnel and protect the integrity of the research being conducted.

Aircuity Events
ERAPPA 2012: Educational Facilities
Come visit Aircuity at booth # 24 and learn how using Aircuity to safely adjust ventilation rates can reduce HVAC energy costs by 40-60% in laboratory spaces, and by 10-30% in non-laboratory areas.
Location: Loews Philadelphia Hotel
Date: September 30 - October 2, 2012
Register today

Labs 21 Annual Conference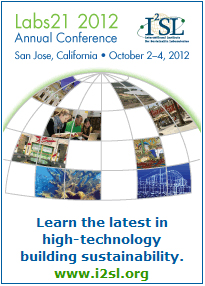 Location: San Jose McEnery Convention Center, CA
Date: October 1-4, 2012
Great opportunities for you to engage with Aircuty and learn more about its solutions during three pre-conference training sessions.
Aircuity will also be located in booth #18 at the Technology and Services Fair taking place on Tuesday and Wednesday during the conference.
8:00am - Noon Energy Efficient Laboratory Ventilation Design Practices & Technologies - Led by Gordon Sharp

1:00pm - 5:00pm Evaluate the Savings and Return on Investment of Laboratory Energy Savings Strategies
- Led by Gordon Sharp

1:00pm - 5:00pm Safely Cut Energy Use in Half
- Led by University of California - Irvine
Tradeline: College & Universities Science Facilities

Aircuity exhibits at booth # 1. Come see why Aircuity is the largest and most impactful energy conservation measure deployed on college campuses' including Arizona State University and University of California, Irvine.

Location: Hilton San Diego Bayfront
Date: October 4-5, 2012
Register Today
In The SPOTLIGHT
University of California, Irvine Natural Sciences II Building Highlighted as Showcase Project, Receives Visit from the DOE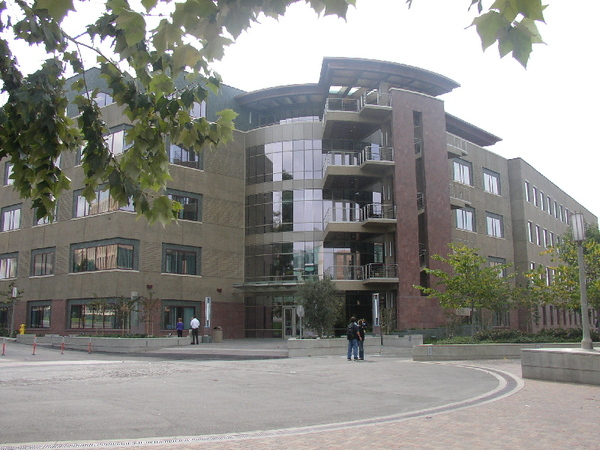 President Obama's Better Buildings Challenge was launched in 2011 and asks leaders of participating companies, universities, school districts and state and local governments to reduce the energy used across their building portfolios by 20 percent or more by 2020. The University of California, Irvine joined the challenge as one of the first to commit to the initiative when it went public. Based on the university's "Smart Lab" Initiative, UC Irvine is currently on track to reduce its energy use by 20% in just two years. During a recent visit from the DOE the university received praise for its initiative from the Assistant Secretary for energy David Danielson.

MARKET NEWS
Aircuity Can Reduce Energy Consumption by 50% or more in Laboratory Facilities
Aircuity Demand Control Ventilation for Life Science Facilities: Aircuity's Lab Demand Control Ventilation (DCV) system accurately measures airborne contaminants on a continuous basis and informs building management controls so that proper ventilation is maintained. When the air is clean, ventilation is reduced, saving significant amounts of energy. When issues are detected, ventilation rates are raised to design maximums until the air is clean once again.
Low Life Cycle Cost: Aircuity systems can reduce energy consumption in laboratory space by 50% or more, resulting in simple payback timeframes of 2 years or less. Additionally, by utilizing a centralized suite of sensors, life cycle costs to maintain calibration is minimal compared to large numbers of distributed sensors in every lab area.
Insight and Intelligence for Peak Performance: Aircuity Advisor™ Services provides a suite of software based tools that apply statistical analysis to data collected by the Aircuity OptiNet System and presents it in a proactive and easy to interpret format. Research facilities require constant monitoring to achieve a high standard of energy efficiency and indoor environmental quality. Advisor provides actionable information to optimize building performance and to validate ongoing energy savings.

Success Stories
Enhance Indoor Environmental Quality and Significantly Reduce Annual Energy Costs
The Warren County School District is home to the nations first net-zero public school. A significant feature to this school was the use of a dedicated fresh air system that delivers air to the space based on demand, as measured by Aircuity's technology. Providing fresh air on demand has yielded savings beyond just energy needed to distribute and condition ventilation air. The goal was to provide a great learning and working environment with the ability to save money and obtain LEED certification.
View Case Study