In the SPOTLIGHT
Tallahassee-Leon County Public Safety Complex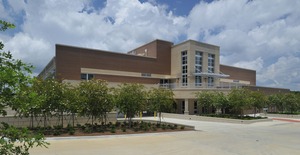 A Reliable Solution for a Facility Providing Critical Services 24/7
The Tallahassee-Leon County Public Safety
Complex is a 100,000 sqft unique, multi-purpose facility that was developed in partnership between the City of Tallahassee and Leon County Government in Florida. It was built to house many critical operations and public safety units serving the 281,000 county residents.The facility was designed with cutting edge technology and because of the critical agencies that call the building home, it needed to operate smoothly.

Numerous county and city agencies are co-located in building including the City of Tallahassee Regional Transportation Management Center, Consolidated Dispatch Agency for Leon County and the City of Tallahassee which fields 125,000 911 calls annually, Tallahassee Fire Department Administration Offices, Leon County Emergency Medical Services, and the Leon County Emergency Operations Center for activation during area emergencies. In addition to the main building, it also includes a Logistics Building for Emergency Medical Services and the City of Tallahassee Fire Station.

The complex uniquely combines all of these critical groups into one location and was designed to also be a convergence of innovative system designs. The mechanical design is one example of this innovation. It deals separately with latent and sensible heat loads.The latent load is dealt with at the air handler and the sensible load is extracted by a series of chilled beams.

With the humid Florida climate, CRA Architects and H2Engineering, Inc. knew that they needed a reliable way to control the chilled beams and prevent a build-up of condensation and mold. In the Consolidated Dispatch Agency alone, there are approximately 31 employees each with 6 monitors on their desk. Interior humidity levels rising above dewpoint could result in condensation forming on the chilled beams and costly damage to the equipment below. As a mission critical function, the Consolidated Dispatch Agency is at the heart of critical operations and needs to operate smoothly.

Aircuity was identified as the reliable solution and chosen to monitor dewpoint within the space. Sensor readings regulate the chilled beam supply water temperature to protect against mold and condensation."Since Aircuity has been installed the system has worked flawlessly, stated Carl Morgan, construction/operations manager with Leon County, Division of Facilities Management. "It is doing its job to ensure a comfortable environment for occupants and working with the chilled beams." Additionally the Aircuity solution continually monitors the CO2 level throughout the space.

Want to find out more about the facility and Aircuity's role in helping to keep it running smoothly? Click here to read the full case study.
---
March Madness
Aircuity Customers are Bringing Their "A" Game
It's that time of year again- March Madness! Here at Aircuity we are big college basketball fans and many of us follow the NCAA Tournament closely (evident in the line at the Keurig machine after a late night game). It is also our tradition to mark each of our customers and watch them move through the bracket. This year we are happy to report that out of 68 teams, 34 are customers or soon to be customers. We are excited about this and the odds are in our favor that an Aircuity customer will "efficiently" move through the bracket and win it all!
Follow
@Aircuity
on Twitter for updates as the tournament progresses
.
How Energy Efficient is YOUR Lab?
I2SL Benchmarking Tool
Provides Insight

The Labs21 Benchmarking Tool, a free online utility,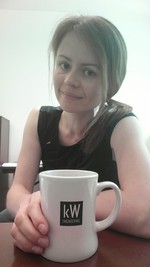 has been the primary laboratory benchmarking resource since its release in 2002. Now administered by the International Institute for Sustainable Laboratories (I2SL) and Lawrence Berkeley Lab, the tool (currently at http://labs21benchmarking.lbl.gov) is slated for an upgrade. A technical working group is soliciting input to ensure that the new tool meets the needs of today's laboratory professionals, including users, owners, designers, engineers, and constructors. Alison Farmer, a Senior Engineer II at kW Engineering, is chair of the working group.

"The benchmarking tool is a great way to gauge how energy efficient a facility is, and it only takes a couple of minutes to input data and generate results," explained Farmer. "As a full service energy engineering firm, we use the tool during energy audits of lab buildings to help identify efficiency opportunities for our clients. It's really the only tool available to show how a lab building's energy use compares to peer facilities."

Approximately 5% of all lab buildings in the U.S.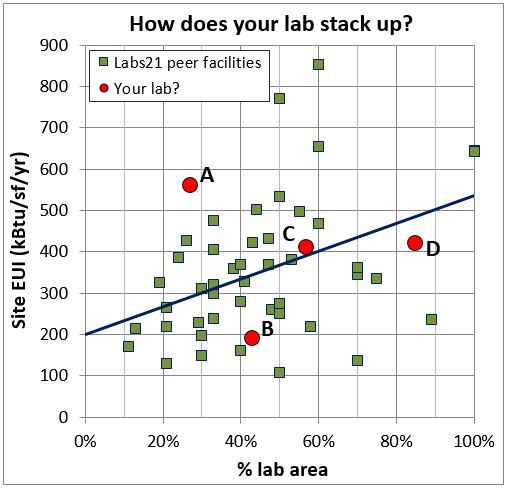 have submitted benchmarking data, providing a meaningful comparison for many different types of labs. The working group is now trying to identify the highest priority enhancements for an upcoming revision of the tool, and they have just released a survey to collect input. "We want the tool to be useful to a wide variety of users, so our survey is intended for more than just energy managers and engineers," said Farmer. "We'd also love to get input from owners, architects, lab occupants, utility companies and vendors; we want to get as many perspectives as possible."

The survey takes about five minutes to complete and will be open for input until May 15th. As an incentive to participate, all respondents will be eligible to win a one year membership to I2SL.

Click here to take the brief survey. Your input will help ensure the next version of this helpful tool is tailored to the needs of today's industry professional. Survey results will be shared during the I2SL Annual Conference in September.
---