In the SPOTLIGHT

Introducing: Aircuity CO2+™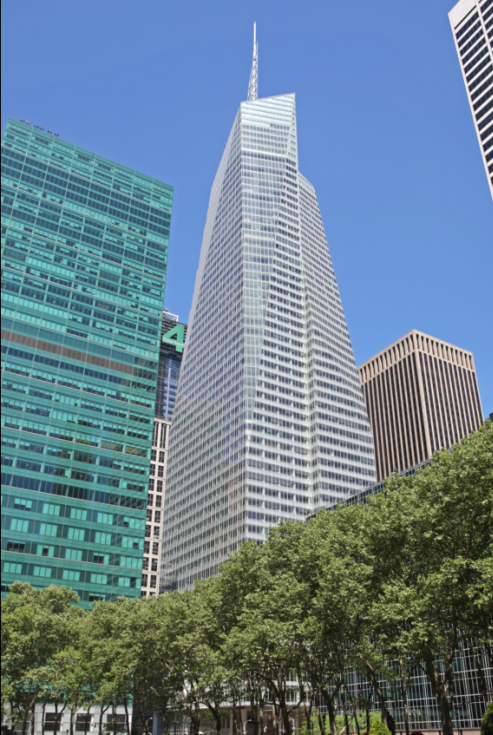 Image of Aircuity installation,
One Bryant Park

Lower Cost, Lower Service Costs,
Improved DCV & Economizer Integration

Aircuity has introduced a cost-effective and easier to implement CO2 - based demand control ventilation (DCV) solution for commercial buildings: Aircuity CO2+. This new offering gives customers a CO2 DCV solution they can rely upon to save energy and improve indoor environmental quality.

"We are excited to deliver the same accuracy and reliability of our full system with enhancements that enable us to support more spaces in more markets," said vice president of product management, JoAnn Garbin. "Reducing the solution's total cost by 20-30% through a host of both hardware and software innovations has our customers pretty excited too."

Businesses are looking for solutions they can easily implement that will drive energy savings consistently over time. With HVAC energy representing 1/3 of a building's energy use, building owners are realizing the significant savings opportunity associated DCV. CO2 monitoring is also quickly becoming a requirement for new construction. However, traditional methods of DCV like discrete sensors are unreliable and costly to maintain.

Aircuity's centralized sensing architecture addresses these inherent deficiencies. By using centrally located sensors, remote sampling and providing on-going Assurance Services, Aircuity is able to deliver proper system functionality and reduced operating and maintenance costs. In addition, Aircuity's analytics provide facility managers, building owners, commissioning agents and others the information they need to proactively address airside performance issues that negatively impact energy savings and indoor environmental quality, such as chronically overventilated or under ventilated spaces.
---
We hope that you can join us at one of these upcoming conferences:
Better Buildings Summit 2015
May 27 - 29
Washington, DC
California Higher Ed Sustainability Conference
July 20 - 24
San Francisco, CA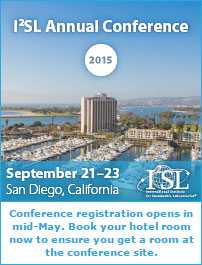 AIRI Annual Meeting
September 27 - 30
Washington, DC
ERAPPA 2015
October 4 - 7
Providence, RI
SRAPPA
October 10 - 14
Baton Rouge, LA
Aircuity Receives Expansion Funding

Aircuity is happy to share the news on the recent receipt of a $6.245 million investment in expansion capital. The investment was organized by Aircuity's lead investor, Source Squared. New investors include Rivas Capital LLC, Sigma Emerging Markets Ltd, SQP Ltd, a UK investment company and Rick Pierro. Led by Rivas Capital LLC and Sigma Emerging Markets Ltd, investors provided $5 million of the total financing, with the balance provided by Source Squared. The new funds will support a five year expansion plan to accelerate growth into the rapidly expanding Airside Efficiency market.

"We are witnessing the perfect combination of factors to fuel extraordinary growth in our business," said Dan Diehl, Aircuity Chief Executive Officer. "Awareness of Airside Efficiency as a program is on the rise, specifically to address continued demand to significantly reduce emissions while attaining efficiency goals. We have proven our solution with best in class clients in every sector we serve and our solutions enable a diverse variety of constituents to provide safe and productive working environments which are aligned with their core business objectives. With our recently introduced system enhancements, we are providing even better returns for our clients; simply put, the timing is right for robust market expansion."

"We are confident that our market opportunity is in excess of $5 billion. We know that in North America alone, there are approximately 10,000 laboratory facilities spending more than $7.5 billion a year on energy. Worldwide, the number of lab facilities approximately doubles. While labs are certainly the most energy intensive facilities our clients operate, we are seeing our business grow in almost every market due to adoption across a wider range of more complex buildings and with the demand for intelligent and life cycle cost solutions. This funding will give us the resources we need to service this tremendous opportunity."

See the full press release here.
---
Aircuity Receives Green Business Award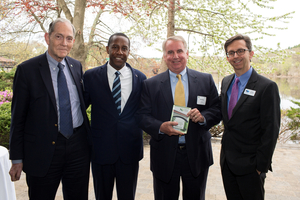 Pictured, from left, are Environment Committee Chair Peter Smith, Newton Mayor Setti Warren, Aircuity President and Chief Operating Officer Robert Brierley and Chamber President Greg Reibman.
Photo by Alex Jones
Aircuity was recently honored with a Green Business Award on behalf of the local Newton Needham Chamber of Commerce. The award was presented based on the impact that Aircuity solutions are making not only in the local area, but around the world. It was an honor to be one of the businesses chosen and a group of Aircuity employees attended the awards breakfast to help celebrate!
---
Advisor Services Has Moved to the Cloud!
Advisor Services' recent move to the cloud means the same great access to IEQ data and analytics, with even better reliability as the number of installations continue to grow by leaps and bounds. With over 122,305,680 data points uploading each week, moving to the cloud ensures that your critical information will always be available.Welcome to the cloud!

Should customers have any questions, please feel free to contact Client Services:

Client Services Team
Ph 877-602-0700 (option 3)
clientsupport@aircuity.com
---
Want another way to keep up with the exciting things happening at Aircuity?
Follow us on LinkedIn!