Market News
Substantial Savings through Demand Based Control of Exhaust Fans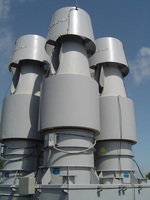 Exhaust fan systems account for more than 20% of a laboratory facility's HVAC energy costs. Laboratory facilities can achieve substantial savings through implementing demand based control of exhaust fans. The OptiNet system monitors contaminants within the exhaust plenum and compares the measurements against predetermined thresholds. If these levels are exceeded, the fan system is triggered, providing a higher stack velocity. During times when the exhaust stream is determined to be clean, stack velocity is reduced to a predetermined value that yields a lower dilution level, but at a value that is sufficient for the majority of the chemicals used in the building.

Aircuity Advisor Services provides the capability to graph exhaust fan TVOC's and high/low fan speeds, which enables building owners to monitor fan power and compare kilowatt hours used.
Aircuity Events
ASHRAE Winter Conference
Aircuity Sponsored Reception
Big.....Easy.....Savings!
Join Aircuity in Dallas, TX for our Mardi Gras themed "Big Easy" cocktail reception. Come and learn how Aircuity can improve energy efficiency in your facility.
Location
: The Tower at City Place, 2711 North Haskell Ave, Dallas TX
Date: January 27, 2013
Time: 4:30pm - 7:30pm
RSVP to Jennifer Bielko
(jbielko@aircuity.com)
Aircuity in the News
Laboratory Design - Balancing staff safety, health and comfort with energy efficiency

Laboratory Design - A tool analyzes HVAC energy savings approaches
In The SPOTLIGHT
Sue and Bill Gross Hall - A CIRM Institute at the University of California,Irvine Outperforms the California Energy Efficiency Standards by 50%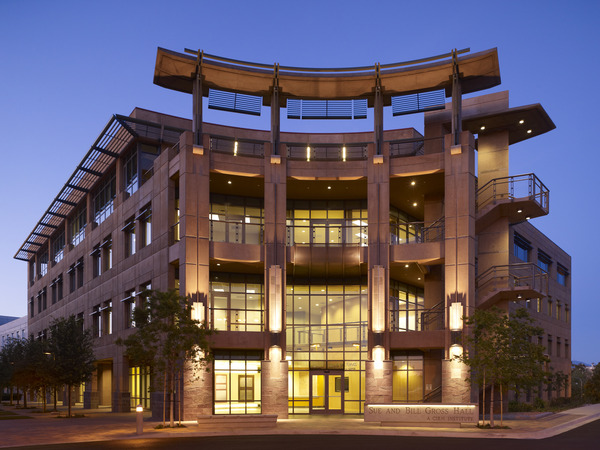 The University of California, Irvine (UCI) is one of ten campuses that are a part of the University of California System. As a signatory of the American College and University Presidents' Climate Commitment, The University is committed to build all new laboratory buildings to a minimum of a LEED® Silver rating. Based on this, UCI developed a "Smart Lab" design approach which significantly reduces energy use in their laboratory buildings. Aircuity's centralized demand control ventilation system, OptiNet®, became one of the core components of the Smart Lab design, providing significant HVAC energy savings. Aircuity Advisor Services provides UCI with the ability to monitor multiple locations around campus and aids in continuous commissioning, troubleshooting issues within the space and analyzing energy drivers to achieve maximum energy savings.
Case Study
Advisor Highlights
Designed to Provide Insight into Building Performance
Customers want to know.....
1. Am I saving energy/money?
2. What is the indoor environmental quality of my facility?
3. Is my building operating at peak efficiency?
Advisor's four components answer these questions and more!
Data Visualization Dashboards:
The Advisor dashboard goes way beyond conventional dashboards
providing the ability to quickly identify events or trends using any parameter. Hundreds of data points are analyzed to create a graphical representation of ventilation or IEQ parameters and each dashblock is color coded to quickly call attention to anomalies in the building's performance.
Ventilation Summary Reports:
These reports show a quick, color-coded "at a glance" view into your buildings operation, helping you identify and address potential problems. Generated weekly and monthly and emailed to a user defined distribution list these reports provide
a proactive approach in maintaining continued energy savings and provide building owners with a way to ensure the building is operating at its peak performance.
Smart Notifications:
Are event driven emails triggered by ventilation or IEQ anomalies that occur in the spaces monitored by the OptiNet system. They differ from typical "alarm alerts" in that they filter out "normal" occurrences only triggering on the abnormal. Providing a record of ventilation and IEQ performance for reporting or documentation purposes as well as showing HVAC performance over time.
Graphing and Data Exporting:
Advisor's graphing and data exporting component provides a comprehensive tool allowing users to evaluate all measured, monitored, and calculated parameters over any period of time. Allowing a user to diagnose and document individual parameters over configurable time frames and export data to spreadsheets or database programs for further analysis.