Market Focus
A Bounty of Benefits for a Variety of Vivaria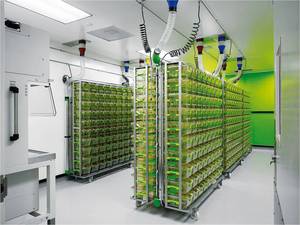 Photo courtesy of Tecniplast Group
Vivarium facilities are well-known as high airside energy spaces, even as AALAC has moved from prescriptive air change rates (ACH) to a performance based approach. Aircuity's enhanced vivarium solution delivers exactly what facility managers need: better information about vivaria indoor environmental quality and the ability to optimize ACH based on actual room conditions. Aircuity continuously monitors holding rooms, procedure areas, and other lab or support spaces providing critical information that can be used by animal care, facilities, or EH&S personnel, and can be easily exported for AAALAC/ILAR reporting requirements. Temperature, humidity, particles, volatile organics, and even an "as ammonia" figure can be displayed and analyzed. In short, Aircuity's Advisor Services provides the critical information necessary to maintain a healthy environment for occupants while creating a significant energy savings opportunity!

Aircuity's solution for vivaria can be deployed in a variety of lab designs including those with open cage racks, locally ventilated cage racks and those racks connected directly to building ventilation. Control sequences are easily implemented for variable volume control systems adjusting room air change rates based on a variety of IEQ parameters. In constant volume facilities, Aircuity's information and reporting capability allows for "informed turndown" of high ACH holding rooms to safely lower energy consumption.
Contact your local Aircuity Channel Partner to learn more and discuss how Aircuity's solutions may benefit your vivarium.
---
Aircuity Events

The 2014 tradeshow and conference season is ramping up! We invite you to join us at one of the events below to learn more about the opportunities for deep energy savings through airside efficiency. Stay tuned for more events throughout the summer.
2014 Tradeline Research Facilities Conference
May 5 - 6
San Diego, CA

California Higher Ed Sustainability Conference
June 16 - 20
San Diego, CA
Sustainable Labs Canada
June 18 - 19
Toronto, Canada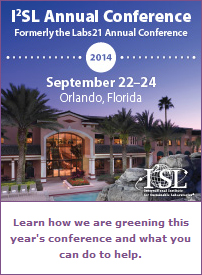 ---
Best Building of 2013
And The Winner is...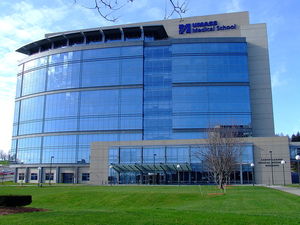 The votes are tallied and a winner has been declared! The title of Best Building of 2013 goes to University of Massachusetts Medical Center, Aaron Lazare Research Building.
Aircuity was installed in the lab areas on all floors within the building as part of the school's "Growing Green" initiative. The Medical School's energy strategy includes a focus on making existing buildings more energy efficient, building new facilities to be green and efficient, and utilizing more efficient power generation for the campus. The Lazare Medical Research facility is the second building to incorporate Aircuity's demand control ventilation (DCV) solution; the newly constructed Albert Sherman Center, which achieved LEED Gold certification, was the first Aircuity installation on campus.
The building will join other outstanding energy efficiency projects on Aircuity's Wall of Fame.

---
Industry News
In the SPOTLIGHT
University of Alberta Initiates Airside Efficiency Program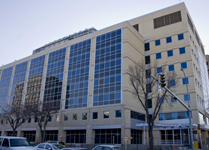 Photo courtesy of University of Alberta
Western Canadian Aircuity representative, Aqua Air, was recently awarded a 5-year contract with the University of Alberta to install Aircuity in at least 3 buildings on campus: Katz Group Centre, Li Ka Shing Centre for Health Research Innovation, and the Centennial Centre for Interdisciplinary Sciences. Additional building projects may be added during the contract term.

The University of Alberta has long been focused on energy efficiency and incorporating Aircuity solutions will support their accelerated focus on innovative ways to manage energy use on campus. In 2012, the university published their sustainability plan with a goal of continuing to reduce campus greenhouse gas emissions through energy efficiency and conservation along with implementing renewable energy technologies. "The University of Alberta is embarking on an ambitious program to retrofit and upgrade existing facilities and their control systems," explained Michael Versteege, Energy Management Program Manager. "This contract will help the university make significant progress toward several goals, including maximizing energy savings on campus, reducing our carbon footprint, lowering our overall maintenance expenses, improving our occupant engagement, education and awareness programs, and optimizing our building operations."

The award to Aqua Air Systems includes design, installation, startup and service of Aircuity's OptiNet facility monitoring system to implement demand control ventilation and indoor environmental quality monitoring for five years.
---
Aircuity Advisor™
IEQ Analytics:
Location, Location, Location!
In the last issue, we introduced new analytics that were developed for Advisor Services. The analytics help users to quickly identify the location, severity and duration of IEQ events visually through different presentations of the data. In this issue it's all about the location, location, location!

The Combination Bar Graph IEQ analytics include a classification scheme for each monitored space that is established when the analytics are enabled for the site. The classifications are two-tiered with a Location Type and Location SubType. This allows users to filter which monitored spaces are displayed in the graphical view and group spaces to view the high/low thresholds and color-coding established for the space or type.
Filtering
Filtering makes it even easier to focus in on a

certain type of location. The user can select the general classification of the space such as General, Office Space, Lab Vivarium
or AHU. The location c
a
n be

further refined based on a Location SubType
. Such as in vivariums
this could be; the Holding
Room, Cage E
xhaust or
Secondary Space. An example of how this might be used is an animal caregiver who wants to check on the ammonia levels in the animal holding spaces. Filtering on a Location Type of vivarium and SubType of Holding Rooms would display just those spaces in the TVOCs as Ammonia dashblock.
The active filter is displayed in the Dashboard viewer top right corner.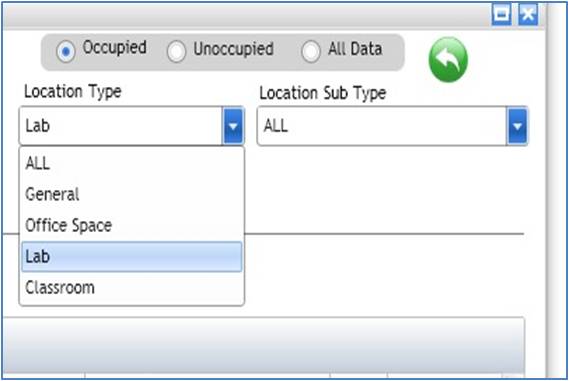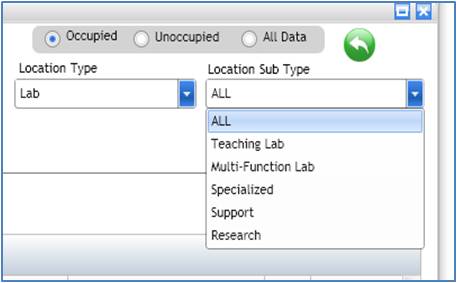 Grouping
At the AHU level, users can use the grouping tool on the settings page to organize spaces, parameters and a number of their attributes for review. The tool is primarily utilized to display the thresholds that change the status color in a graphic image from "Within Limits" to "High" or to "Low". The change in color is intended to draw the users attention immediately to the areas in need of attention. Areas highlighted in yellow or red may need further investigation.

Room Level Settings
When drilling down further from the AHU to the room level, the settings page includes information about the Reference Location for the Sensor Suite serving that location. This information can be helpful in isolating the source of contaminants, particularly if they are due to re-entrainment.

These tools provide users with intelligent information about specific locations to help diagnose an issue, look for additional energy savings potential or get a true understanding of the performance of an area. After all, the saying goes location is everything!