In the SPOTLIGHT

Airside Efficiency Programs: A Critical Part of Your Carbon Reduction Plan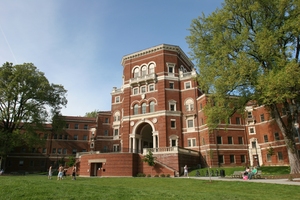 What is Airside Efficiency?
Optimizing fresh air ventilation represents a huge opportunity for energy reduction. HVAC systems consume 30% of the total building energy needed in spaces such as classrooms, offices and other public gathering spaces; in laboratory and research facilities the HVAC energy consumption can be 60% or more. Optimizing the ventilation in these buildings by actively measuring airborne contaminants creates a tremendous energy savings potential while ensuring a safe, comfortable, and productive indoor environment.
Example of savings data:

*Installed project area, not total building square feet
Aircuity's Airside Efficiency Program
An airside efficiency program can provide a foundation to any university's carbon action plan and is often one of the most significant energy conservation measures on the entire campus! Through an airside energy efficiency program, Aircuity can be easily replicated in a variety of buildings across campus providing low risk, high return projects with deep energy savings. Installations in critical spaces, such as science or laboratory facilities, can deliver a 50% reduction in HVAC energy costs while implementation in other variable occupancy spaces such as classroom buildings, student unions and theaters can deliver 15–30% savings. Aircuity's airside monitoring solutions ensure that you are maintaining safe and productive teaching, learning, research and working environments which support your organization's core objectives.

Aircuity makes it simple to develop and deploy an airside reduction program with two product offerings, depending on the capital and resources available. For universities and other institutions that do not have the resources or dedicated capital funds, an ESA provides the perfect vehicle for starting and expanding an airside efficiency program. Regardless of the product chosen, an Aircuity airside efficiency program will provide value to a wide variety of constituents while getting you significantly closer to reaching your efficiency goals.
To find out more, email
info@aircuity.com
and we will put to you in touch with your local Aircuity contact.
---
We hope that you can join us at an upcoming conference:
SUNY/PPA & NYAPPA Summer Conference
July 13 - 17
Verona, NY
California Higher Ed Sustainability Conference
July 20 - 24
San Francisco, CA
Big Ten and Friends Annual
Mechanical Energy Conference
September 20 - 23
College Park, MD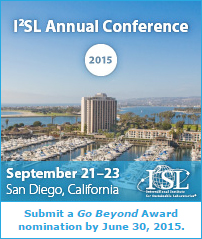 AIRI Annual Meeting
September 27 - 30
Washington, DC
ERAPPA 2015
October 4 - 7
Providence, RI
R&D Magazine: Monitoring Lab Energy Use
Energy Information Can Help Optimize Building Performance and Encourage "Green Behaviors"
Laboratories are notorious for their extraordinary energy consumption, often using six to 10 times the amount of energy of a normal office facility. As more and more attention is given to reduce lab energy use, it becomes increasingly more important to understand the energy drivers in labs to better target energy-conservation measures and improve occupant behaviors. Lab energy monitoring gives facility personnel the insight they need to identify lab energy use, implement effective energy reduction strategies and monitor ongoing energy consumption to ensure lower-energy labs stay that way.

HVAC energy consumption is by far the largest subcategory of building energy use, so identifying ways to optimize the airflows in a lab will often have the largest impact on a lab energy-reduction initiative. One complicating factor, however, is that airflow in a lab is used for different purposes. In addition to regulating the temperature by providing the proper amount of heating or cooling, additional supply air might be needed to meet the needs of fume hoods in a lab, and even more air might be needed to achieve a minimum dilution of air for lab occupants, particularly when there are benchtop procedures being performed.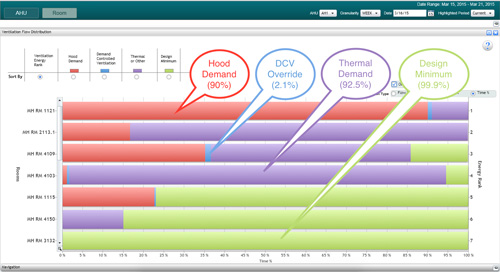 The above image shows an "energy driver" mapping of several different labs, making it easy to see what percentage of time each lab is driven by thermal, fume hood or dilution requirements—as well as the amount of time the lab is running at design minimum flows.
Lab areas driven by their thermal load may be good candidates for lighting, plug load and occupant behavior programs to reduce any unnecessary equipment use driving this requirement. Similarly, labs driven by their fume hood usage can be further reviewed to determine if sashes are properly managed (an occupant behavior program), or to consider implementation of a more efficient fume hood strategy (an equipment/controls-focused program). Once again, energy monitoring can provide information to guide that determination.
The use of visual data helps sort a tremendous amount of information into something that can be easily understood. Knowing the sash is open right now doesn't help identify whether the sash is managed properly, since a lab researcher could be conducting a procedure in that fume hood. However, knowing what the sash position has been over a week or more helps determine if that sash is opened only when needed. Looking at Figure 2, it's easy to see some sashes have been in a full or partially opened position for an entire week—probably longer than most researchers spend standing in front of their fume hood.
---