Advisor™ Highlights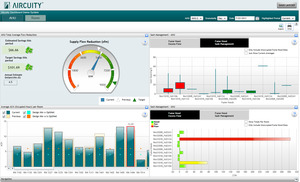 Aircuity Advisor™ Services

Advisor Services Drives Energy Savings & Provides Insight on IEQ
Advisor's wide range of capabilities and intelligence make it a critical tool for building owners, facility managers, sustainability professionals or environmental health and safety personnel. Each Advisor component can be used independently or interdependently to meet the varying needs of these professionals. Advisor services can help identify energy savings opportunities, report real CO2 savings, identify and fix commissioning issues, and monitor building IEQ to ensure occupant comfort, safety and productivity.
NEW FACILITY OPEN HOUSE
Join us for a reception, new facility tour, demonstrations and much more!
Location: Aircuity, Inc. 55 Chapel St, Newton MA
Date: Thursday, October 18, 2012
Register today

Aircuity in the News
Customer, UC Irvine gets Federal Nod for its Smart Labs Initiative

Publications
The new ANSI/AIHA® Z9.5-2012 Laboratory Ventilation Standard has been published and can now be purchased and downloaded from the AIHA website.
Success Story
Aircuity helps Texas Childrens Hospital Jan and Dan Duncan Neurological Research Institute (NRI) meet unique energy efficiency and indoor environmental quality challenges. "Healthy" Demand Control Ventilation continuously monitors critical IEQ factors and informs building ventilation control systems so that appropriate levels of fresh air can be provided at all times. With a total of three OptiNet installations, Aircuity has not only helped NRI achieve gold-level LEED-certification, but also provided the hospital with a projected savings of
$221,000 annually
.
View Success Brief
In The SPOTLIGHT
High Performance & Sustainable Design for
K-12 Facilities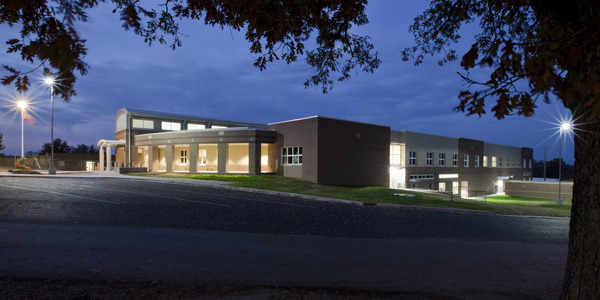 High performance, sustainable design, and green buildings are mainstream terms these days with K-12 educational facilities. The LEED® (Leadership in Energy and Environmental Design) for Schools rating system, developed by the U.S Green Building Council, takes into consideration the priority of creating a healthy environment for children and building green. Balancing these two measurable benchmarks can be achieved with Aircuity's OptiNet system.
MARKET NEWS
Strategic Focus - Highlights for Higher Ed Facilities
Reduce Greenhouse Gas Emissions: Buildings account for approximately 75% of campus wide emissions, which makes it a prime target for carbon reduction initiatives. Using Aircuity to safely adjust ventilation rates can reduce HVAC energy costs by 40-60% in laboratory spaces and 10-30% in non-laboratory areas.

Energy Retrofits: Aircuity can improve the energy efficiency of existing facilities, even if they were built to LEED standards. As an example, Aircuity's solution was installed as an energy retrofit at the Arizona State University BioDesign Center, which was built to LEED Platinum standards. Our solution reduced energy costs in this facility by $1M annually!

Applicability: Most university facilities are ideal for Aircuity implementation due to the inherent nature of most school buildings; they have constantly shifting occupancy levels. Our solution can optimize ventilation rates based on real occupancy, saving energy and maintaining a productive & comfortable environment.