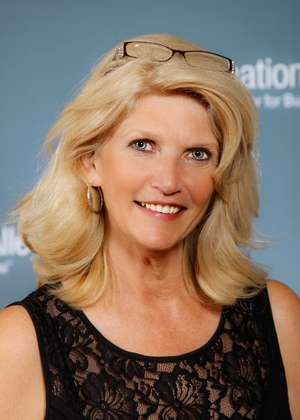 "Meeting Planner" Experience
In my last newsletter I discussed the fact that I was going to a national conference in Washington, D. C. as an attendee, and I wondered what lessons I would learn from the attendee's vantage point. Here are some of my notes that may be helpful to you when planning your next meeting:
1. The event hosts were very friendly and always available to assist with questions. They made me feel very welcome from start to finish.
2. There are always going to be late stragglers to meetings. The empty seats are usually in the front of the room. An aisle for people to make their way to the empty seats would have been helpful.
​​
3. Make sure the seating style fits the teaching style. Many of the meeting rooms were set with round tables. The rooms were jammed with standing room only. It would have been better to set the room theater style - there was no need for the tables
4. Many of the Keynote sessions did not start on time. We all sat there not knowing what was going on. Naturally, people got up and started to go to other tables to visit. By the time the speaker arrived at the podium there was chaos in the room and it took more time to settle the audience. It would have been wise to have someone announce that we are running late and then do a pre-announcement to get the room settled before the speaker had to do it. It came across as unorganized.
5. Food buffets were set along the wall in the front of the room. Therefore, those that were arriving late to dine were a distraction to the entire room and certainly not respectful of the speaker. I'm sure it was done this way for the ease of the banquet staff since the catering doors were in the front of the room, but it was inconvenient for the attendees. Keep in mind that the servers are setting the buffet prior to everyone walking into the room. If they have to walk a bit further to set-up, then it is a challenge they can handle without disruption to the program.
Overall the conference was a success for me and I am glad that I attended. This is just a reminder to all of us that the best way to create an experience is to put yourself in the participant's shoes. Make sure you are designing the event for the experience they will receive.
President
Meeting Coordinators, Inc.
In every great association or company there comes a time when a conference, seminar, sales meeting or special event must be arranged. Utilizing the services of Meeting Coordinators, Inc. will not burden your employees with countless overwhelming logistical tasks. Meeting Coordinators, Inc. has a staff of experts to create a professional event to exceed your every expectation.
(877) 669-1290
1490 Premier Drive, Suite E
Troy, MI 48084

Proud Partner of
Meeting Coordinators


Click here for Advertising Rates


Shenandoah Country Club
June 24, 2016

Tuesday, February 16th




Networking in Ferndale




5:30pm - Bosco Cafe




Our Clients' Upcoming Events

The following programs are open to members and non-members.

We encourage you to check them out! Click on the logos for more information.

Dinner Meeting: Tuesday, Feb. 9th


5:30pm - Hilton Garden Inn, Southfield
"Take Level 2s Up a Notch:

Start Measuring Application,

Not Recall"



Workshop: Wednesday Feb. 10th
8:30am - Hilton Garden Inn, Southfield
"Capture Elusive Level 3 Data: The Secrets of Survey Design"

Dinner Meeting: Tuesday, Mar. 8th
5:30pm - Hilton Garden Inn, Southfield
"Organize or Agonize: It's Your Choice - How will you Invest Your Time?"
Networking Event: Tuesday, February 16th
5:30pm - Bosco Cafe, Ferndale

Dinner Meeting: Thursday, March 24th
5:30pm - AIAG, Southfield
Panel Discussion
Networking Event: Wednesday, February 10th
What the World Needs Now...is LOVE!
5:30pm - Emagine, Royal Oak

Dinner Meeting: Tuesday, March 15th
5:00pm - Shriner's Siver Garden Center, Southfield
"The Elements of Strategic Thinking: Developing Your Strategic Leaders"
Dinner Meeting: Thursday, February 18th
5:00pm - Westin Hotel, Southfield
"Fireside Chat with Steve Miller, Steve Kiefer and John McElroy"

Dinner Meeting: Wednesday, March 16th
5:00pm - Aloft Hotel, Detroit
"The Next Generation Economy: How Will it Affect Your Brand?"
Dinner Meeting: Monday, February 8th
5:30pm - Management Education Center, Troy
"Combine PM Practice with New Business Value Trends"

Dinner Meeting: Monday, March 14th
5:30pm - Hilton Garden Inn, Southfield
Forum: Thursday, March 24th
11am - Iroquois Club, Bloomfield Hills
3rd Annual Women's Business Forum