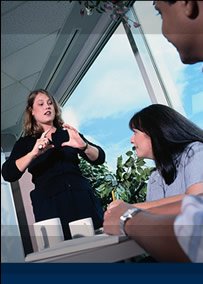 In every great association or company there comes a time when a conference, seminar, sales meeting or special event must be arranged.



Utilizing the services of Meeting Coordinators, Inc. will therefore not burden your employees with countless overwhelming logistical tasks.

Meeting Coordinators, Inc. has a staff of experts to create a professional event to meet and exceed your every expectation.
UPCOMING EVENTS
Sunday, Dec. 14:
Wings & Wine Society
:
December Hunt
12 noon - Hunters Creek, Metamora
Monday, Jan.12:
Project Managment Institute - Great Lakes Chapter (PMI-GLC):
Monthly Dinner Meeting
6:00pm - Hilton Garden Inn, Southfield
Tuesday, Jan. 13
Assoc. of Training & Development - Greater Detroit Chapter (GDASTD):
Monthly Meeting -
"2015 Kickoff Celebration & Knowledge Share"
5:30pm - Management Education Center, Troy
Thursday, Jan. 15
Detroit Society of Human Resource Management (DSHRM):
January Chapter Event
5:00pm - Somerset Inn, Troy
Thursday, Jan. 29
Marketing & Sales Executives of Detroit (MSED):
Monthly Dinner Meeting: "Automotive Industry Outlook: Opportunities & Risks in a Dynamic Global Environment"
5:00pm - Management Education Center, Troy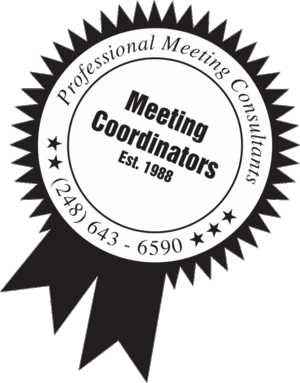 Meeting
Coordinators, Inc.
Cheers!

What a wonderful word to say to end the year!

The dictionary gives us the following:

interjection \ˈchirz\
- used as a toast to wish everyone happiness
- used as an informal way to say "thank you"
- used as an informal way to say "goodbye"

A Toast to You:

Raise a glass. This has been a year of many thankful moments. We find a new resurgence of energy in the Detroit area and the State of Michigan. This is a community of wonderful and exceptional professionals who have joined in contributing to our success. Many of our clients have held their awards programs touting the accomplishments of their members and community leaders. The Boards of Directors from each of our associations have been busy adding new seats to their boards and committees. They continue to foster member networking opportunities and involvement in their respective communities and industries. Again, professionals coming together to form a bond and explore new journeys for growth and prosperity.

So, the big question… Who has been naughty or nice? Perhaps Santa will be making a visit to your home? We have noticed a resurgence of the 60's punch bowl and mixed drinks have become a favorite for entertaining. You might want to try serving this with your cookies:

Holiday Milk Punch

2 cups milk
2 cups half-and-half
1 cup brandy or bourbon
½ cup sifted powdered sugar
1 ½ teaspoons vanilla extract
Crushed ice
Freshly grated nutmeg

Whisk together milk, half-and-half, brandy, powdered sugar, and vanilla in a pitcher. Serve over crushed ice and top with freshly grated nutmeg.

For additional holiday punch recipes please go to:
http://www.southernliving.com/food/holidays-occasions/nonalcoholic-alcoholic-party-punch-recipes/view-all
Cheers! Let me express, on behalf of all of us at Meeting Coordinators, Inc,. our appreciation to all of you for making 2014 an outstanding year of exceptional meet-and-greet opportunities. It has been a privilege to work with each and every one of you.

Ann Bruttell
President, Meeting Coordinators, Inc.

Meeting Coordinators, Inc. – www.meeting-coordinators.com
We are here to help you! Call us or attend our next Meeting Planner Meetup to meet with other planners like yourself who are creating dynamic events & meetings every month.
---
Job Opportunity...
As we prepare for the New Year, we at Meeting Coordinators are looking for a part-time person. If you know anyone that enjoys meeting planning, has great attention to detail, loves computer work, is very personable and wants to work with some great people two or three days a week... please call us at 248-643-6590.