Beverage Anyone?
As meeting and event managers, we organize many beverage set-ups for our client meetings. Here are some of the typical bar set-ups you will find at hotels and conference centers:
Cash Bar - Attendees pay for their own drinks and a tip jar may be placed on the bar. Most facilities will charge the group $100-$150 for each bartender - and some will also charge for a cashier. In some cases, if your guests spend a pre-set minimum, the venue will waive the bartender fees.

Hosted Bar – As the title indicates, the sponsor of the event will pay for all beverage costs, including the gratuity. A tip jar should never be placed on the bar with this set-up since the host is paying the gratuity. Expect to pay a fee for each bartender, but again, some venues will waive this fee if a minimum purchase amount is reached.
Since cocktails and cocktail parties have become such a large part of our summer celebrations, I thought I would take this opportunity to explain the main beverage set-ups for entertaining at home:
Full Bar

Basic Alcohol: Bourbon, Canadian whiskey, blended Scotch, London Dry Gin, vodka, 1 or 2 bottles of liqueur (i.e. Amaretto, Chambord, Frangelico, Irish cream, etc.) dry & sweet vermouth, dry white wine, dry red wine and beer.

Mixers/Set-ups: Lemon-lime soda, regular & diet cola, ginger ale, tonic water, club soda, and juices (orange, cranberry, grapefruit and tomato).

Garnish Essentials: Black pepper, coarse and table salt, cocktail onions, granulated and cubed sugar, horseradish, hot sauce, lemons, limes, maraschino cherries, oranges, olives and Worcestershire sauce.

Basic Bar

Basic Alcohol: One or two types of liquor

Mixers/Set-ups: A variety of mixers, wine, beer and non-alcoholic drinks.

Signature Cocktail Bar

Basic Alcohol: Vodka, gin, tequila, rum or wine

When selecting signature drinks, think about the season or theme of your party. In the summer, your guests may enjoy Mojitos or Margaritas, but in the winter a Mulled Red Wine or Spiced Cider would be fun. Many of the same drinks may be made in a non-alcoholic version.

Wine – The possibilities are endless with a wide range of prices to fit any budget...

Food and wine from the same region is typically a safe choice. Generally speaking, red wine is served with heavier foods such as beef, pasta and game. Select white wines with lighter poultry and fish dishes. Never be intimidated to ask your local wine shop for advice… most are well-educated in their selections and will be pleased that you asked.
Enjoy your summer. Cheers!
President, Meeting Coordinators, Inc.
We are here to help you! Call us or attend our next Meeting Planner Meetup to meet with other planners like yourself who are creating dynamic events & meetings every month.
---
MEETING PLANNER MEETUP
Tuesday, August 25th
8:00am - 9:00am at Panera's on Big Beaver at Rochester Road, Troy
At our June Meetup, we had a wonderful conversation with
Motown Digital
. Did you know that they have the capabilities and are licensed to film your event with a drone? We learned so much about the amazing technology now available to meeting planners. It was a great way to spend an hour over coffee.
Won't you join meeting planners from the local area for a cup of coffee and to exchange ideas and give/get advice on what we all do every day? Let's consult! The ideas are FREE and you have an opportunity to meet other industry professionals.
This Meetup is FREE!
You may
send us an email
in advance to let us know that you are planning to attend so that we can look out for you… or just show up. We'd love to see you!
---
Josh Linkner
, one of our own Detroit Superstars, recently wrote an article in
Forbes
which was posted on LinkedIn. In case you missed it, please click the link below and see if you agree with Josh as to why it is so important to hire a professional meeting planner! We look forward to helping.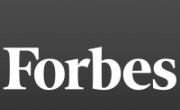 ---
Please join us in welcoming Laura Oliveto to Meeting Coordinators...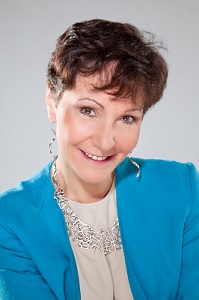 Laura Oliveto has been in the communications field for more than three decades, holding various positions in advertising, public relations and interactive design, including sales executive, account supervisor and executive producer.
Most recently, she was vice president at The Millerschin Group and executive vice president for new business development at Basso Design Group.
Laura serves as vice president of programs and past president on the board of directors for the Detroit chapter of the Association for Women in Communications.
---
In every great association or company there comes a time when a conference, seminar, sales meeting or special event must be arranged.

Utilizing the services of Meeting Coordinators, Inc. will therefore not burden your employees with countless overwhelming logistical tasks.

Meeting Coordinators, Inc. has a staff of experts to create a professional event to meet and exceed your every expectation.
---
Tuesday, July 28th:
Global Forum - Summer Social/Networking
5:30pm - The Bosco Cafe & Dessert Lounge, Ferndale
Thursday, August 6th:
No Host Social/Networking
5:00pm - Brownie's on the Lake, St. Clair Shores
Tuesday, August 11th:
Monthly Meeting
5:30pm - Hilton Garden Inn, Southfield
Weds., August 12th:
Workshop
7:30am - Management Education Center, Troy
Weds. August 12th:
2015 Open House
5:30pm - Management Education Center, Troy
Weds., August 19th:
Networking Event
5:30pm - Bahama Breeze, Troy
Golf Outing/Networking
7:00am - Sylvan Glenn Golf Course, Troy
Saturday, August 22nd:
Sporting Clays & Golf Tournament
9:00am - Hunters Creek Club/Metamora Golf & Country Club, Metamora
Weds., August 26th:
Summer Networking
5:00pm - BlackFinn AmeriPub, Royal Oak
Meeting Coordinators, Inc.
Telephone: 248-643-6590