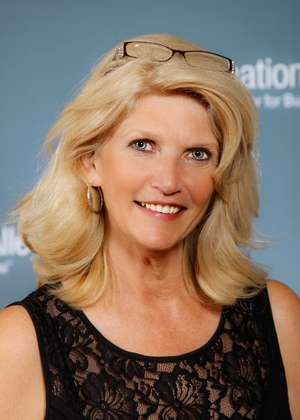 Registration:
"Your Name Please?"
In previous issues of our newsletter, we have had some very active discussions on the types of name badge attendees like to receive and wear. We have even had discussions on the font size and information captured on the badge. Now I would like to discuss the method in which you retrieve your badge at the on-site registration desk.
A few weeks back, I attended a women's entrepreneurial conference of approximately 200 persons. I registered in advance, and when I arrived there were greeters at the door (which was very nice). They said 'Welcome, the registration is to your left. What is your first name?" I thought, oh how very friendly, and I said "Ann." The greeter then told me to "Step over to the 'A' line." Thinking of course that I misunderstood, I said – oh no, my last name is Bruttell so I will go over to the 'B" line. She corrected me and said, "No, you are in the 'A' line. They are in alpha order by your first name." WHAT??? For the very first time in my career, I was shocked and very baffled. I have never heard of that arrangement for a business meeting. The only group I know that registers attendees by their first name is Alcoholics Anonymous. The reason I know that is because one of the first accounts I managed back in the 1980s was Alcoholics Anonymous and it was a 20,000 person conference in New Orleans. Everyone was registered by first name and given a number which substituted for their last name. I don't know if they still process their registrations in that manner, but at that time it did make sense for them. I have never seen it since.

Business has become a lot more casual, but I am not so sure this is the most efficient way to coordinate a registration desk. I don't believe I was the only one confused since I saw many people shifting in line. One meeting set up in this fashion may not mean it's a new trend, but is anyone else seeing this? For now, I will primarily stick to an alpha registration system by last name. There are vendor meetings that are sometimes set alphabetically by corporation and then individually by last name of registrant. Those are the only two systems I know, so if any of my peers think alphabetical according to first name works better, I would appreciate it if you would enlighten me.

In the meantime, let me get on my soapbox to give you a sample of the best way to create a name badge. I still see too many meetings with the type size too small. You can use a large, clean font for the first name and still allow plenty of room at the top or bottom for your company, association or event logo.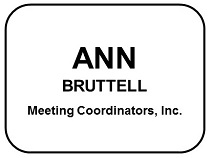 President
Meeting Coordinators, Inc.
In every great association or company there comes a time when a conference, seminar, sales meeting or special event must be arranged. Utilizing the services of Meeting Coordinators, Inc. will not burden your employees with countless overwhelming logistical tasks. Meeting Coordinators, Inc. has a staff of experts to create a professional event to exceed your every expectation.