Have Dreams Golf Classic -
Chasing the Dream!
Join Us for a Day on the Links
Monday, August 8, 2016
Itasca Country Club, 400 E. Orchard St., Itasca, IL
There's still time to register - click here!
---
Golf Classic (Scramble Format)
Registration: 10:30 a.m.
Lunch: 11:00 a.m.
Shotgun Start: Noon
Cocktails, Buffet Dinner
Silent Auction
Live Auction
---
Spend a fun day on the links while supporting Have Dreams at the Have Dreams Golf Classic! With several hole-in-one competitions and men's and women's longest drives, our golf classic has plenty of opportunities to win fantastic prizes!

Afterwards, wind down with cocktails and dinner at the beautiful Itasca clubhouse. During dinner, Maddie Halston (Have Dreams participant) and Meghan Farrell (past Have Dreams social buddy and program staff member) will talk about how their friendship blossomed when they met at Have Dreams as children.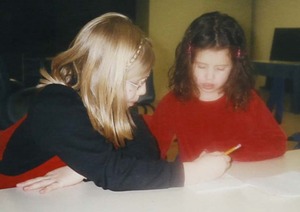 Meghan Farrell and Maddie Halston
After dinner, you can bid on numerous golf packages, as well as these wonderful items:

Silent Auction:
Muhammad Ali Signed Boxing Gloves

Blackhawks 2013 Stanley Cup Team Photo Autographed by Duncan Keith

Frank Thomas Autographed Photo

Ernie Els Signed Photo and Club Cover

WXRT Studio Tour and Lunch with Lin Brehmer
Live Auction:
Condominium in Ft. Myers, Florida

Four Chicago Cubs Tickets (Club Box Infield Seats, Row 9)

Jonathan

Toews Autographed Hockey Stick
---
Summer Fun!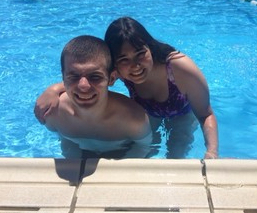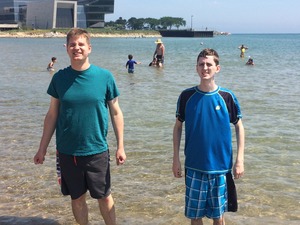 Have Dreams Life SCILS participants having fun at the pool and cooling off at the beach.
With its warmer temperatures and sunshine, summer brings fun activities that happen only at this time of year. Have Dreams' Life SCILS (Social, Communication, and Independent Living Skills) participants have been cooling off at the pool and the beach, and escaping the heat at the bowling alley and the movie theater.

Six Flags Great America:
Another option that families might enjoy is going to an amusement park like

Six Flags Great America

in Gurnee, Illinois. Six Flags offers an

Attraction Access Pass

for guests who are unable to wait in ride lines due to a disability, mobility impairments, or certain other qualifying impairments. The pass allows guests to access attractions through an alternate entrance without waiting in the regular queue. Access Pass guests will receive a ride reservation time comparable to the current wait time for the ride; they just don't have to wait in the line. The pass is valid for up to three riding companions. A doctor's note is needed to receive the pass; for more information, see the

Six Flags website

.

Josi's Frozen Yogurt Cafe:
Summertime is also the ideal time for cooling off with a frozen treat.

Josi's Frozen Yogurt Cafe

, located in the Six Corners area of Chicago, is an Autism Friendly Location, which means that Josi's "provides individuals with autism an opportunity to be active participants in their community" and that Josi's Cafe will "foster a safe and understanding environment." Every third Sunday of the month, Josi's hosts its No Apologies event, whereby families with special needs can be comfortable and enjoy themselves at Josi's Cafe before it opens to the public. Josi's owner, Barbara Murphy, thought of the idea when she was having a rough day with her son who has autism. She wished she had a place to take her son where she didn't have to apologize to people who might not understand his behavior. During the No Apologies event, Josi's turns the lights down and keeps the music low to help with sensory processing. For more information on Josi's and their No Apologies event, see their

website
or contact

josisyogurtcafe@yahoo.com

.
---

​Fall Programs - Registration Begins in August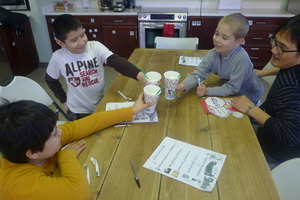 It may be the middle of summer, but now is the time to start thinking about fall programs, which will start on September 6 and run through December 12, 2016 (Have Dreams Academy runs August 29 through December 16). Have Dreams offers a number of programs that focus on developing social, communication, and independent living skills at every age and across the entire autism spectrum. See our

website

and email

info@havedreams.org

for more information on the following programs:
Pre-K, Youth and Teens:
Social Skills (elementary school age and up)

Wee Dream (18 months - 7 years old)

Tech Club (ages 8 - 22)

Teen & Young Adult Clubs

Independent Living Skills (pre-teens and teens)

Career Launch: Your First Job (simulated work experience program for high school students)
Adults (18 years and older):
Life SCILS - Social, Communication & Independent Living Skills (post-high school)

Have Dreams Academy (workforce training and career development)
---
Team Have Dreams:
Chicago 5K & Half-Marathon
Are you thinking of participating in
the
Chicago Half Marathon or 5K
on
September 25, 2016

?
Here are five awesome benefits of running for Team Have Dreams:
10% off your registration fee for the Half Marathon or 5K
Complimentary Pasta Party for you and a guest the week of the Chicago Marathon; includes pasta, salad, pizza, soda, and cake
Runner Training Bag filled with various items you can use such as: Energy Gels, Ice Packs, Sunscreen, Water Bottle, Socks, and more
Team Have Dreams Dry-Fit Shirt
Bi-monthly e-mails that contain important updates, training and fundraising advice, inspirational quotes and articles
---
Structured Teaching Trainings in August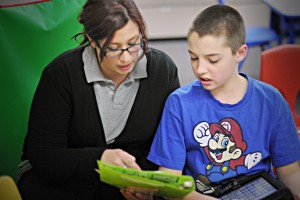 Attention, professionals, teachers and parents! Space is still available for the following trainings in August before school starts!
August 2 and 3 and August 9 and 10:
Basic Elements of Structured Teaching (BEST)


August 16 and 17:




Reading/Social Leisure/Ready2Learn
Visit our
website
to download a flyer and registration materials.
Questions? Contact Lydia Wissing at
lydiawissing@aol.com
or 847-685-0250, ext. 111.
---
Someone You Should Know:


Meet Members of Our Have Dreams Community
Genny, Have Dreams Life SCILS Participant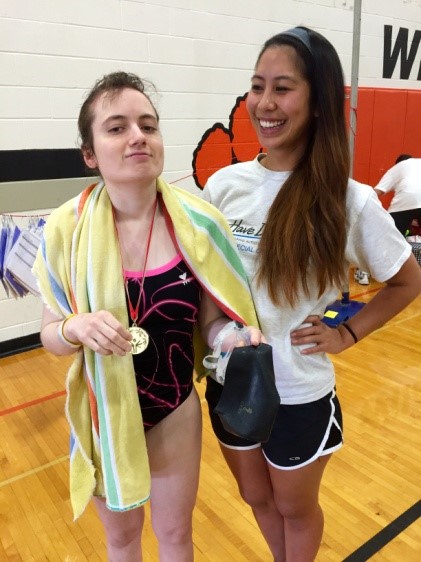 Genny (left) with her swim coach, Have Dreams Job Coach Desiree Garcia
Genny attends Have Dreams' Life SCILS program and has participated in Special Olympics aquatics competitions for several years. Have Dreams' Life SCILS (Social, Communication, and Independent Living Skills) is a post-high school program that allows individuals with Autism Spectrum Disorder to develop vocational skills and engage in health/fitness, social, and volunteer opportunities in the community. We caught up with Genny to ask her about her experiences.



Have Dreams:

When did you start going to Have Dreams?


Genny:

When I was nine years old.



Have Dreams:

What is your favorite thing about Have Dreams?
Genny:

Hanging out with my friends and working at the [Mini Man Monkey Brains] candy store.

Have Dreams: Tell us about your experience with Special Olympics aquatics competitions. Do you like to swim and compete?
Genny: I love to swim on Saturdays at Northwestern with Desiree.

Have Dreams: Tell us a little bit about yourself (family, pets, hobbies).


Genny:

Family: my mom, dad, and brother Danny. Pets: my dog named

Sam.

My favorite thing to do is travel with my family and get my nails done with my mom.

We also talked with Desiree Garcia, a Job Coach at Have Dreams, who coached Genny in her aquatics competitions this year.

Have Dreams: How long did Genny train this year for the Special Olympics?


Desiree:

Genny trained with me for 1.5 hours almost every Saturday from October to the end of the Spring session in May.



Have Dreams:

Which aquatics competitions did Genny participate in for Special Olympics?


Desiree:

Genny participated in the 2016 Area 18 Spring Games at Lake Forest College on March 19 and the 2016 Summer Games at Normal West Community High School on June 11 - 12. She swam the 50 meter backstroke and 400 meter freestyle at both competitions.



Have Dreams:

What is your favorite thing about Genny and helping to coach her?
Desiree: One of my favorite things about coaching Genny is that she's always looking for ways to improve her technique and form in the various strokes. She's also very independent when it comes to following her individualized practice schedule.
Before a race, Genny's parents said that she will watch videos of her earlier races. Her commitment and determination to improve certainly shows; this year, she won a gold medal in the 50 meter backstroke at regionals, and she received a bronze medal in the 50 meter backstroke and a gold in the 400 meter freestyle at the state competition in June. In the 15 years that Genny has competed in the Special Olympics with Have Dreams, she has won and impressive 25 gold, 8 silver, and 8 bronze medals. Keep on swimming, Genny!
Make a Donation:

Have Dreams is a 501(c)(3) organization. Your donation is tax deductible.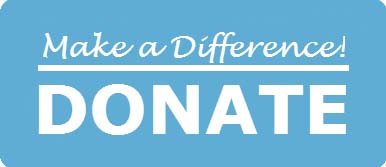 ---

>> Forward This Email to a Friend

>> Sign Up for Our Newsletters

Get social with us!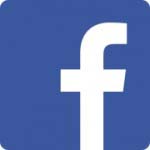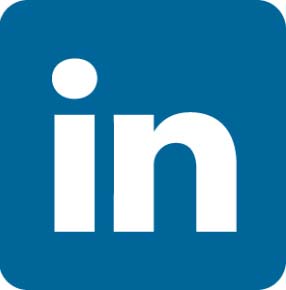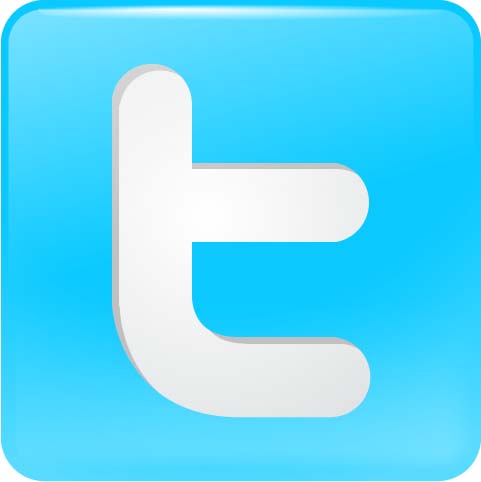 ---
In This Issue:

Have Dreams Golf Classic:
August 8, 2016

Summer Fun!

Fall Programs - Registration Begins in August

Team Have Dreams:
Chicago 5K or
Half-Marathon

Structured Teaching Trainings in August

Someone You Should Know:
Genny
---
Mission
Have Dreams aspires to help children, teens and young adults with autism improve their abilities to learn, function independently and socialize so that they may realize their full potential and develop into contributing members of their communities.
---
Have Dreams
515 Busse Hwy
Suite 150
Park Ridge, Illinois 60068
Phone: 847.685.0250
Fax: 847.685.0257

2020 Dempster
Evanston, IL 60202
Phone: 847.905.0702
Fax: 847.905.0684
---
Have Dreams Marketplace:

Select Have Dreams as your AmazonSmile preferred charity and a portion of your purchases will go to Have Dreams!
Shop Nice Laundry for socks by clicking on the link below and Have Dreams will receive 35% of your purchase!