National Children's Dental Health Month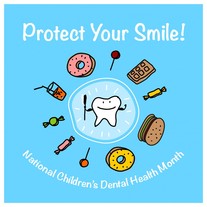 Each February, the American Dental Association sponsors National Children's Dental Health Month to raise awareness about the importance of oral health.
We couldn't agree more with this year's NCDHM campaign slogan:
"Brush your teeth with fluoride toothpaste and clean between your teeth for a healthy smile."
---

Hope B. won our fall Magnifications Contest. Congratulations Hope. Some of those images were very hard to guess!
Our In-office Winter Contest was a big hit!
Did you take a guess at how many mini marshmallows were in the jar?
The Answer: 282 Marshmallows!
The winners were Abigail B. and Adriana A.
They both guessed 285. (The closest answer wins.)
Congratulations girls!
---
Winter Contest - Will You Be the Lucky One?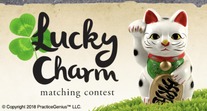 Oooh, this is a fun one! Enter the "Lucky Charm" Matching Contest on our Patient Rewards Hub. The contestant who gets the most correct matches wins 100 rewards points! Participants earn 20 points. Contest runs until March 17th. Good luck!
---
Patient of the Quarter
Congratulations to our patient, Caroline B.!
Caroline has been a patient since October 2010. She came in as a new patient and was placed in our Observation Program. She was not quite ready for any early intervention or treatment. We continued to watch the growth patterns of her permanent teeth. Caroline was ready to start comprehensive treatment in May 2015. She is currently in full braces. We are closing the spaces and coordinating her bite for a perfect smile and she is doing very well. We are sure she will be very excited to get her braces off. Fingers crossed it will be soon. Keep up the great work Caroline!
---
Smile Transformation
Wow, Julien's smile transformation was a big hit! He came to our office with a Class III underbite. We opened his bite with a special appliance to move his upper teeth over his lower teeth. He started upper and lower braces treatment in November 2015 and continued with excellent elastic wear. He got his braces off just before Christmas. He did a fantastic job of taking care of his appliances. What a great smile. Congratulations Julien!

---
Braces-Friendly Recipe
Quick and Tasty Chicken and Dumplings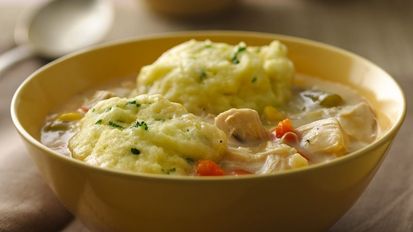 Ingredients:
1 ½ cups milk
1 cup frozen green peas and carrots Save $
1 cup cut-up cooked chicken
1 can (10 3/4 ounces) condensed creamy chicken mushroom soup Save $
1 cup Original Bisquick™ mix Save $
1/3 cup milk Save $
Paprika, if desired Save $
Directions:
Heat 1 1/2 cups milk, the peas and carrots, chicken and soup to boiling in 3-quart saucepan, stirring frequently.
Stir Bisquick mix and 1/3 cup milk until soft dough forms. Drop dough by 8 spoonful onto chicken mixture (do not drop directly into liquid). Sprinkle with paprika.
Cook uncovered over low heat 10 minutes. Cover and cook 10 minutes longer.
If you have a braces-friendly recipe please share it with us and we will include it with our next newsletter!
---
It's Snack Time!
Hey parents! Ever wonder what foods to pack for your braces-wearing student? We've compiled a list of our favorites along with reminders for foods to avoid.
Here are some great foods to eat with braces:
Dairy – yogurt, pudding, soft cheeses
Steamed veggies or caprese on a toothpick
Soft fruits – melons, grapes, oranges, kiwi, strawberries, blueberries
Non-tough meats – lunch meats, meatballs, soft-cooked meats like chicken
Seafood – tuna, salmon, fish without bones, etc
Light crackers or cookies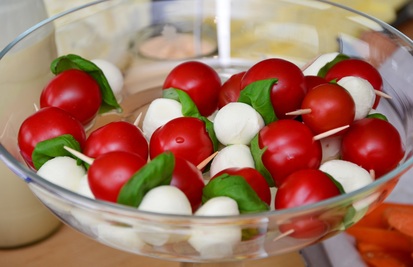 Foods to never pack for lunch while your child wears braces:
Nuts
Popcorn
Corn chips
Hard pretzels
Chewy, hard crusts (like pizza crust)
Very sticky or crunchy peanut butter
Hard or sticky candy (such as gummy bears, caramel, Skittles, Tootsie Rolls, taffy, etc.)
If you have any questions about foods to eat (or not to eat) with braces, please ask a member of our team. We are happy to help!
---
Stay In the Game: Wear a Mouthguard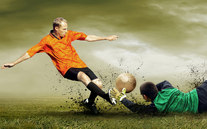 Just as helmets, shoulder pads, and knee pads are worn to protect against sports-related injuries, mouth guards are equally important as protective gear. Mouth guards help prevent injury to the oral cavity, especially to the teeth, lips, cheeks, and tongue. Even athletes who wear helmets or face shields—such as football, hockey, and lacrosse players—should wear mouth guards, since they also protect against head-and-neck injuries by helping to cushion blows that otherwise could result in a concussion or worse.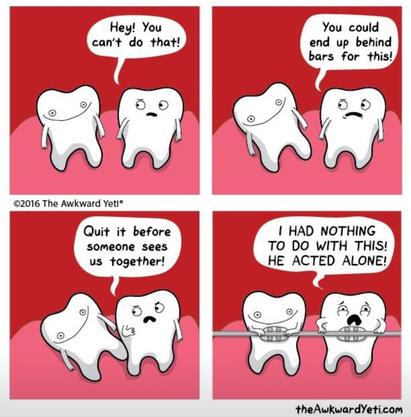 Earn Rewards Points by Reviewing us Online!

T
hat's right!
We are asking our loyal patients and/or parents to write a review on our Yelp page and as a special thanks, we will add 50 points to use towards great prizes on your Rewards card.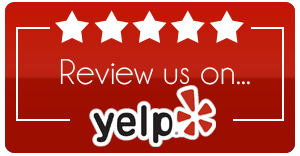 ---
Stay tuned for our new and improved website launching Spring 2018.
We can't wait!
Keep Smiling!
The Team at Southeast Orthodontics