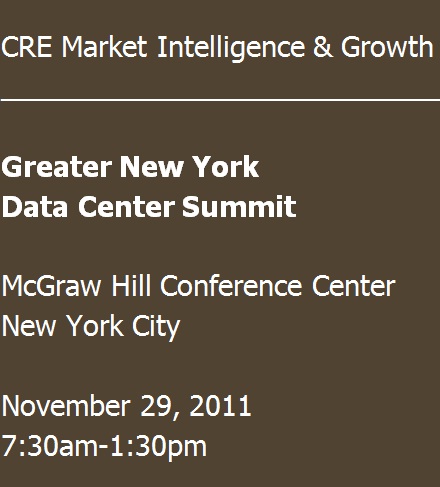 Sponsors & Exhibitors: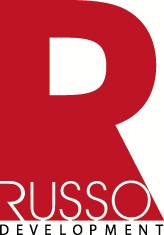 Media & Information Partners: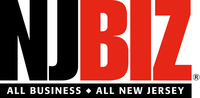 Tri-State Data Center Real Estate & Infrastructure Executives to Convene for Information & Networking Summit

Regional Acquisitions Suggest New Wave of Buying, Selling and Repositioning of Existing Assets -- Learn More on November 29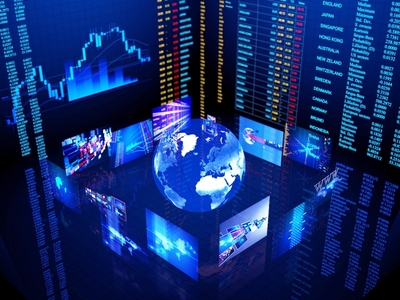 In 2011, there have been two significant data center acquisitions in the Tri-State. IO acquired a former New York Times printing plant in Edison, NJ with plans to reposition the asset for modular data centers. Additionally, Sabey Data Center Properties acquired the Verizon central office building in Lower Manhattan with plans to reposition to historic phone building to Integrate.Manhattan, a state-of-the art data center.
Both acquisitions highlight significant changes as data infrastructure becomes increasingly vital for all aspects of consumer and business communications. These acquisitions highlight the potential for significant growth in data center investment in the Tri-State, which will be the focus of the inaugural Greater New York Data Center Summit on November 29.
---
More about this event: The IO and Sabey acquisitions in Edison, NJ and Lower Manhattan, respectively, could be the beginning of a new wave of traditional data center owners' investments in undperforming assets. Additionally, owners of other property types (office, industrial, retail) may consider data center exposure as consumer and business demands for quality and reliable data storage will increase in the coming years.



Key Point: With modifications to existing buildings that include technology upgrades, new data centers could fill the vacant space that has lingered since the start of the recession in late 2007.
---
The Greater New York Data Center Summit is a timely event for this region and the commercial real estate and technology executives who work in this space, and those who want to learn more about the burgeoning opportunities.
Agenda Coverage:
• What are the unique types of debt capital available for data center investment, development and repositioning of existing assets?
• Who are the most active equity players and what are their return requirements?
• What are the unique data center demands of the region's financial firms in today's environment?
• How is the demand for data center and storage capacity, driven by consumer and business patterns likely to change in the next 5-10 years?

Additional Agenda Coverage:
• How can commercial real estate executives and data center owners work more effectively with end-users?
• Following recent development and construction, is the Tri-State's data center supply adequately meeting demand?
• Where is new development and repositioning of existing assets likely to occur in the next 5 years: New Jersey or New York City?
• Why are investors and developers now considering Manhattan for new data centers?
• What are the unique management and operations requirements of data centers?
• Analysis and review of Greater New York data center capitalization rates and market fundamentals
• Investment, Development and Financing Outlook for 2012

Greater New York Data Center Summit
Recent Speaker Additions:

Mark Thorsheim
Partner & Managing Director
DH Capital

Robert Pistilli
Vice President
Halyard Capital

Paul Himes
President and Chief Executive Officer
Himes Associates, Ltd.
Mark Thorsheim, Partner & Managing Director, DH Capital
Mark Thorsheim is a Partner and Managing Director of DH Capital, LLC. Mark joined DH Capital shortly after the firm was founded in 2001. He has been a banker for over 20 years, working exclusively with companies in the Internet Infrastructure and Cable & Telecommunications sectors. In addition to executing numerous M&A transactions at DH Capital, Mark has completed debt and equity placements for emerging companies in the Internet Infrastructure sector. Prior to DH Capital, Mark was a banker with Waller Capital, Credit Lyonnais and PNC. He expanded Waller Capital's cable M&A practice into telecom including the $202 million sale of Centennial's southwest wireless properties to Western Wireless along with advisory assignments in the CLEC sector. At Credit Lyonnais, Mark structured and arranged billions of dollars of financing for cable television operators, competitive telecom companies and fiber network projects. He was a member of PNC's banking team that was instrumental in developing the senior debt market for wireless carriers building out their networks.
---
Robert Pistilli, Vice President, Halyard Capital
Mr. Pistilli joined Halyard as an Associate in 2009. Prior to joining Halyard, he was an Associate at Hampshire Equity Partners. Mr. Pistilli began his career at CIBC World Markets in the Mergers & Acquisitions Investment Banking Group where he assisted in executing numerous public and private transactions across various industries. Mr. Pistilli received an M.B.A. from The Wharton School and a B.S., summa cum laude, from Cornell University.
---
Paul Himes, President and Chief Executive Officer, Himes Associates, Ltd.
Mr. Paul E. Himes is the founder of Himes Associates, Ltd; an Owner's Representative firm that provides national Program Management, Project Management, Project Consulting, and Relocation Management services with core competencies in Mission Critical. By working strictly from an owner's advocate position, Mr. Himes has successfully guided the firm in the management of over $4 billion worth of project work. His executive level leadership is best exemplified by his involvement in negotiating contracts, providing claims management and quality control, and ensuring that earned value management is achieved on every project.
NETWORKING OPPORTUNITY: 200+ senior-level commercial real estate executives and technology service providers from around the nation and Tri-State area are expected to attend the Greater New York Data Center Summit.

* AHA Consulting Engineers
* AMJ McCarthy Group, LLC
* ARI Products/Tate Access Floors
* Atlantic Metro Communications
* CBRE
* Colliers International
* CRB Engineers & Builders
* DH Capital
* Digital Realty Trust
* Faithful+Gould
* Grubb & Ellis Company
* Halyard Capital
* HFF
* HIGHLAND ASSOCIATES
* Himes Associates, Ltd.
* Horrigan Development
* Integrated Design Group, Inc.
* IO
* Jones Lang LaSalle Americas, Inc.
* Mintz, Levin, Cohn, Ferris, Glovsky and Popeo, P.C.
* Mission Critical Magazine
* Mount Kellett
* NewOak Capital
* NJBIZ.com
* RBC Capital Markets
* Real Estate Education Center
* Rockefeller Group Technology Solutions, Inc. (RGTS)
* Russo Development
* Sabey Data Center Properties
* Scholes Electric & Communications
* Sentinel Data Centers
* Steamfitters Local 475
* Telx
* The LeFrak Organization
* Visconsi Companies, Ltd.