Click to view this email in a browser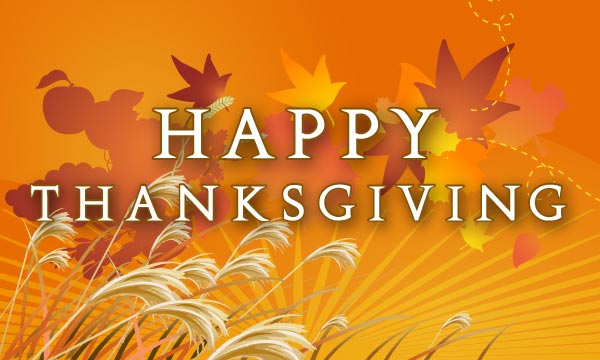 From the Federation of Catholic Schools
in the Northeast Deanery
The principals, pastors, teachers, students and families of our eight Catholic elementary schools in the Northeast Deanery wish you and yours a Happy Thanksgiving. Let us all give thanks for the many blessings God has given us.
Students Feed the Hungry this Thanksgiving
As schools Alive in Christ, we live out Jesus' gospel message in many ways. Every Catholic school offers some opportunity for students and families to help feed the hungry. Here are some recent examples:
At Sacred Heart, 4th and 5th grade students completed their month long

Cans for Christ

project. They have been working to buy food items with their own money, not from their parents. Lots of leaves were raked and basements cleaned through their efforts. The goal was to bring in 316 food items, one from each student for each of the four weeks. The students far exceeded this goal with 680 food items. The students and food were blessed by Msgr. Mark Ullrich before it was delivered to T.E.A.M., the Emergency Assistance Ministry serving North County.
On the last Friday of each month, students at St. Rose Philippine Duchesne School donate canned goods to help stock the St. Vincent De Paul food pantry at their parish. Each classroom also takes turns planning school liturgies, and on the day of their assigned Mass students from that class bring food items to be presented during the offertory.
These are just a few examples of many ways that students in our Catholic schools learn to give, and to care for their communities, just as Jesus taught us.
Save the Date!
Catholic Schools Week Open House
- all eight Catholic Elementary schools in the Northeast Deanery will be open from
1-3pm on Sunday, January 29, 2012
(some schools will be open extended hours that day). Please invite your friends, family and neighbors to come and visit our schools for the afternoon, to see for themselves that we are Alive in Christ!
Click here for a map showing locations for all eight of our schools.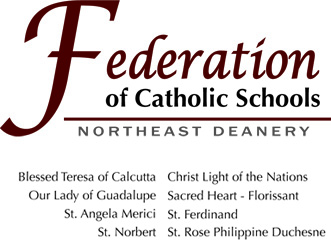 www.FederationofCatholicSchools.org
---
If you no longer wish to receive these emails, please reply to this message with "Unsubscribe" in the subject line or simply click on the following link: Unsubscribe
---
Federation of Catholic Schools in the Northeast Deanery
2650 Parker Rd
Florissant, Missouri 63033
US


Read the VerticalResponse marketing policy.