May 2013
The CONNECTION
Greetings from Pastor Brandon & Abbe Ball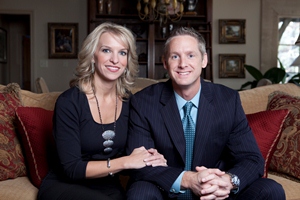 Spring is in full-bloom and change is in the air. As you read this I am finalizing the lease to our new home and
the staff is actively preparing for the move to our next worship facility. As we announced last month, we are not only moving, but we are updating our name. Once we leave this building, our church will become The Life Church.
Change is good and exciting. Everything that is alive and well experiences growth and change. Our church is thriving and the move to the new facility will bring us closer together as family and as worshipers.

We continue to see God's amazing provision. As we prepare to move from this place to our new home, I encourage you to stay connected. God honors and blesses the faithful.
Great days are ahead for our church!

It is a wonderful time to be alive and serving God. We are believing God for great increase to come to you and your family in every regard!
Jeremiah 29:11(Message Translation)
I know what I'm doing. I have it all planned out—plans to take care of you, not abandon you, plans to give you the future you hope for.
.
---
ANNOUNCEMENTS
---
Next Step - May Classes
On

May 5

and 12, we will offer our New Members Class called "Next Step." This class will be offered on these two Sunday mornings starting at 9:15. Come early to register and have coffee. The class will last about thirty minutes and both classes are required for membership. Class will meet in the conference room with entry from the main hallway to the sanctuary. Sign up at the Information Center if you plan to attend.

The Essentials, a two week format of teaching basic doctrines from the Bible, will be taught May 19 and 24. These classes focus on the basic elements of faith and living a victorious Christian life. These classes are not just for new believers but for anyone who wants to grow in their knowledge of the Word.
Childcare is provided for these classes. Please come early to get your children settled before class.
back to top
---
Women's "Oasis" and
Men's "300" Meetings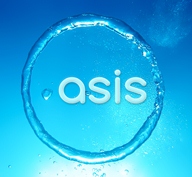 The women meet on the first Saturday of each odd month with the next meeting on May 4. This will be a great time of fellowship and getting to know one another. Women are such an important part of our lives and play a huge role in the future of our families and our church. You will be refreshed and renewed as you partake of the Word and enjoy some time with other ladies. No children please and no child care provided. The doors will open at 9:30 for coffee and fellowship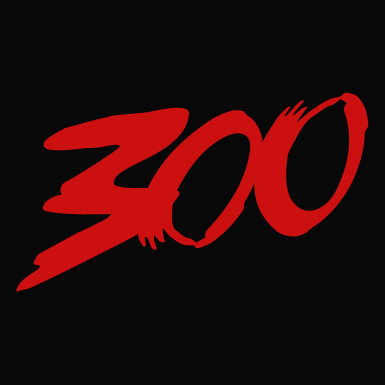 The m
en
of the church meet every other month on the first Saturday morning at 9:30. On
June 1, the men
will gather for fellowship and some coffee and doughnuts, then receive a Word from the Lord to ignite us to become the leaders that God intends us to be. Iron
sharpens iron, so make plans to b
e here and be sharpened! All men 17 and older are encouraged to attend.
Photos from March Ladies Oasis.
These ladies had a great time!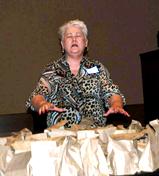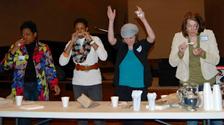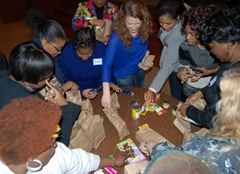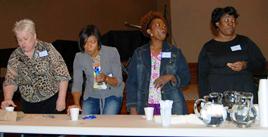 back to top
---
Visitor Reception May 26
The last Sunday of each month we will have a Visitor Reception for those who have visited for the first time during the given month. On May 26, we will meet and
greet those who visited during the month of May. If you are a member and bring a guest in May, be sure they know that they are invited to a special reception following the morning service on
May 26
.
back to top
---
Preschool & Children's Church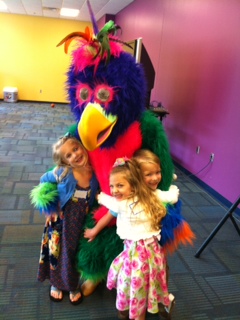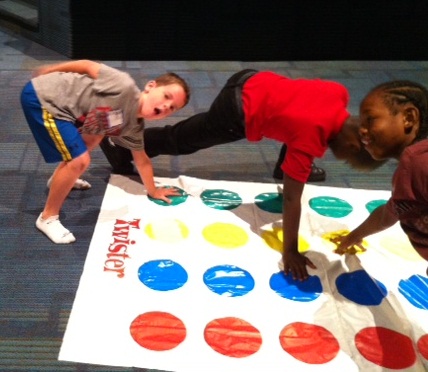 May Theme: I Belong to God
Monthly Scripture: Philippians 1:6 "I will praise You as long as I live and in Your Name I will lift up my hands."
Monthly Confession: "I ponder the path of my feet and all my ways are established!"
Call the Hotline each week @ 815-6826 to get your Fun Quiz Question
!
May 5
- Big Bucks Sunday - Bring your Big bucks to buy somethin
g in the store!
May 12
- "Can Do Sunday!"
Bring canned goods for the Food Pantry and earn Big Bucks!
back to top
---
Wiggle Waggle Wednesdays!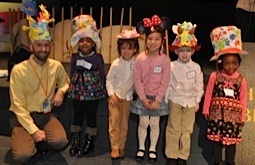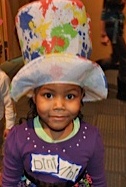 Just for
Pr
e-schoolers in K-4 & 5. Join us in the 3 Year Olds Nursery
Room o
n Wednes
day nights for fun and games while the adults are in Big Church. Each week has a
special theme, crafts, and games for the
Preschoolers.
back to top
---
College & Career Fellowship
-
May the Fourth Be With
You


On Saturday, May 4, the grou

p will meet and party at AirWalk on Hwy 280. AirWalk is a huge extreme trampoline arena and there is much fun to be enjoyed. If you are between 18 and thirty-something, join Luke Airwalker and your friends for an evening of AirWalk entertainment. For added fun, dress up as your favorite Star Wars character. Prize awarded to the best costume!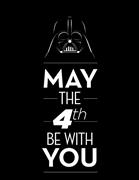 The event is planned for 6:00 p.m. We have to purchase our time slot and there are limits on how many can jump per hour, so sign up at the Information Center or Facebook David Porter your intent to attend by April 28. Everyone will have to pay in advance. Cost is $12 for one hour, paid by credit card over the phone 205.637.3347 or pay in person. Everyone must sign a waiver, either online www.airwalk.us or available at the Information Center. The arena is behind Edwards Chevrolet on Hwy 280, across from Cowboys @Lee Branch. This promises to be a great evening of fun and challenge, so get ready. May the Fourth Be With You!
back to top
---
HEbrews

Coffee Bar
Co
me by the HEbrews Coffee Bar and see what's new. Now serving cheese grits and sausage on Sunday mornings!
We can always
use more happy servers. This is a great place to serve God and your church family and make new friends. See Abby Oney to sign-up.
"Like" us on our

HEbrews

Facebook page for weekly updates.
back to top
---
Computer Operators Needed for Sanctuary Graphics
The Music Ministry is in need of a few computer operators for sanctuary graphics. Duties include projecting announcements, typing lyrics and projecting them onto the screen during worship. Volunteers will be trained, but basic computer skills are vital and an interest in music is helpful. If you are interested in becoming a part of this rewarding ministry, please contact Richard Massey
or David Sauger at the church 833-8500 Monday-Thursday.
back to top
---
Worship and Music Ministry
We are looking to expand our Rhythm Section. If you are interested in being a part of this rewarding ministry, and have experience playing in a rhythm section, please contact David Sauger, Mon-Thur during office hours to set up an audition.
back to top
---
Feed the Hungry Outreach
Our Feed the Hungry Outreach serves meals to the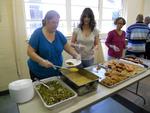 hungry
on the third Saturday of each month.
We need volunteers to provide the food and/or serve the people from 12 noon until 2:00 p.m.
We will serve next on May 18. To get involved, please sign up at the Information Center in the church Atrium.



back to top
---
Food Network
The Food Network Ministry at Word of Life has two branches - Good Samaritans and Hospitality. The Good Samaritans prepare a meal for active church members in the event of the death of an immediate family member (immediate is defined as the spouse, parent, or child of an active member). The meal is usually prepared to serve the family at the home of the church member following the funeral.
The Hospitality Ministry is called on for special events or guest ministry events here at the church. Volunteers help with event set-up, food preparation, serving, and clean-up. If you would like to be part of either of these ministries, your help is welcomed. Please complete a volunteer form at the Information Center and someone will contact you.


back to top
---
Housekeeping Volunteers Needed

Do you have an afternoon or a couple of hours a week that you would be willing to sow into helping with Housekeeping here at the church? We have immediate openings for cheerful, joyous volunteers who are willing to help in this "behind the scenes" area of ministry. Requirements? A willing heart, a great attitude, and faith that God will reward your work and labor of love. Sign up at the Information Center.

back to top
---
Church Calendar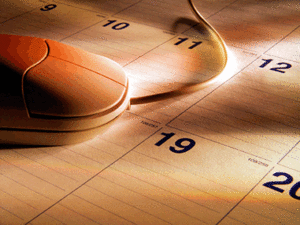 Don't forget that you can view the Church Calendar here. This can prove to be helpful when planning social events that will involve multiple church members. A quick look at the church calendar will help avoid conflicts with multiple events scheduled for the same day.



back to top
---
Change of Address, Phone, Email
If you have recently made a change to your address, home/work/cell phone number, or email address, please inform the church office via Email. It is also necessary to put the correct information on your offering envelopes, which are sent to our accounting firm. The accounting firm must have your correct information in order to issue your 1097 Contribution Form at the end of the year.



back to top
Forward this message to a friend