Coming Up:
October 30 3:00pm
Boychoir of 1000!
Verizon Hall
Kimmel Center
Philadelphia, PA

December 11
Holiday Concert (KSB)
Wllm. Penn Charter School
Philadelphia, PA

December 18
Holiday Concert (PG)
Pres. Church in
Chestnut Hill
Philadelphia, PA

December 19
Concert (KSB)
with Singing City
Church of the Holy Trinity
Rittenhouse Square
Philadelphia, PA

January 22, 2012
Raffle to Riche$
Details coming soon!
---
To learn more about our choirs and our upcoming performances, visit us on the web:
Keystone State Boychoir

Pennsylvania Girlchoir
---

Boychoir of 1000!
The excitement is building for Boychoir of 1000! on October 30. Boychoir singers from all over the tri-state area are coming together to participate in this historic celebration. Rehearsals have been taking place and the music is taking shape for the newly commissioned Gabriel's Gospel Trumpet by renowned composer, Rollo Dilworth. The piece was commissioned by Keystone State Boychoir alumni in honor of the choir's 10th Anniversary and will be conducted by the composer at the B1K! Concert.

Keystone State Boychoir's Associate Music Director Steve Fischer commented, "It's been amazing to see this event coming together. Boys who love to sing, and those who love the sound of a boychoir definitely do not want to miss this one-time-only performance - especially the finale of 1000 singing boys. As the boys would say, it's going to be awesome!"

Keystone State Boychoir will be joined by Maryland State Boychoir, Newark Boys Chorus, New York Boychoir, Philadelphia Boys Choir & Chorale, Dagilelis, our international guest boychoir from Lithuania as well as other choirs of boys and men, including The Haverford School "Notables" and the Rutgers University Glee Club. The finale of 1,000 boys includes singers from the American Boychoir, Archdiocesan Boychoir of Philadelphia, Bryn Mawr Presbyterian Church Boychoir, Chestnut Hill Academy, Roman Catholic High School, Singing City Children's Chorus, and many more. To register a singer to participate in B1K!, visit our Finale Singers Registration Page.
Boychoir of 1000!

October 30, 2011
3:00pm
Verizon Hall
Kimmel Center for the Performing Arts, Philadelphia
Tickets Available Online
---
Pennsylvania Girlchoir to Perform
at Philadelphia Museum of Art
The Motet Choir of the Pennsylvania Girlchoir, conducted by Vincent Metallo will be featured in a series of performances at the Philadelphia Museum of Art December 10th and 11th. Celebrate the holidays with the choir as they carol through the Museum's galleries! The choir will sing seasonal European and American tunes as they loop throughout the Museum's first and second floor galleries, starting in the Arms and Armor collection. Each performance is approximately 40 minutes and is free (with Museum admission)! Join them for a few songs or stay for the entire journey.

Caroling Through the Galleries
December 10, 11
Performances at 1:00pm, 2:00pm and 3:30pm each day
Philadelphia Museum of Art
Philadelphia, PA
More Information
---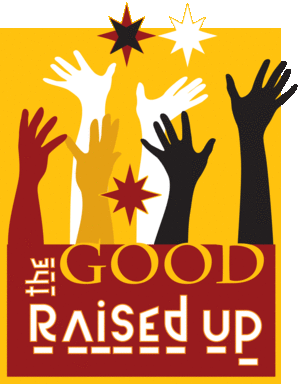 The Good Raised Up
A Story of Community, Integrity
and the Road to Freedom
Presented by PNC Arts Alive
Commonwealth Youthchoirs has commissioned two acclaimed Philadelphia artists, storyteller Charlotte Blake-Alston and jazz violinist John Blake, Jr., to create an original work of "sung story" recounting a fateful night when a community came together to conceal escaped slaves from a search party seeking to return "fugitives" to slavery. The Johnson House Historic Site is Philadelphia's only accessible, intact stop on the Underground Railroad, and was home to generations of Quaker abolitionists. Charlotte Blake-Alston has conducted research and developed the story's text, and John Blake, Jr. has set the text to music to be sung by Keystone State Boychoir and Pennsylvania Girlchoir, along with young singers from Commonwealth Youthchoirs' choral education program at the John Wister School in Germantown, Find Your Instrument! (FYI!). The commissioned work will premiere at a free festival weekend at the Johnson House in Northwest Philadelphia on March 3rd and 4th, 2012.

On September 27th a select group of singers from Pennsylvania Girlchoir together with staff from Commonwealth Youthchoirs and collaborators Charlotte Blake-Alston and John Blake, Jr. met at the Johnson House to read through the newly written work and to begin to plan how the piece will be performed in this unique space.


One of the singers from Pennsylvania Girlchoir who participated in the workshop commented, "This piece of music is so very necessary to our history as a country and to the history of Germantown. It caputures the tension of the time, the fierce debate over slavery and the constant strength of spirit of the people of the Underground Railroad and communicates it to the listener in beautiful melodies that stay in the ear and heart. It was an amazing experience for me [to participate in the workshop] - each time we ran through the music the entire house seemed to absorb and radiate our sound all at once. As we sang, we connected with the house and the message of The Good Raised Up even more."

Follow the developments of this exciting and innovative project at: www.thegoodraisedup.org