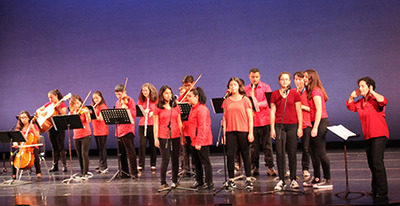 Join Community Music Center students and community members for a festive holiday concert with traditional Christmas and year-end songs from Mexico, Spain, and Latin America! The event will include include sing-alongs, dance music, refreshments, and a Mexican piñata.
The December Fiesta
will feature members from Community Music Center's Older Adult Choirs, Mission District Young Musicians Program and Cuban Salsa Ensemble, joined by young musicians from the
Music Mission San Francisco
program.
Friday, December 9 at 7:00pm at
Community Music Center
Saturday, December 10 at 1:00pm at Mission Cultural Center
Event page