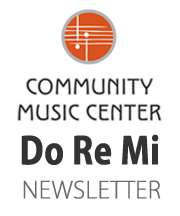 A P R I L 2 0 1 4
Monthly musical news from CMC!
Titles link to full articles - scroll down for article previews.
---
CMC to Host a Summit of Older Adult Choirs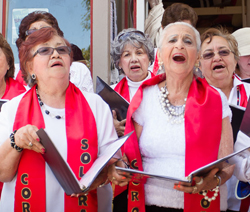 On Friday, May 9 at 1:00pm, CMC and the Community of Voices choir program will present their first ever Summit of Older Adult Choirs at CMC's Mission District Branch Concert Hall. The summit will feature a performance of four choirs – nearly 100 older adults – joining their voices together as a group for the first time. The concert will be recorded and available for purchase at a later date. The Summit of Older Adult Choirs is directed by Martha Rodriguez-Salazar and accompanied by Jennifer Peringer. It is free and open to the public!

View event page online
Read press release
---
Announcing Three Summer Music Camps at CMC
By popular demand, CMC is now offering three summer music camps during the month of June!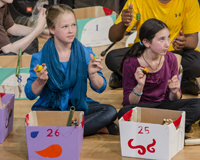 Kids ¡Bomba! Camp
Afro-Caribbean Rhythms, Dance and Song
June 9 – 13, 9am – 12 noon, Ages 7 – 11, Tuition: $190
Camp CMC
An Ensemble Camp for Young Musicians
June 16 – 20, 9am – 3pm, Ages 9 – 14, Tuition $345
CMC's Musical Discovery Camp
Playing Together: Sounds, Rhythms and Songs
June 23 – 27, 9am – 3pm, Ages 8-12, Tuition $345


Register by May 31.
Financial aid is available.
---
CMC Partners with
Equity Community Builders to Develop Expanded Mission Campus: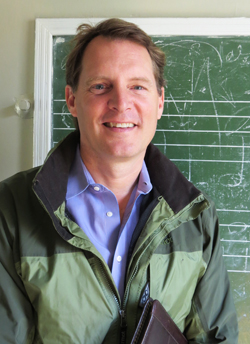 Exciting – and busy – times are ahead for CMC! For those of you who haven't heard the good news, Community Music Center has purchased the Victorian house next door to our Mission District Branch on Capp Street.
There is a lot of work to do between now and the day we open the doors of our new Mission Campus and we are happy to announce that we have a great team assembled to help us. A key component of this team is our project manager, Equity Community Builders. Read our interview with Project Manager Ted Lieser.
---
Congratulations to Faculty Enrichment Grantees
CMC Faculty Enrichment Grants are supported by
the
Wallace Alexander Gerbode Foundation and
provide up to $750 to support faculty career development.

Read about this year's winners!
Project Updates from Former Grantees


Irene Chagall,
CMC's Music for Children teacher, writes about presenting her documentary, "Let's Get the Rhythm" in London.
Read article
.
Piano faculty member
Allison Lovejoy'
s cabaret rock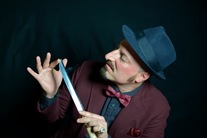 opera, "The Seven Deadly Pleasures," was first funded by CMC Faculty Enrichment Grant, is now playing at the ACT Costume Shop!
Read article
.