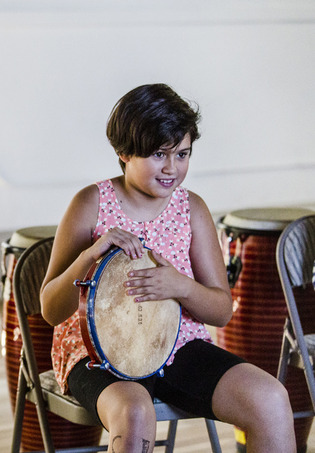 Camp CMC: June 13 – 17

"Many campers come back year after year to share the joy of making music together at Camp CMC. Students should have two years of experience on their instrument(s) and be ready to explore lots of new and different styles."

- Katie Wreede, Director of Camp CMC

CMC's Musical Discovery Camp: June 20 – 24

"CMC's Musical Discovery Camp is one of my favorite projects of the year because of the excellent faculty I get to collaborate with, the wonderfully creative and fun curriculum we have put together, and the great campus facilities and overall good vibes at CMC's Mission campus!"

- Hector Lugo, Musical Discovery Camp Director

CMC Chamber Camp: July 25

–

29

"I loved the fact that groups were enjoying their pieces and playing with each other so much that they were requesting even more time to work!"

- Poppy Dorsam, Director of CMC's Chamber Music Camp

Read more, and sign up for camp!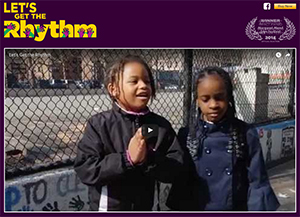 CMC
Music for Children
teacher Irene Chagall's documentary about hand clapping games,
"Let's Get the Rhythm,"
will be screened in celebration of National Dance Week, in an event sponsored by the San Francisco Dance Film Festival and the San Francisco Public Library, on April 28. Following the film, some students from CMC's Music for Children class will assist Chagall in demonstrating a hand clapping game she collected in Turkey, where the film screened in the 18th Flying Broom Film Festival. People of all ages are welcome to this free screening - come one, come all!
Thursday, April 28 from 5:30-7:30pm
Koret Auditorium, San Francisco Public Library (Main Branch)