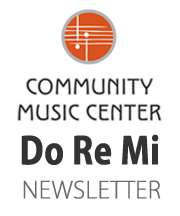 J A N U A R Y 2 0 1 6
Monthly musical news from CMC!
In this Issue
• In the Spotlight: Student Testimonial
• Faculty Profile: Elyse Weakley
• History of Giving: Frank A. Campini Foundation

In the Spotlight: Student Testimonial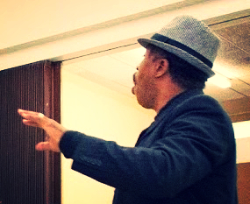 "I think it was his insistence to find out what I wanted to achieve with these lessons. He insisted on scales and music theory but was also trying to tailor to my specific need. He was kind to show me his style of New Orleans, swing and blues. Maestro knows all of the history and is patient in sharing it."
- Student of Maestro Curtis
Along with his Piano and Voice lessons, Maestro directs the Western Addition and Bayview Older Adult Choirs that will be performing later this month at CMC's
Summit of Older Adult Choirs
.

---
Faculty Profile: Elyse Weakley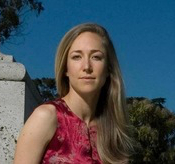 In addition to being musically talented and dedicated to our community, the faculty at CMC are an ambitious group of individuals. We sat down with piano instructor Elyse Weakley to learn more about her
Strike a Chord iPad app
that teaches people of all ages music theory in an understandable and accessible way. Having spent years teaching children using the traditional method books, Elyse was eager to develop a system that wasn't punishing to both the student and the teacher. Before exploring the possibilities of using digital technology, she experimented with the idea of using games to teach children in order to focus their attention. Finding it to be a transformative and effective method, she went on to create her Strike a Chord app in 2014. The design is universally accessible for an individual's personal use or as a tool in the classroom. The app currently features three lessons and that number will build to 27 in the ne

xt phase of development. On January 10th for
CMC Sundays
, Elyse will be giving a Piano Demo Class as well as a Piano Improvisation Workshop. Come by to learn more and see her methods in action!
---
History of Giving: Frank A. Campini Foundation

Thanks to CMC's dedication and commitment to its mission, as well as our long-standing reputation for responsible fiscal management and focused programs, the philanthropic community has consistently renewed annual support for CMC. The Frank A. Campini Foundation, a perfect example of this, awarded its first gift to CMC in 1969 for $100. Over the years, the gift increased and zeros were added, eventually reaching $10,000 in 1990. The awards have remained at this level to the current year, providing the vital funding that enables CMC to support of our young students through scholarships, free programs, and other tuition assistance. Recently, CMC Board Member, Cathy Kalin, reached out to thank the Campini Foundation and spoke with Paul J. Ruby, a director. According to Mr. Ruby, Frank A. Campini loved and supported music. He started his foundation in 1960, and it became fully funded in 1986. His connection to Community Music Center came through his friendship with the Roos family. Leslie Roos was drawn to Community Music Center and served on its Board until 1968, when he died. His wife, Dr. Jane Roos LeRoux, took his place on the Board and still serves on the CMC Advisory Council. Mr. Ruby said of Mr. Campini, "We just continue to support organizations that we know Mr. Campini was fond of." CMC is deeply grateful for 47 years of support from the Frank A. Campini Foundation that has positively impacted the lives of thousands.
---
---
---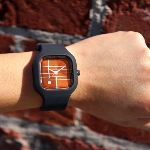 Wear your CMC pride and never be late to a lesson again! Even more,
Modify Watches
will donate a portion of each watch face sold back to CMC.
Special 25% until 1/17/16 off with code: NEWYEAR
---
---
Together in Song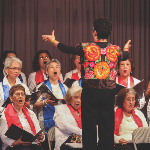 A Summit of Older Adult Choirs
Herbst Theatre
Free & Open to the Public
---
Faculty Partnership Grantee Concert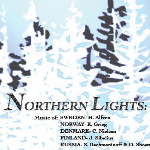 On February 21, Northern Lights will feature Nordic and Russian Composers presented by CMC faculty: Nicole Lumetta, Shirley Wong-Frentzel, Loretta Taylor, and Betty Wong.
---

Celebrating the people, classes, performances, and experiences that make CMC unique. What's your reason? It's doesn't just have to be one - we hope you'll share yours with us! #95reasons
---

The Community Music Center makes high quality music accessible to all people, regardless of financial means.
---