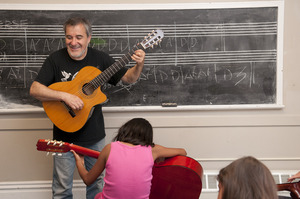 Kids, make music and new pals at CMC's Mission District Branch this summer. Sign up by next Friday, May 20!


Camp CMC:
June 13 – 17, 2016
For kids 9-14 years old with 2+ years of musical study
CMC's Musical Discovery Camp:
June 20 – 24, 2016
For kids 8-12 years old (previous musical study is welcome, but not required)
CMC Chamber Camp:
July 25 – 29, 2016
For kids 12-18 years old with 3+ years of musical study
Read more, and sign up for camp!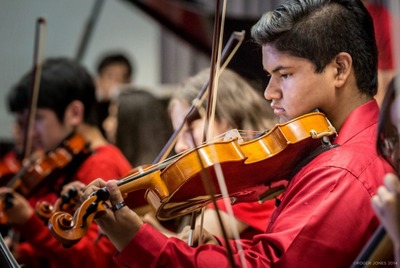 On Saturday, June 4, CMC's Mission District Young Musicians Program (MDYMP) and Cuicacalli - Ballet Folklorico Mexicano, will represent the vibrant performing arts community of the Mission District at the San Francisco International Arts Festival. El Corazón de la Misión (Heart of the Mission) is the Festival's inaugural Family Program. Specifically designed to appeal to families, the event will be engaging afternoon where children of all ages will learn about music and dance and have opportunities for participation.
Saturday, June 4 at 2:00pm; Cowell Theater at Fort Mason
CMC's Martha Rodríguez-Salazar a featured panelist in "Classical Music at the Cultural Crossroads"

A panel of musicians and composers ask, "How can we redefine 'classical' music to reflect the diversity that it encompasses?"
Friday, May 20 at 5:30pm
Cowell Theater at Fort Mason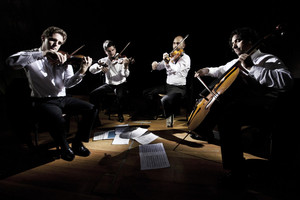 By Anh Lê
Italy's Quartetto di Cremona gave a superb concert at Community Music Center on April 15, as part of the free
"Concert with Conversation Series"
sponsored by San Francisco Performances. [...] The musicians played the pieces so beautifully, imbuing them with lush and lyrical sound and their own unique interpretation of the music.
Read full article
, and learn about the performers' instruments dating as far back as 1680!