---
June 2015 Newsletter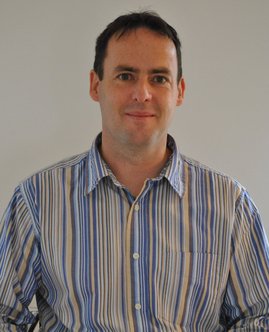 Hello Kevin Boyd,

The month of May has come and gone in a flash. So much so that our latest newsletter is reaching you at the later time of June.
One of last month's highlights was my interview on RTE Radio 1's John Murray Show for World Asthma Day (5th May). The show was a great platform from which to share information about Buteyko breathing and its many health benefits. The interview led to a rise in enquiries from the Irish public and bookings for upcoming Buteyko courses for both children and adults alike.
I've been busy working with many international clients throughout the month, as well as making final edits to new online videos and my book 'The Oxygen Advantage' which will be released in September. I've also spent time updating a new edition of my seminal book 'Close Your Mouth'.
In June I am delivering more sold-out Buteyko courses in Dublin and Cork, as well as travelling to Tallinn in Estonia to deliver an AOMT/Buteyko Clinic Advanced course in Buteyko Breathing Re-Education for Myofunctional Therapy.
As always I hope you enjoy reading our newsletter. Each month we are delighted to welcome new subscribers from all over the world. We now are a growing community of 11,000+ members interested in Buteyko breathing and all of its related topics.
Feel free to contact us at info@asthmacare.ie to share your thoughts about the newsletter and any ideas or innovations from your part of the world.
Best wishes,
Patrick
---
Interview on RTE Radio 1's John Murray Show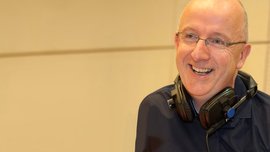 I was delighted to be invited to speak on this radio programme on World Asthma Day. The John Murray Show is a respected and widely listened to morning show on Ireland's national broadcaster RTE Radio 1. Ireland, as some of you might know, has the 4th highest prevalence of asthma globally, so it is a topic that affects many individuals and families.
During the interview I explained my path into learning and teaching Buteyko as well as outlining the science behind Buteyko breathing. I was accompanied by Caitriona, a client of mine with lifelong coughing asthma. She explained how learning Buteyko had helped her to overcome symptoms of her asthma and gain control over it. Another former client, Geraldine, also rang in to the programme to comment on her 'miraculous' experience with Buteyko, both for herself and her son who suffered Asthma. All in all, the programme was another positive step in changing public attitudes to the treatment of asthma and giving the public information on natural alternatives for better and more empowered personal health.
You can listen to the podcast here.
---
Upcoming Buteyko Practitioner Training Courses in Ireland, London and LA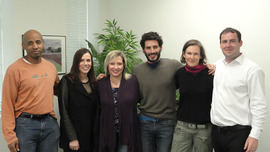 Have you ever thought about becoming a qualified Buteyko practitioner? Would Buteyko breathing be a skill that might complement and broaden your existing practice?
I will be delivering Practitioner training on the following dates and locations:
Diploma in Buteyko Method: Ireland
Dates: 11-18 July 2015 (varied times)
Location: Dublin & Galway
Certificate in Buteyko Method: Putney, London
Dates: 18-21 August 2015 (9.30am-5pm daily)
Location: Dukes Head Conference Room, Putney, London
-
OMT/Buteyko Clinic advanced course: Buteyko Breathing Re-Education for Myofunctional Therapy in Los Angeles
Dates: 13-17 September 2015 (varied times)
Location: Los Angeles
Diploma in Buteyko Method: Ireland
Dates: 3-10 October 2015 (varied times)
Location: Dublin & Galway
Places are still available on each course. Please get in touch with me if you would like to discuss further: info@buteykoclinic.com
For more information or to register for one of the courses click here
---
What if your child's face is not developing normally? How do you recognise the signs and symptoms of poor facial growth?
Blog by Dr. Tony O'Connor
Cork-based dentist Dr. Tony O'Connor is determined to establish positive nasal breathing patterns in his patients and eliminate the all too common destructive "mouth breathing" patterns, which are now proven to profoundly and negatively affect one's health and facial development. In the second part of this blog post Tony explores the importance of early intervention in facial growth:
How do we recognise if our child's face is not developing normally?
Children's faces are growing and developing quickly, by the time the child is 5 years old the face is 70% grown, by age 12 the mid-face is 100% grown. So the "window for intervening" if growth is not proceeding normally is short!
Some signs and Symptoms that may indicate your child's facial growth is not proceeding normally:
- Allergies
- Number of times the child is on Antibiotics
- Ear Nose Throat Infections...How often they get these?
- Does your Child Snore?
- Does your child sleep with the Mouth Open?
- Any signs of Obstructive Sleep Apnoea (OSA)
- Fainting episodes
- Energy level of child? Hyperactive or Lethargic?
- Attention span
- Eating pattern
- Bed Wetting
- Bed movement
- Sleep terrors
- Non-Nutritive sucking habits
If any of the above list has ticked a few boxes re your child,then it is important to bring your child to a Dentist or Orthodontist who is trained to deal with the problems of Poor facial growth. He or she may be able to advice you,on the best course of treatment appropriate for the age of the child.
For more information about Dr. O'Connor's practice in Ballincollig, Co. Cork, visit http://oconnordentalhealth.ie/
---
Chicago-based Paediatric Dentist Dr. Kevin Boyd to give lecture in Cork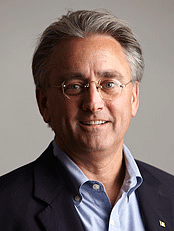 Dr. Kevin Boyd, Paediatric Dentist from Chicago is visiting Cork on June 29th and will present a lecture titled: "Solving Paediatric Sleep Apnea, Obesity and ADD/ADHD: Challenges for Medicine, Dentistry......and Anthropology".


Venue: Main lecture Theatre, Cork University Hospital @7.30-9pm

Dr. Kevin Boyd, DDS, MS, has pioneered a brand new, groundbreaking medical theory called Darwinian Dentistry. By studying the prehistoric fossil remains of our human ancestors, he has developed an innovative hypothesis about the past and the future of children's health care. Dr. Boyd, who holds an advanced degree in human nutrition and dietetics and is also working on a master's in anthropology, has a passion for the study of medical evolution. The new approach of Darwinian Dentistry offers a useful framework for understanding modern systemic diseases. This advancement in attitude toward facial structure, bone growth, and oral hygiene can directly impact a child's sleeping habits, jaw growth, crooked teeth, and breathing patterns. Through his research, Dr. Boyd has discovered a link between infant breast-feeding and these conditions.
Dr. Boyd is a clinical attending instructor in the Paediatric Dentistry residency training program at Lurie Children's Hospital-Northwestern Memorial, where he also serves as a Consultant to their Sleep Medicine service. He serves on the board of directors for the AAPMD (aapmd.org), the advisory board of the AOMT (Myoacademy.net) and was recently appointed to the education committee of the American Thoracic Society. He is currently enrolled at Northwestern Illinois University as an anthropology major completing perquisite course work and research for eventual post-graduate study in Evolutionary Medicine.


This presentation will be of interest to primary care providers who evaluate children in surgery based settings, including : paediatricians, paediatric and general dentists, orthodontists and family physicians, hope to see you there.
To book Email Dr. Tony O'Connor: toconnor.dental@gmail.com
---
Dr. Derek Mahony - Early Treatment in the Mixed Dentition Course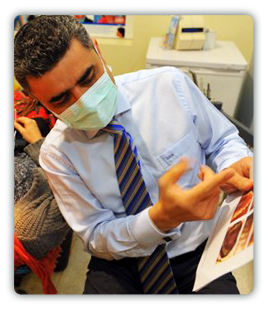 Dr. Derek Mahony is an Australian Specialist in Orthodontics and Dentofacial Orthopaedics.
He is offering a 3-day course in the early treatment of the mixed dentition in Canada and the USA. The course will be of interest to doctors who have asked themselves why children have to wait for all of their permanent teeth to come in crooked before they receive help, and if there was something they could do to improve that situation?
Dr. Derek Mahony's exciting 3-day course pledges to give doctors the training needed to help such patients.
Information & Course Registration click here
EODO USA/OrthOrama Seminars
T. (888) 891-6485
For more information about Dr. Derek Mahony visit: www.fullfaceorthodontics.com
---
*Special June Offer* - Buteyko Method Quickstart Program for Children

Improve your child's breathing and health with our physician developed Buteyko program. This program is s
uitable for all children over five years of age. The set includes:
Full colour book for children, teenagers and adults

DVD animation to hold children's attention.

1 Hour instructional DVD

Email follow up support for 90 days
Description:
Patrick guides three children with conversational instruction to learn the complete Buteyko Method. Suitable for very young children and beginners.
The negative health consequences to children from habitual mouth breathing are well documented and include increased risk of developing crooked teeth, craniofacial changes, snoring, asthma, poor concentration and productivity. By learning a simple and therapeutic program, your child can minimise the negative health effects associated with poor breathing habits.
Normal Price: $50 and €40
Special June Offer: $40 (for international customers) and €30 (Ireland only). Cost includes worldwide shipping
Payment by Paypal only.
Please email Ana at info@asthmacare.ie for further info and to make your purchase.
---


Wishing you a fruitful month ahead!
Best wishes,
Patrick