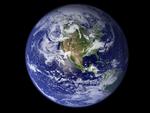 The Love Foundation is a 501(c)3 nonprofit organization with the mission of inspiring people to love unconditionally. Established in 2000, TLF has become the globally recognized leading resource for understanding and applying unconditional love.
We thank you for your kind support. 100% of your contributions go to supporting our programs.
Global Love Day Celebration
Monday
May 1, 2017

Join people around the world
in celebrating and expanding LOVE.

Global Love Day is the universal recognition of our innate oneness through love. When we come from this limitless love we naturally and easily embrace ourselves and our fellow humanity. Opening our heart, we allow unconditional love to be our guide and compassion to be our gift to life.

We encourage you to share the vision of Global Love Day in as many ways as possible to inspire friends, family, communities, and nations, so that together we can make a difference through love.



Be a part of it. Spread the word. Share the love.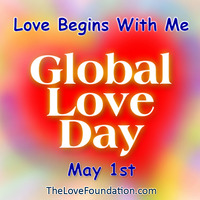 It is our vision to unite one and all in a celebration of love and compassion. We honor each May 1st (now in our 14th year) as a symbolic day of unconditional love and call upon all people and all nations to gather together in the wisdom of peace and love.

Global Love Day has always been simple in its intention and presentation so that anyone can participate and be a part of this initiative right where you are.
Simply be love.

Let the love within your heart be the focus of your awareness throughout the day. Allow unconditional love to be your primary intention while being accepting, forgiving, peaceful, joyful and in harmony with yourself and all life around you. Just be!

Host a gathering. If you find yourself also wanting to share the day with others, we provide a variety of ideas on our website to help give a start on how you may approach the day. We encourage you to come up with your own inspired, creative ideas and expressions.

Connect in your community. Do something loving in your community. You can volunteer an hour at an orphanage, visit a retirement center or hospital, or donate items to a local shelter. Any act of love makes a profound difference.

Print and share flyers. Our fliers are in 37 languages and are all available to download from our site to print and pass out or post in public places like your local library, coffee house or community announcement board.

Social networking. Listed below are some of the main social pages we have a presence on. We encourage you to share your love by posting and uploading your thoughts, images, videos and inspirations. Use #GlobalLoveDay to help others quickly connect to this special day.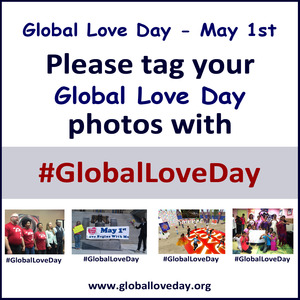 Find out more or contact us at...
www.GlobalLoveDay.org
---
We invite you to celebrate with us in whatever way you are inspired by consciously focusing on love and what it means to you throughout this day. We hope that by practicing love in all areas of your life, you will find it easy to love unconditionally all year long.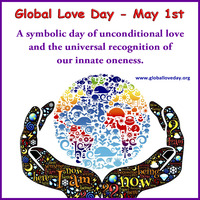 Our theme is "love begins with me"
and our vision is expressed through these six statements...
We are one humanity on this planet.
All life is interconnected and interdependent.
All share in the Universal bond of love.
Love begins with self acceptance and forgiveness.
With respect and compassion we embrace diversity.
Together we make a difference through love.
---
Additional Updates!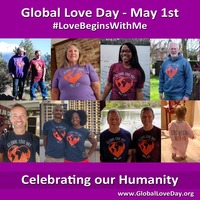 Here are a few of events taking place; watch for more announcements on our social pages and website.
21-Day Global Love Day Challenge – There is still time to sign up for the wonderful initiative to expand love, kindness and create positive change. Visit http://www.kindspring.org/challenge/join/1361 to participate (free and open to everyone).

Now Share Love Launch Party in San Francisco – NowShareLove and It's Your District are hosting a block party in celebration of Global Love Day and the 50th anniversary of the Summer of Love. Join in the fun with musical performances, good food, free gifts, and hugs! www.facebook.com/events/1872956756325966 or www.nowsharelove.org

The AMOR Center in Kent, Washington (Seattle Area) is hosting an evening of poetry, music, and love to celebrate Global Love Day on May 1st! More details on www.facebook.com/events/837546023087624 or www.amorspiritualcenter.com

Global Shift Meditation Call - David Nicol, www.gaiafield.net, and The Shift Network, www.theshiftnetwork.com, will be hosting an hour-long presentation honoring Global Love Day featuring Harold W. Becker. Live online Monday, May 1 at 12 noon PDT (3pm EDT) including a 15 minute guided meditation.

Drum for Change Global Network – Special event for Drum Keepers across the world on Global Love Day. Drummers hold the pulse of Mother Earth to strengthen the heartbeat of unity and oneness. Register your drum here: www.whirlingrainbow.com/grandmother-drum-tours/drum-for-change-global-network
---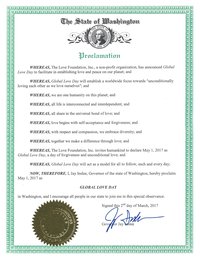 Each year we invite Governors, Mayors, Councils, Commissions, and other prominent elected officials to proclaim Global Love Day for May 1st. This year we have already received 41 new proclamations with an amazing cumulative total from all years of 570 proclamations and documents - with many more to arrive by May 1st. You can see these remarkable presentations on our website.

---
Social Networking and Sharing
Find Us On: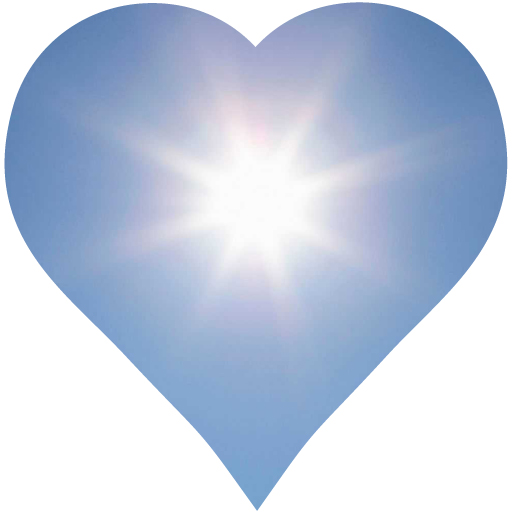 Get our Inspire Love App for Free
Inspire Love App for Android
Inspire Love App for iOS

From all of us at The Love Foundation, we wish you abundant joy, laughter and unconditional love.