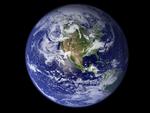 The Love Foundation is a 501(c)3 nonprofit organization with the mission of inspiring people to love unconditionally. Established in 2000, TLF has become a globally recognized leading resource for understanding and applying unconditional love.
We thank you for your kind support. 100% of your contributions go to supporting our programs.
The Love Foundation presents:
Global Love Day

May 1, 2016
---

In just 90 days, we will collectively celebrate our
thirteenth annual Global Love Day.

This simple symbolic idea to unite humanity through love, continues to blossom into a grand example of cross cultural compassion, collaboration and goodwill that keeps expanding worldwide year after year.

Let's celebrate the love that unites us all - May 1st!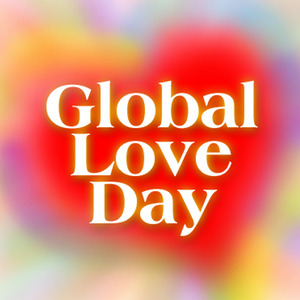 A Celebration of Humanity
"Heart to Heart Around the World"
Our theme is "love begins with me"
and our vision is expressed through these statements...
We are one humanity on this planet.

All life is interconnected and interdependent.

All share in the Universal bond of love.

Love begins with self-acceptance and forgiveness.

With respect and compassion we embrace diversity.

Together we make a difference through love.
Now in its 13th year for 2016, we launched Global Love Day in 2004 as a "celebration of our humanity" for each May 1st. Since that first year, we have connected with individuals and groups in over 150 countries, have over 480 proclamations from prominent Governors, Mayors and Councils, and our main flyer has been translated into 37 languages! Celebrations are held worldwide.

Global Love Day is the universal recognition of our innate oneness through love. When we come from this limitless love we naturally and easily embrace ourselves and our fellow humanity. Opening our heart, we allow unconditional love to be our guide and compassion to be our gift to life.

We invite you to celebrate with us by consciously focusing on love and what it means to you throughout this day. We hope that by practicing love in all areas of your life, you will find it easy to love unconditionally all year long.

Of course, we encourage you to bring family and friends together too! Or perhaps you will be inspired to create an even larger event that can unite everyone in your community.

For some creative ideas, shareable fliers, images from previous years, and general information about Global Love Day, please visit:
www.globalloveday.org
Check out these brief videos of our vision...

Global Love Day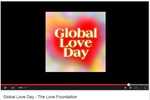 Love Around the World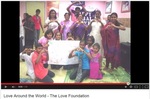 Think:
Global Love Day
Feel:
Love Begins With Me
Remember:
May 1, 2016
Join the Celebration

Be a part of it. Spread the word. Share the love.
#GlobalLoveDay
From all of us at The Love Foundation,
thank you for sharing and celebrating Global Love Day with us!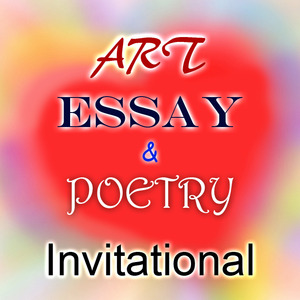 Thirteenth Annual
Art, Essay and Poetry Invitational
Now Open for Submissions
through March 31, 2016
Each year, in conjunction with Global Love Day, The Love Foundation hosts an open Art, Essay and Poetry Invitational. Submission are accepted from around the world and have been profound examples of the creative expressions of unconditional love.

Children of all ages (anyone young at heart) are invited to share their original creative expression in the form of art, poetry or essay that conveys the ideas of self acceptance, unity, respect, diversity and global love.

Each submission shall be based on the theme "Love Begins With Me" along with the Global Love Day vision stated above. All entries must be postmarked by
March 31, 2016
.

For more information, printable flyers, guidelines and previous awards visit www.thelovefoundation.com/invitational/
Please share this announcement with students, family, friends, teachers, clubs, schools and, well... everybody!

You have love and creativity to share in abundance and we are looking forward to receiving your entries. Have fun, express your joy, release your unconditional love and inspire others with your heart-felt creation.
---
Social Networking and Sharing

Thank you all for inspiring us with your unconditional love and, as always, we are honored to share this journey with you. From all of us at The Love Foundation, we wish you abundant joy, laughter and unconditional love.
The TLF Board – Harold, John, Tam, Lanis, Erik, Philip, and Liz

Our Country, State and Regional Coordinators – Lydiah, Magda, Martin, Peris, Keyvan, Wendi, Shiva, Shed, Sahro, Zuberi, Karim, Falguni, Sahra, Ebrima, D. Amalraj, Pritesh, Roger, Deby, Mitzi, Jana, Kaleemullah, Javier, Bishwanath, Zeina, Kelvin, Neabei, Godwin, Suraj, Tony, Alexander, Balakrishnan, Alex, Rick, Rio, Aaron, Van, Maria, Tanya, Hugues, Liz, Amazu, Kathryn, Mélanie, Richard, Jeffrey, Waldemar, Linda, Michelle, Yohannes, Candace, Dusan, Neven, Michael, Peter, Leslie, Karina, Robby, Annesa, Erin, Katy and Jerry.