Our "Just In" listings of pre-owned woodworking machinery & equipment are listed here.

---

Our bank-owned listings of used woodworking machinery are listed here.

---

Our nationwide listings of used woodworking machinery are listed here.

---

"You can never cross the ocean, unless you have the courage to lose sight of the shore. " - Christopher Columbus
---
"Opportunity is missed by most people, because it's dressed in overalls and looks like work. " - Thomas A. Edison
---
"Some people are making such thorough preparation for rainy days, that they aren't enjoying today's sunshine." - William Feather
---

View our pre-owned listings of SCM Group Woodworking Machinery & Equipment
here.
---
View our
"just in"
pre-owned woodworking machinery listings for the month of October
.

Greetings,
Herbert Hoover once said . . .

about the time we can make ends meet, somebody moves the ends

. That about sums up our mindset as we enter the 4th quarter, and begin to help our customers plan for 2012.
And while "making ends meet" has been the norm for the past few years, a growing number of shops of all sizes are now moving their business "goal posts" toward a more balanced risk vs.profit outlook by including modern, cost-effective, and lean manufacturing solutions into their woodworking machinery & equipment budgets for 2012.


There is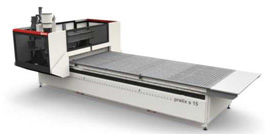 exciting news for early 2012 from some of our suppliers as
well, starting with SCM Group's intro of the New Pratix S15 CNC Machining Center for entry level nesting operations.

The Pratix S15 compact 10 x 13 footprint is perfect for shops that are short on space and cash, but long on the desire to increase profitability with lean and cost effective manufacturing technologies. We're taking orders NOW for January delivery of the NEW Pratix S15 with our great introductory promo price featured here. Financing available.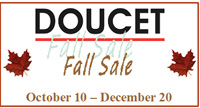 Also, we are currently featuring an Autumn Sale on a great selection of Doucet Gluing & Clamping equipment.


Full details here

.
Note:
The Section 179 opportunity to immediately expense up to $500,000 of new or used qualified equipment purchased in 2011 has been extended through December 31, 2011.
Randy Majerus & Stan Paszkowski
Owners/Partners First Choice Industrial.
---
View Our Most Recent Popular Blog Articles

---
October's Featured NEW Machinery Deal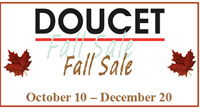 First Choice Industrial is featuring an Autumn Sale on select Doucet Gluing & Clamping Equipment
from
October 10 to December 20
Details here

.



---
Recent Additions To
Our

Warehouse Listings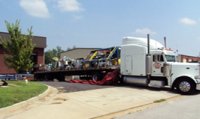 For more information on these listings,
email sales@firstchoiceind.net or call: 678-642-9722
---