SEPTEMBER THEME: VISION AND VOCATION
AJ ASKS...
A few years ago I was asked, "What would you be if you were not a minister?" My answer went something like this. I know that I could do many things. I have worked in the hotel industry, healthcare, owned a small business, worked as an administrator, developed curriculums and taught in classrooms and the workplace. They were all things I could do but what would I be? That is a whole other question. I don't think I can be anything else but a minister in the same way I can't imagine being anything other than a father, a partner, a son, a friend or AJ. Being a minister is more than a job—it is a vocation that is part of my core identity. It is something that is ingrained in the very essence of who I am. It is a calling from the Divine and a covenant I have with each of you and the larger world around us.
I believe each of us has a calling such as this and for some of us who are lucky enough, and I say blessed, we are able to have a career that helps us fulfill that calling which most people will call a "vocation". But vocations come in many forms. For some of us it comes with a financial benefit, like a job does, but I really believe that one's vocation is rooted in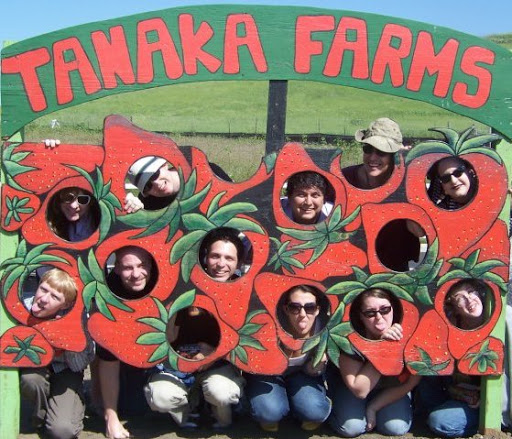 something deeper. It is about living out one's vision and hope for the world. Each of us as Unitarian Universalists, and more specifically as members and participants of SepulvedaUU, are called to live out our calling and covenant through reflection, assessment, and action on our personal and communal visions for the world. During this month that we reflect on "Vision and Vocation" I ask you to reflect on your own vision and vocation. Some us will be exploring these questions beginning September 29th with the Constructive Theology and Creative Expression workshop series. If you have not already signed up, I invite you to consider joining us and engaging in this wonderful time as we ask the question, "What is it that calls you to heal the world?"
In Love and Service,
AJ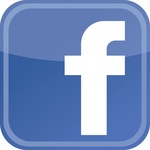 September 9 - TRADITIONAL SERVICE
Belong - Become - Bless


Pastor AJ Blackwood
Pastor AJ will be back in the pulpit with us this Sunday and share his vision of the new church year with our theme for the year Belong - Become - Bless.
Traditional Sunday Morning Service
Pastor, AJ Blackwood, joined by our talented Music Director, Leigh Garner, will share with you a message of inclusiveness, community, hope and inspiration. During this time together, we will be offered opportunities for exploring what it is to be a Unitarian Universalist as we weave together our thoughts and experiences with music, beauty, poetry, and words that both comfort and challenge us as we gather to find meaning and live more authentically in our beloved community. Note: Children will begin service with us in the Sanctuary and then proceed to childcare and religious exploration programs.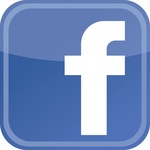 September 16 - CONTEMPLATIVE SERVICE
Yoga with Natalie Backman


Pastor AJ Blackwood, Sunday Service Associate
Join us this week for our first Contemplative Sunday Service. We are honored to have Natalie Backman lead us in time of reflection through the spiritual practice of Yoga.
Natalie has been practicing yoga for over sixteen years and sharing the teachings for five years with people of all levels of mobility. Natalie belongs to a Living Lineage, which means she is an initiate of the Sri Vidya tradition and part of an unbroken line of yoga devotees that extends back over 2,000 years.
Natalie's teaching is a modern take on an ancient tradition. It is an exploration of Tantra as presented through a blend of Hatha and Vinyasa Krama.
Practices with Natalie will help to strengthen and purify the body, calm and stabilize the mind, generate and manage prana and facilitate reintegration with your higher, sacred self. You can learn more about Natalie and be in contact through her website
www.NatalieBackmanYoga.com.
Contemplative Sunday Morning Service
On these Sundays all will be welcomed into a space of reflection and introspection. Our Sunday Service team will guide you through a time for communal sharing of events in our lives, silent and guided meditations, community singing, and the presentation of an embodied spiritual practice such as Yoga, drumming, writing, and others. Come comfortably dressed and be willing to move as you are able and be moved spiritually during this service. Note: Children are invited to gather in the Ballou Room for childcare and religious exploration programs.
---
September 23 - TRADITIONAL SERVICE: "Coming Home"

September 30 - INTERGENERATIONAL SERVICE: WATER COMMUNION: "Waters of Life"
Sunday Morning Experience




9:30 AM - Welcome and Hospitality




10:00 AM - Morning Service




11:00 AM - Refreshments in the Garden




11:30 AM - Continuing Conversations



All are invited on Sunday morning at 9:30 AM for welcome and hospitality as we gather for our morning celebration. Our services begin at 10:00 AM and last approximately one hour after which all are invited to enjoy conversation and refreshments in the garden. On most Sundays we will be invited to return to the sanctuary at 11:30 AM for Continuing Conversations, a time to deepen the discussion with Pastor AJ Blackwood or other presenters about the theme or topic of the morning's service.

We recognize that our Unitarian Universalist community is both theologically and spiritually diverse. Throughout the month we offer a variety of Sunday Service styles to honor the needs of our community. Twice a month we offer a traditional Unitarian Universalist style service led by Pastor, AJ Blackwood and Music Director, Leigh Garner featuring our choir, the Onionaires. Once a month we host a Contemplative Sunday service which centers on a time of reflection and spiritual growth. We complete each month with a Humanist Forum which is aimed at informing us of community concerns and issues of justice - calling us to act in our local community.

We look forward to welcoming you at the Onion in the Valley.
---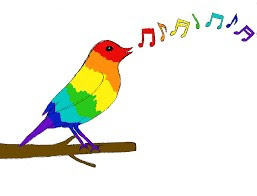 ONIONAIRES -
TRA LA! "START SPREADING THE NEWS"
Thursdays at

7:15 PM




Director: Leigh Garner 818-843-3226



The Onionaires are back! Come join us Thursday nights as we sing a variety of UU Songs and anthems from 'round the world. Lend your voice in fellowship as we help lead our congregation in song. No audition needed. Great exercise for your heart and soul! Questions? Check with our Director of Music.



Our choir, the Onionaires, is an integral part of our Sunday Service experience. The Onionaires' far-reaching repertoire ranges from madrigals, sacred and classical pieces, to folk, gospel, world music, and current UU fare. As said, it is a great exercise for your heart and soul! All are welcome to join in this fellowship as we lead the worship service in song twice a month as well as at our Holiday service and Spring Concert in May.
---
DRUMMING CIRCLE– September 14, Friday and every 2nd Friday of the month at 7 pm here at the Onion.


Leader: Burl Bolerjack




Donation: $5.00 for adults; youth free, or free will donation





Creative primal instincts blossom as we discover more joy, meditation ability, exhilaration & spirituality as we drum together. Percussion instruments provided but you can bring your own.
RELIGIOUS EDUCATION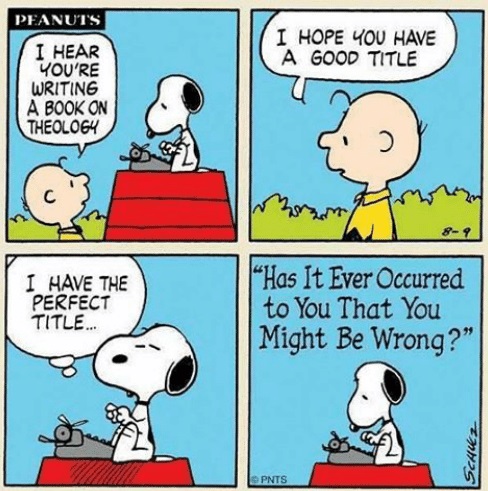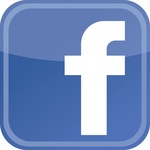 CONSTRUCTIVE THEOLOGY and CREATIVE EXPRESSION
Saturdays beginning September 29 -
10:00 AM
Facilitator: Pastor AJ Blackwood
Donation: $10 to cover supplies
Pastor AJ will be leading this 10-week workshop rooted in the intersection of theology and creativity. Participants will have an opportunity to explore, reflect on, and express their personal theology.
We will be using a variety of media sources as examples of how theology is expressed all around us, every day.

The workshop will conclude with an art show by the participants to be presented on January 13, 2019. Ideas for creative art projects include painting, cooking, sewing, woodworking, singing, writing, etc. All ideas are welcome!

NOTE: Participants will need access to Netflix, Redbox or other movie provider. If participants do not have access to a service such as these, they will be encouraged to watch movies together.
---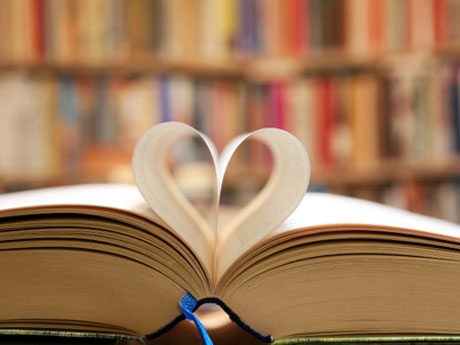 READING with PASTOR AJ
1st Tuesday of the month at 7:00 PM
Facilitator: Pastor AJ Blackwood
Did you miss the last book? We will be starting a new book November 6th. Come and enjoy fellowship and an in depth read of one of our UU celebrated books.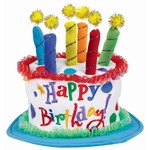 HAPPY BIRTHDAY TO OUR SEPTEMBER CELEBRANTS
7-Sep Ken McClain
10-Sep Carol Hart
12-Sep Janice Levine
24-Sep Richard Weekley
---
A CHAT WITH PASTOR AJ
How are you doing? Do you have concerns that you would like to discuss? Know that I am available for you. It is very easy to schedule an appointment with me and I will be glad to spend some time with you. You can reach me by email AJBlackwood@ or by calling me at 747-224-7887 or through www.ajblackwood.setmore.com.
---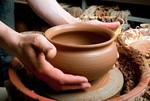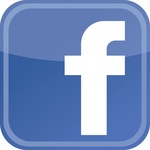 PLAY IN THE MUD - CERAMICS CLASS
Wednesdays -

6:00 PM -

Art Room


Leaders: Claudia Hurtz and Teri Ismail
Donation: Free First Time ($20/month for kiln costs)
Claudia Hurtz is a professional ceramist and instructor. Make ceramics by potting wheel or freehand, or simply drop by for drinks and snacks for fellowship. All ages are welcome.
---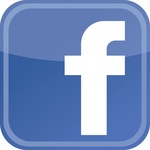 CASUAL CONVERSATIONS and COFFEE
Fridays -
10:00 AM - Conference Room
Facilitators: Willy Hoult and Ron Ruscillo
Looking to meet new people or catch up with friends?
Why not come and share what's on your mind, ponder the universe or offer solutions to what ails it, all over coffee in a friendly and welcoming environment. All are welcome. Drop in when you can.
---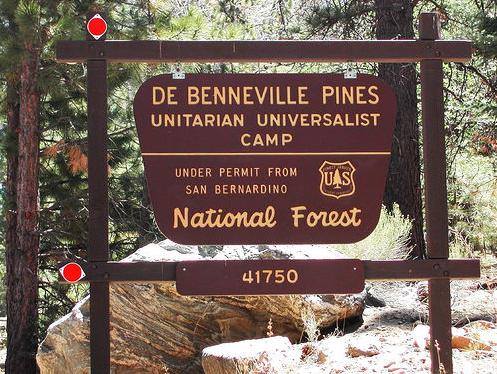 UU LA/Valley CLUSTER CAMP
Oct 12-14 at
De Benneville Pines (Angelus Oaks)
Join fellow UU's at our annual LA/Valley Cluster weekend at Camp de Benneville Pines. This is a fun-filled, relaxing weekend for all ages. Get to know folks from our neighboring congregations while enjoying nature. Register here with Louise Klatt, Camp Dean or for more info, e-mail: clustercamp@ymail.com
---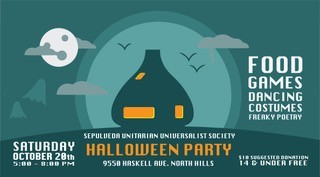 HALLOWEEN PARTY
October 20, Saturday -
5:00 - 8:00 PM
Coordinator: Gary Davis
Food, games, dancing, and costumes. Freaky poetry "spooken" by Arnold Weiss, famed actor and storyteller par excellence.
---
FLOWERS, WINDOWS, and JOY
4th Saturday -
9:00 AM
Coordinator: Cecily Garnhardt
Have a love for our grounds? Join us in maintaining and beautifying the Onion Campus and allocating spaces for varying needs.
RISE FOR CLIMATE CHANGE MARCH
September 8 -
San Francisco, CA
Coordinator: Carol Hart
We are encouraging members of our congregation to attend this important event. On September 8, thousands will march in San Francisco for the largest
climate march the West Coast has ever seen. Together we will Rise for Climate, Jobs & Justice as part of a global day of action to demand our elected leaders commit to no new fossil fuels and a just and fair transition to 100% renewable energy.

Get updates & event logistics via text: RiseCA to 83224
To RSVP: ca.riseforclimate.org