S

ummer

S

unday

S

ervice -

10:00

AM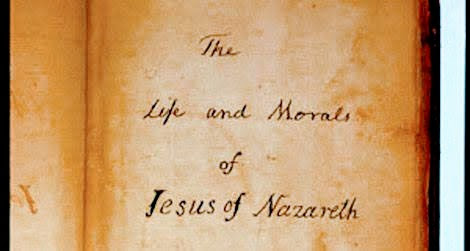 July 8
Jefferson's Jesus
Pastor AJ Blackwood, M. Div.
"Using a razor and glue, Jefferson cut and pasted his arrangement of selected verses from the King James Version of the gospels of Matthew, Mark, Luke, and John in chronological order—putting together excerpts from one text with those of another to create a single narrative."

We will be exploring the life and message of Jesus of Nazareth through the eyes of Jefferson and discussing how these ideals have shaped modern day UU Christianity.
---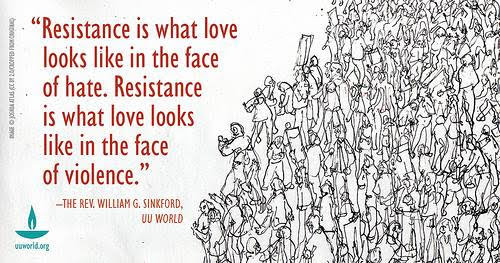 July 15
Resistance, A UU Tradition
Pastor AJ Blackwood, M. Div.

Resistance is NOT futile. From our earliest days, Unitarian and Universalists have resisted oppression in many forms.

During this service we will be reflecting on why resistance is built into the DNA of who we are as UU's in 2018.
-------------------------------------------------------------------------------------------
CHILDCARE is always provided during services. Please inquire at the welcome desk and we will gladly direct you to the area for childcare.
---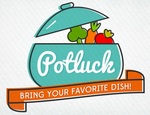 COMMUNITY POTLUCK
July 8 after the service
Coming Sunday is our monthly Potluck gathering. Lets make it an Easy Living one, to enjoy each other's company break bread together, and still keep our cool. Perhaps this is a time of salad and lite food. Still, feel free to bring whatever you like, it will be gone! Do you have a dish that is a favorite family or special personal recipe just right for summer lunches?? A purchased prepared dish is fine too. All contributions are appreciated and add to the table.
If bringing food is not something you can do, perhaps you can contribute to our hospitality inventory by bringing paper plates, hot cups, or other paper items. There is also a Donations Welcome basket on the table to help defray the costs of these items. Can you spare a buck or two?
To help with prep and clean up, bring your dish ready to serve and take it home when the potluck is over!
Thank you for your participation and see you Sunday.
Phyllis Ruscillo
for Hospitaltiy
---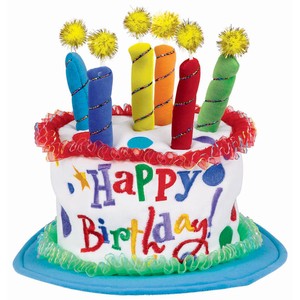 JULY BIRTHDAY CELEBRANTS
2-Jul - Howard Marson
21-Jul - Jessica Rodriguez
31-Jul - Marlyn Morton
---
A SUMMER POOL PARTY and Potluck - Mark your calendars now! Sunday, July 22 at 3 PM, Lloyd and Doris Dent are opening their home and pool for a picnic and swim party from 3:00 p.m. until it's over! The main dish and paper goods will be provided, plus ice tea, soda, water, wine, and beer. Guests may bring side dishes (salads, veggies, fruit, dessert). This is an open invitation to our SUUS family, children welcome! The exact address and directions will be emailed to you after receiving an RSVP. More info. to come!
---
A CHAT WITH PASTOR AJ
How are you doing? Do you have concerns that you would like to discuss? Know that I am available for you. It is very easy to schedule an appointment with me and I will be glad to spend some time with you. You can reach me by email at ajblackwood@sepulvedauu.org or by calling me at 747-224-7887 or through www.ajblackwood.setmore.com
---
OTHER HAPPENINGS IN THE UU COMMUNITY
CAMP DEBENNEVILLE PINES SUMMER CAMP SCHEDULES
Jr. High Camp (Grades 6-8) – July 15-21
Sr. High Camp (Grades 9-12) – July 22-28
Family Camp – July 29-Aug. 4
Click here to go to the camp website
TAKE THE CHALLENGE! Help the First Universalist Church of Southold rise from the ashes. We are challenging every UU congregation across the country to give $1 per member to help us rebuild our church. With your help, we can build a modernized facility that will be accessible, more efficient, and greener than the beloved 178-year-old church we lost to fire in March of 2015. To read our full story, please go to their gofundme page.
---
Thank you for your interest in receiving our weekly E-news. We hope you find the articles here informative and we hope it encourages you to participate in our activities.

Your family and friends may also be interested so feel free to forward this to them or they can

sign up here.





You can also visit our new and improved website at

www.sepulvedauu.org
RENT OUR FACILITIES
Summer Discount available for events scheduled between
July - Sept, 2018

We rent out our beautiful sanctuary for weddings, religious services, meetings, concerts, fundraisings, and other gatherings. Please call the SUUS office at 818-894-9251 or

email

us to inquire.
---
CALENDAR OF
MEETINGS AND EVENTS
Sun. July 8
*Sunday Service – 10 AM (Onion)
*Community Potluck – after the service (Onion)
*Membership Committee Retreat – 12:30 PM (Away)

Mon. July 9
*Finance Committee Mtg. – 10:30 AM (Conference Rm.)

Tue. July 10
*Women's AA Mtg. – 6:30 PM (Ballou Rm.)

Wed. July 11
*Lunch and Bike Group – 10 AM (Away)
*Ceramics (Play in the Mud) Class & Conversation – 6 PM (Art Rm.)

Thu. July 12
*Endowment Committee Mtg. – 10 AM (Conference Rm.)

Fri. July 13
*Adult Discussion Group – 10 AM (Conference Rm.)
*Preschool Movie Night – 6:30 PM (Garden)
*Drumming Circle – 7 PM (Onion)

Sat. July 14
*Movie Night – 6:30 PM (Away)

Sun. July 15
*Sunday Service – 10 AM (Onion)
*Program Committee Mtg. – 12 PM (Conference Rm.)
---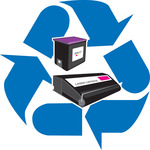 USED INK/TONER NEEDED
–
Thank you to all who donate their ink and toner cartridges here at SUUS. Your donations help a great deal in alleviating the rising cost of office supplies. Drop off your used inks and toners here at SUUS to help us and help the environment as well. – Ramon Alvarez, Office Administrator, 818-894-9251.
---
OUR UU COMMUNITY
Tel: (818) 894-9251
Fax: (818) 891-2128
9550 Haskell Ave. North Hills, CA 91343

office@sepulvedauu.org
www.sepulvedauu.org

For comments, suggestions, or to send your articles for
inclusion, please email them to office@sepulvedauu.org
by 5 PM on Tuesday.

Office Hours: Monday and Wednesday - 9 AM - 5 PM
: Friday - 8:30 to 12 PM
: Tuesday, Thursday, weekend - Office Closed