SUNDAY SERVICES - 10:30 A.M.
February 11
"In My Time of Dying"
Pastor AJ Blackwood
Many say the ultimate gift of love is letting go of one's loved one at the time of their death. We will be reflecting on what it means to "give permission" to a terminally ill loved one to transition from this reality to the next as a gift of unconditional love.
---
February 18
"Your Papers Please"
Pastor AJ Blackwood

We are two weeks from the end of the DACA program and over 800 thousand people will become once again at risk for deportation because of the failure of our governments to function and to protect its people. We will be discussing how can open our community to not only the 800 thousand but also their countless family members.

The Onionaires will be singing this day.
----------------------------------------------------------------------------------------------------
CHILDCARE is always provided during services. Please inquire at the welcome desk and we will gladly direct you to the area for childcare.
SAVE THE DATE:
SUNDAY, FEBRUARY 25, after the service
CONGREGATIONAL MEETING

COMMUNITY POTLUCK
- February 11, after the Sunday service
Let us celebrate St. Valentine's Day a little early. If you can bring delicious dishes, prepared with loving hands to share with our Onion community and guests. Or if cooking is not for you, then whatever you contribute, be it store bought or paper goods, bring it with love.

Begin the day by bringing your sweetheart (or good friend) to an amazing service by our Minister Pastor AJ Blackwood. Stay for our awesome Monthly Potluck.

It is in the spirit of community that we see many hands helping month after month. We have smiles all around, happy people at the hospitality table, easy and comfortable conversation.
Perhaps you are able to lend a hand to set up and clean up, much appreciated.

See you at SUUS this Sunday.
---
DRUMMING CIRCLE – Feb. 9, Friday and every 2nd Friday of the month at 7 pm here at the Onion. Creative primal instincts blossom as we discover more joy, meditation ability, exhilaration & spirituality as we drum together. Some percussion instruments provided but you can bring your own. $5 donation for adults; youth free, or free will donation. Barbara Vargas – barbaravargasm@aol.com
---
CELEBRATION OF LIFE

- Saturday, February 24, at 11:00 AM at the Onion there will be a Celebration of Life for Laura Woolley Smith. Laura passed on January 26, 2018 still a member, and just short of her 105-year birthday.
---
CHALICE LIGHTER

- Be a SUUS Chalice Lighter for just $20 and support our broader community of UU Pacific South West District (PSWD). Here's how. Improvement grants are available for those congregations in which 20% of their membership are also Chalice Lighters. Funding comes district-wide to this program. Santa Clarita Valley UU is a recipient and provide a great example. They ask for our support to replenish the funds they have been granted. This is something we envision for SUUS in the Fall.

You can read the full call letter on the PSWD website. You can submit your donation online. You may also write a check and mail it to PSWD Chalice Lighters, 7511 Greenwood Avenue North, #414, Seattle, WA 98103-4627. If you send a check, please write PSWD CL in the memo line of your check and on the payment envelope.

Contributions for this call for Santa Clarita will be accepted through March 12, 2018, thereafter donations will fund future approved Chalice Lighter grants. Thank you for your generosity!
---
BUILDINGS & GROUNDS WORK PARTY


Elliott Ellis, Gary Davis, Barrie Hafler, Carletta Aston, and Cecily Garnhardt, continued with ongoing projects: spreading the donated wood chips in the SUUS orchard, and the front yard, as part of the drought-tolerant xeriscape plan approved in 2014.

We are very proud of our urban wilderness oasis in the San Fernando Valley. Work on 4.9 acres is never-ending, and if you are interested in joining us to provide assistance whenever and if you are able, please contact any of these members via e-mail or phone. Cecily is available in person the majority of Sundays. If you are not able or interested in providing periodic physical labor in maintaining the grounds, work behind the scenes is also ongoing: review and repair of infrastructure (carpeting, doors, plumbing, lighting, pre-school issues, etc.).

If you would like a tour of the grounds and any other information, please contact Cecily, or the SUUS office (who will forward inquiries to B&G committee members.) We looking to forward to hearing from you!
---
THE ART & CRAFT OF SHADOW THEATER – Join us from 1-3 PM every Saturday for a FREE workshop in creating a Shadow Theater. For info. please see the bulletin board or get a flier from the greeter's table. Join the fun. Contact Maria Bodman at 818-675-7815 for more information or visit balibeyond.com/msc.html.
---
HELPING HANDS NEEDED!
We on the Publicity Committee are seeking volunteers in promoting our special events. This could include social media promotion, or press releases. Or as a regional person, to deliver advertising; reaching out to colleges and senior centers; placing flyers in coffee houses; and other means. This would involve up to a small amount of time per month. Contact publicity@sepulvedauu.org, or speak with Barrie, Carol, Dallas, or Pastor AJ.
---
A CHAT WITH PASTOR AJ
How are you doing? Do you have concerns that you would like to discuss? Know that I am available for you. It is very easy to schedule an appointment with me and I will be glad to spend some time with you. You can reach me by email at ajblackwood@sepulvedauu.org or by calling me at 747-224-7887.
---
UUA PACIFIC WESTERN REGIONAL ASSEMBLY
The four districts of the UUA's Pacific Western Region will gather

April 27-29

in Portland, OR for the 2018 Regional Assembly. Speakers include civil rights activist, the Rev. Dr. William Barber; Washington Congresswoman Pramila Jayapal, advocate for women's, immigrant, civil, and human rights; and the Rev. Susan Frederick-Gray, newly elected UUA president. Programming includes workshops, worship, district meetings, and an optional social justice activity. A day-long Professional Day designed for religious professionals is planned for

Friday, April 27

, before the start of Regional Assembly. Discount lodging is available at the Portland DoubleTree by Hilton Hotel, site of the Regional Assembly. Childcare and youth programming will be available. Registration will open by January 4. Watch the PWR website (www.uua.org/pwr) for full details to be posted soon.

---
SPRING YOUTH CONFERENCE


The Spring Con Planning Team would like to invite you to join us in viewing and sharing our video message. We are overjoyed and excited to welcome youth to Con and introduce our team. We have received many inquires about Con and we hope this video will be a great resource to offer parents and youth who are interested in learning more about District Youth Conferences.

Check out our video message here!

Thank you!
Tanner Linden | Communications Director
Pacific Southwest District Youth Board
---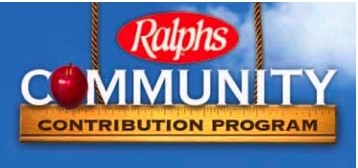 REGISTRATION FOR RALPH'S PROGRAM
Ralph's Community Contribution Program contributes to SUUS a small amount for purchases by a member who has signed up for the program. Those SUUS members who already participate need to re-enroll every year. Purchases made after August 31, 2017, will not count unless you reregister. The SUUS Finance Committee thanks those in the program and urges those who do not participate to consider joining.

It is as easy as enrolling and swiping your Ralphs card when making a purchase to help SUUS. You can click

here

for Questions and Answers and step-by-step instructions for enrolling and re-enrolling. Please designate SUUS, NPO #84464 as your organization.

If you do not want to enroll on-line, ask a manager at your local Ralph's market for assistance. By simply signing up and buying groceries at Ralphs, you contribute to SUUS's programs, without losing any saving or discount that you would otherwise receive.
---
Thank you for your interest in receiving our weekly E-news. We hope you find the articles here informative and we hope it encourages you to participate in our activities.

Your family and friends may also be interested so feel free to forward this to them and they can

sign up here.





You can also visit our new and improved website at

www.sepulvedauu.org
---

LIKE US ON
FACEBOOK

​
---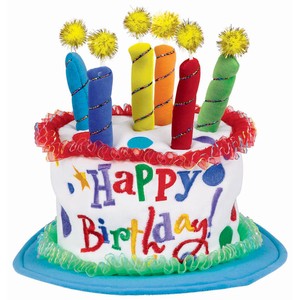 February Birthday Celebrants
5-Feb Elliot Ellis
18-Feb Mary Ungaro
27-Feb Bill Jarrico

---
RENT OUR FACILITIES
We rent out our beautiful sanctuary for weddings, religious services, meetings, concerts, fundraisings, and other gatherings. Please call the SUUS office at 818-894-9251 or

email

us to inquire.
MEETINGS AND EVENTS
Fri. Feb. 9
*Adult Discussion Group – 10 AM (Conference Rm.)
*Drumming Circle – 7 PM (Onion)

Sat. Feb. 10
*Arts and Craft of Shadow Theater Workshop - 1 PM (Onion)
*Movie Night – 6:30 PM (Away) (mdickson97@aol.com)

Sun. Feb. 11
*Sunday Service – 10:30 AM (Onion)
*Community Potluck – after the service
*Membership Committee Mtg. – 12:15 (Conference Rm.)
Mon. Feb. 12
*Finance Committee Mtg. – 10:30 AM (Conference Rm.)

Tue. Feb. 13
*Rental Committee Mtg. – 10 AM (Conference Rm.)
*Women's AA – 6:30 PM (Ballou Rm.)

Wed. Feb. 14
*Happy Valentine's Day
*Lunch and Bike Group – 10 AM (Away)(mdickson97@aol.com)
*Ceramics (Play in the Mud) Class & Conversation – 6 PM (Art Rm.)

Thu. Feb. 15
*Choir Rehearsal – 7:15 PM (Onion)

Fri. Feb. 16
*Adult Discussion Group – 10 AM (Conference Rm.)

Sat. Feb. 17
*Arts and Craft of Shadow Theater Workshop - 1 PM (Onion)

Sun. Feb. 18
*Sunday Service – 10:30 AM (Onion)
*Nominating and Stewardship Committee Mtg. – 12:20 PM (Conference Rm)
---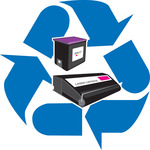 USED INK/TONER NEEDED
–
Thank you to all who donate their ink and toner cartridges here at SUUS. Your donations help a great deal in alleviating the rising cost of office supplies. Drop off your used inks and toners here at SUUS to help us and help the environment as well. – Ramon Alvarez, Office Administrator, 818-894-9251.
---
OUR UU COMMUNITY