SUNDAY SERVICES - 10:30 A.M.
Waters of Life (Water Communion Service)


Pastor AJ Blackwood
Many UU's around the world celebrate "Water Communion" in a variety of ways. Generally speaking we bring water from our travels of the summer, pour some of that water into a communal vessel and share reflective story.

This year we will be celebrating water communion in a different way. We will celebrate the life that water has given us and how we can use water to give life to another. Many suffer in the San Fernando Valley from a lack of water. As we enter the warmer months of the year many people who are homeless will not have access to clean drinking water. During this service, we will be asking each of you to bring water to share with the community and reflections of a time when you were thirsty.

PLEASE BRING with you a case of WATER or some other item such as REUSABLE WATER BOTTLES that can be distributed to people in our community who do not have ready access to drinking water.
---
April 22
How Does Your Garden Grow? (Flower Communion)
Pastor AJ Blackwood

This week we will have a special service that focus' on the beauty of "our ranch" style campus and nature around us. We will be having a different type of flower communion. This year our flower communion will be a "get your hands in the dirt" experience. We will be starting our service in the Onion and then moving outside for a gardening ritual and picnic.

The Onionaires will be singing this day.

PLEASE NOTE: We are asking that attendees bring with them a live plant or flower to be planted in the patio garden. Suggestions are succulents, fruit vines such as grapes, etc. If you are interested in bringing a specific item or donating toward purchase of specific item. There will be signup sheet at the greeters table.
-------------------------------------------------------------------------------------------
CHILDCARE is always provided during services. Please inquire at the welcome desk and we will gladly direct you to the area for childcare.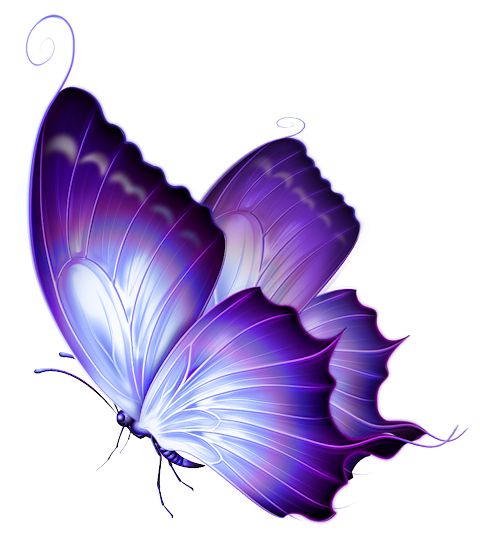 THE ANNUAL STEWARDSHIP CAMPAIGN
This month, SUUS members and pledging friends have been asked to make a defined pledge of financial support for the coming fiscal year. Our relationship as a joyful and caring community and the physical setting of SUUS are a marvel. Please pledge with pride, and know that, no matter the reason you come, no matter the ability to give, you are embraced here.
Stay after the service on April 22 as we are hosting a Transformation Circle at noon in the Sanctuary.
Members of the Stewardship Team will be available to answer questions and hold dialogue related to your financial support here at SUUS.
---
OUR 2 SPECIAL COMMUNION SERVICES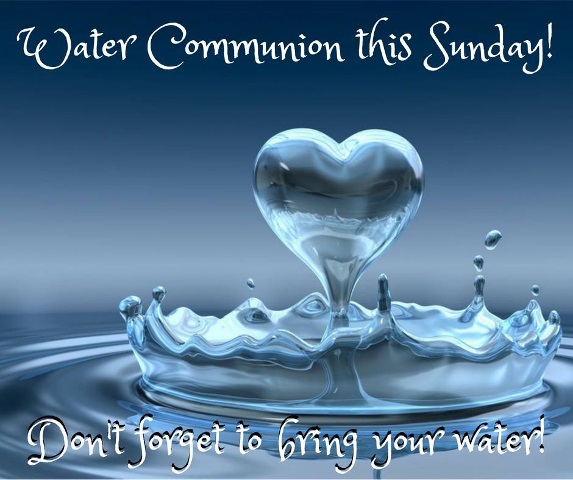 On
April 15, we will be having our WATER COMMUNION SERVICE
- As indicated in the service information above, we are requesting that everyone bring some bottled water, if you can bring a case that will be great but if that is not possible, then a few bottles will do or you can donate NEW reusable water bottles which we can distribute to people in our community who do not have ready access to drinking water.

On
April 22, we will be having our FLOWER COMMUNION SERVICE -
again this is another special and different kind of service from our usual Flower Communion.
We are asking that attendees bring with them a live plant or flower to be planted in the patio garden. Suggestions are succulents, fruit vines such as grapes, etc. If you are interested in bringing a specific item or donating toward purchase of specific item. There will be signup sheet at the greeters table. You may also see at the very bottom of this email a list of our planting proposal or you can
click here
.
---
DRUMMING CIRCLE – April 13, Friday and every 2nd Friday of the month at 7 pm here at the Onion. Creative primal instincts blossom as we discover more joy, meditation ability, exhilaration & spirituality as we drum together. Some percussion instruments provided but you can bring your own. $5 donation for adults; youth free, or free will donation. Barbara Vargas – barbaravargasm@aol.com
---
REGIONAL JUSTICE TRAINING - Registration now open for the UUJMCA Regional Justice Training on Saturday, April 14th at UU Studio City. Go to the webpage, uujmca.org/rjt, scroll down to the link for the Los Angeles event.

We gather at 9:30, program starts at 10:00. We expect to wrap it up by 4:30. Like last year, bring a sack lunch. Unlike last year, no one be taking your lunch order from a local restaurant. We will work through lunch.
---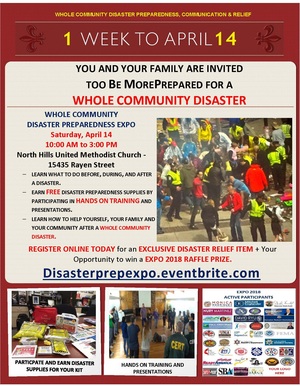 ---
OLDER ADULT TRANSPORTATION POP-UP


Tue, April 17, 2018 10:00 AM – 12:00 PM PDT
North Hollywood Recreation Center 11430 Chandler Bl., North Hollywood, 91601

Join us for Metro's Older Adult Transportation Pop-Up. Come learn everything there is to know about using public transportation. Programming will include services geared to the older adult audience. For more information or to RSVP, contact Jacob Lopez at 213-922-2002 or email at lopezj12@metro.net.

Programming begins promptly at 10am. Presentation will take place from 10am-11am. Presentation topics include: the benefits of riding, fun destinations along transit, trip planning, safety/rider tips, and travel training. Exhibitor tables open from 11am-12pm. Invited exhibitor's include: Mobile Customer Center (Sign-Up for FREE Senior TAP card), LIFE (provides coupons for qualified applicants, to be put toward the purchase of transportation passes), Accessibility Department, Safety Security & Law Enforcement, Access Services, Green Light to Mobility, and LADOT. Event is accessible by Metro bus or rail. To plan your trip, use our trip planner at metro.net or call 323.GO.METRO. You may also RSVP on our Eventbrite page at: https://www.eventbrite.com/e/older-adult-transportation-pop-up-tickets-43853050655?aff=es2

Contact Pastor AJ Blackwood 747-224-7887 ajblackwood@sepulvedauu.org if you are interested in going.
---
UUA PACIFIC WESTERN REGIONAL ASSEMBLY
The four districts of the UUA's Pacific Western Region will gather

April 27-29

in Portland, OR for the 2018 Regional Assembly. Speakers include civil rights activist, the Rev. Dr. William Barber; Washington Congresswoman Pramila Jayapal, advocate for women's, immigrant, civil, and human rights; and the Rev. Susan Frederick-Gray, newly elected UUA president. Programming includes workshops, worship, district meetings, and an optional social justice activity. A day-long Professional Day designed for religious professionals is planned for

Friday, April 27

, before the start of Regional Assembly. Discount lodging is available at the Portland DoubleTree by Hilton Hotel, site of the Regional Assembly. Childcare and youth programming will be available. Registration will open by January 4. Watch the PWR website (www.uua.org/pwr) for full details.
---
CAMP DEBENNEVILLE PINES SUMMER CAMP SCHEDULES
Elementary Camp (Grades 2-5) – July 8 – 14
Counselor Training (Youth Ages 15-18) – July 8 – 14
Jr. High Camp (Grades 6-8) – July 15-21
Sr. High Camp (Grades 9-12) – July 22-28
Family Camp – July 29-Aug. 4
Click here to go to the camp website.
---
SPRING YOUTH CONFERENCE


The Spring Con Planning Team would like to invite you to join us in viewing and sharing our video message. We are overjoyed and excited to welcome youth to Con and introduce our team. We have received many inquires about Con and we hope this video will be a great resource to offer parents and youth who are interested in learning more about District Youth Conferences.

Check out our video message here!

Thank you!
Tanner Linden | Communications Director
Pacific Southwest District Youth Board
---
Thank you for your interest in receiving our weekly E-news. We hope you find the articles here informative and we hope it encourages you to participate in our activities.

Your family and friends may also be interested so feel free to forward this to them and they can

sign up here.





You can also visit our new and improved website at

www.sepulvedauu.org
RENT OUR FACILITIES
We rent out our beautiful sanctuary for weddings, religious services, meetings, concerts, fundraisings, and other gatherings. Please call the SUUS office at 818-894-9251 or

email

us to inquire.
MEETINGS AND EVENTS

Fri. Apr. 13
*Drumming Circle – 7 PM (Onion)

Sat. Apr. 14
*Movie Night – 6:30 PM (Away) (mdickson97@aol.com)

Sun. Apr. 15
*Sunday Service "Water Communion" - 10:30 AM (Onion)

Tue. Apr. 17
*Publicity Committee Mtg. – 10:30 AM (Conference Rm.)
*Board of Trustees Mtg. – 6 PM (Conference Rm.)
*Women's AA – 6:30 PM (Ballou Rm.)

Wed. Apr. 18
*Lunch and Bike Group – 10 AM (Away)(mdickson97@aol.com)
*Ceramics (Play in the Mud) Class & Conversation – 6 PM (Art Rm.)

Thu. Apr. 19
*Choir Rehearsal – 7:15 PM (Onion)

Fri. Apr. 20
*Adult Discussion Group – 10 AM (Conference Rm.)

Sun. Apr. 22
*EARTH DAY
*Sunday Service "Flower Communion" - 10:30 AM (Onion)
*Program Committee Mtg. – 12 PM (Conference Rm.)
*Transformation Circle – 12 PM (Onion)

---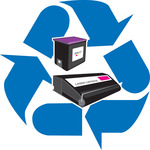 USED INK/TONER NEEDED
–
Thank you to all who donate their ink and toner cartridges here at SUUS. Your donations help a great deal in alleviating the rising cost of office supplies. Drop off your used inks and toners here at SUUS to help us and help the environment as well. – Ramon Alvarez, Office Administrator, 818-894-9251.
---
OUR UU COMMUNITY