SUNDAY SERVICES - 10:30 A.M.
"BUILDING TRUST"
Pastor AJ Blackwood

During this service we will focus on the questions: "What does it mean to build trust?" People often say "trust is earned and not given." Is this a healthy way to approach community life? Everyday we are asked to trust one another. What does it mean to put our faith and trust in each other by granting trust freely? Are we being naive or responsible? Is it better to reserve and withhold our trust even for those who have earned it? What does earning it entail?
---
March 18
HANDS OF GOD


Pastor AJ Blackwood
During the month of March, we will be exploring the concept of embodiment. How do we embody our faith here at home? We be looking at the local impact can make in our community. Asking how do act with our own hands to transform not only the lives of each other in this community but also our homeless neighbors who live amongst us.

The Choir will be singing this day.
-------------------------------------------------------------------------------------------
CHILDCARE is always provided during services. Please inquire at the welcome desk and we will gladly direct you to the area for childcare.
HELPING HANDS NEEDED!
We are looking for your input and creative ideas to develop the theme and activities of our annual pledge drive. Write a poem, a skit, share the clever ideas of other organizations that you have experienced. This is a short term project - just three planning meetings. Or, send an email. Contact publicity@sepulvedauu.org, or speak with Barrie Hafler, or Pastor AJ.

---
DRUMMING CIRCLE – March 9, Friday and every 2nd Friday of the month at 7 pm here at the Onion. Creative primal instincts blossom as we discover more joy, meditation ability, exhilaration & spirituality as we drum together. Some percussion instruments provided but you can bring your own. $5 donation for adults; youth free, or free will donation.
Barbara Vargas – barbaravargasm@aol.com
---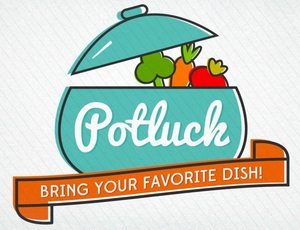 COMMUNITY POTLUCK - Sunday, March 11 after the service
In the spirit of Community, share this day with lunch and conversation. It is a symbolic kickoff for our Annual Stewardship Campaign unfolding in the weeks to come, so let's make it wholesome! Bring a yummy dish or snack that is readied by you to place on the food line and later removed. Or if cooking is not for you, then whatever you contribute, be it store bought or paper goods, bring it with love. Rain or shine!

Perhaps you are able to lend a hand to set up and clean up, that would be much appreciated.
See you at SUUS this Sunday.
---
OLDER ADULT TRANSPORTATION POP-UP


Tue, April 17, 2018 10:00 AM – 12:00 PM PDT
North Hollywood Recreation Center 11430 Chandler Bl., North Hollywood, 91601

Join us for Metro's Older Adult Transportation Pop-Up. Come learn everything there is to know about using public transportation. Programming will include services geared to the older adult audience. For more information or to RSVP, contact Jacob Lopez at 213-922-2002 or email at lopezj12@metro.net.

Programming begins promptly at 10am. Presentation will take place from 10am-11am. Presentation topics include: the benefits of riding, fun destinations along transit, trip planning, safety/rider tips, and travel training. Exhibitor tables open from 11am-12pm. Invited exhibitor's include: Mobile Customer Center (Sign-Up for FREE Senior TAP card), LIFE (provides coupons for qualified applicants, to be put toward the purchase of transportation passes), Accessibility Department, Safety Security & Law Enforcement, Access Services, Green Light to Mobility, and LADOT. Event is accessible by Metro bus or rail. To plan your trip, use our trip planner at metro.net or call 323.GO.METRO. You may also RSVP on our Eventbrite page at: https://www.eventbrite.com/e/older-adult-transportation-pop-up-tickets-43853050655?aff=es2

Contact Pastor AJ Blackwood 747-224-7887 ajblackwood@sepulvedauu.org if you are interested in going.
---
UU Seminary Student Scholarship Fund. Meadville Lombard School of Theology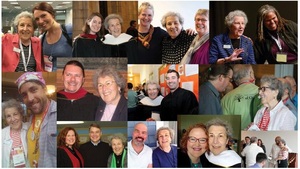 We have received many gifts and pledges in honor of Denny Davidoff this month. We are truly grateful to those of you who contributed to support Denny's cause, which is to make the ministerial education affordable for the next generation of UU leaders, so they can work to create a better world for all of us without being buried in student loan debt.
Our goal is to raise enough money to give 10 students a full-tuition scholarship in Denny's name for one year. We need a little more help to reach that goal.
More than ever before, our world is in dire need of liberal religious leaders who can minister effectively across boundaries. Your gift will make a change Denny wished to see.

Click here to Donate
---
UUA PACIFIC WESTERN REGIONAL ASSEMBLY
The four districts of the UUA's Pacific Western Region will gather

April 27-29

in Portland, OR for the 2018 Regional Assembly. Speakers include civil rights activist, the Rev. Dr. William Barber; Washington Congresswoman Pramila Jayapal, advocate for women's, immigrant, civil, and human rights; and the Rev. Susan Frederick-Gray, newly elected UUA president. Programming includes workshops, worship, district meetings, and an optional social justice activity. A day-long Professional Day designed for religious professionals is planned for

Friday, April 27

, before the start of Regional Assembly. Discount lodging is available at the Portland DoubleTree by Hilton Hotel, site of the Regional Assembly. Childcare and youth programming will be available. Registration will open by January 4. Watch the PWR website (www.uua.org/pwr) for full details.

---
SPRING YOUTH CONFERENCE


The Spring Con Planning Team would like to invite you to join us in viewing and sharing our video message. We are overjoyed and excited to welcome youth to Con and introduce our team. We have received many inquires about Con and we hope this video will be a great resource to offer parents and youth who are interested in learning more about District Youth Conferences.

Check out our video message here!

Thank you!
Tanner Linden | Communications Director
Pacific Southwest District Youth Board
---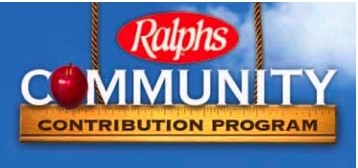 REGISTRATION FOR RALPH'S PROGRAM
Ralph's Community Contribution Program contributes to SUUS a small amount for purchases by a member who has signed up for the program. Those SUUS members who already participate need to re-enroll every year.

It is as easy as enrolling and swiping your Ralphs card when making a purchase to help SUUS. You can click

here

for Questions and Answers and step-by-step instructions for enrolling and re-enrolling. Please designate SUUS, NPO #84464 as your organization.

If you do not want to enroll on-line, ask a manager at your local Ralph's market for assistance. By simply signing up and buying groceries at Ralphs, you contribute to SUUS's programs, without losing any saving or discount that you would otherwise receive.
March's Theme:
Embodiment
---
Thank you for your interest in receiving our weekly E-news. We hope you find the articles here informative and we hope it encourages you to participate in our activities.

Your family and friends may also be interested so feel free to forward this to them and they can

sign up here.





You can also visit our new and improved website at

www.sepulvedauu.org
RENT OUR FACILITIES
We rent out our beautiful sanctuary for weddings, religious services, meetings, concerts, fundraisings, and other gatherings. Please call the SUUS office at 818-894-9251 or

email

us to inquire.
---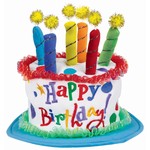 MARCH CELEBRANTS
1-Mar - Lucille Malvani
9-Mar - Dallas Moore
16-Mar - Lucy Cox
21-Mar - Frank Hill
28-Mar - Barbara Vargas

MEETINGS AND EVENTS

Fri. Mar. 9
*Drumming Circle – 7 PM (Onion)

Sat. Mar. 10
*Arts and Crafts of Shadow Workshop – 1 PM (Onion)
*Movie Night – 6:30 PM (Offsite) (mdickson97@aol.com)

Sun. Mar. 11
*Daylight Saving Time Begins
*Sunday Service – 10:30 AM (Onion)
*Community Potluck – after the Sunday service
*Membership Committee Mtg. – 12:15 PM (Conference Rm.)

---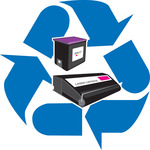 USED INK/TONER NEEDED
–
Thank you to all who donate their ink and toner cartridges here at SUUS. Your donations help a great deal in alleviating the rising cost of office supplies. Drop off your used inks and toners here at SUUS to help us and help the environment as well. – Ramon Alvarez, Office Administrator, 818-894-9251.
---
OUR UU COMMUNITY