SUNDAY SERVICES - 10:30 AM
October 1
Taoism and the Forces of Chi, Jing, and Shen
Robert Christophe, Guest Speaker
Marilyn Morton, Sunday Service Associate
Robert Christophe is a dynamic motivational speaker and teacher of Martial Arts and Taoism. He will be talking to us about the power of the universal field of energy that Martial Artists call Chi, and its three manifestations; Yin Yan Chi, Jing, and Shen. His discussion will touch on ideas of how to raise and cultivate these extraordinary energies to become dynamic forces of protection, rejuvenation, and fulfillment in our everyday lives.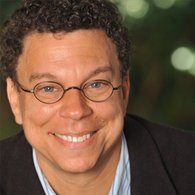 Robert is a Kyokushin Karate teacher who holds the title of Sensei, and has been an active student of Tai chi and Daoism for over 30 years. He teaches Zen Meditation at his martial arts school in Burbank and enjoys Bonsai gardening. His Artistic career includes numerous years of theatrical performance on the East Coast as well as film making on the West Coast. This month he will begin production on a pilot comedy series that he and his wife have written about the fitness industry.
---
October 8
DRUUMMing EVERYDAY
Pastor AJ Blackwood, Minister
story of racial welcome with a focus on Native Peoples http://www.uua.org/multiculturalism/dod/indigenous-day
----------------------------------------------------------------------------------------------------

CHILDCARE is always provided during services. Please inquire at the welcome desk and we will gladly direct you to the area for childcare.
WRITING WORKSHOP
- Come join us on Sunday, October 1, from noon to 1:30 pm in the Ballou Rm., if you have an interest in exploring ways to express yourself through the written word. There's no fee to attend and everyone is welcome. Hope to see you there.
Marilyn Morton
storygrove@gmail.com
---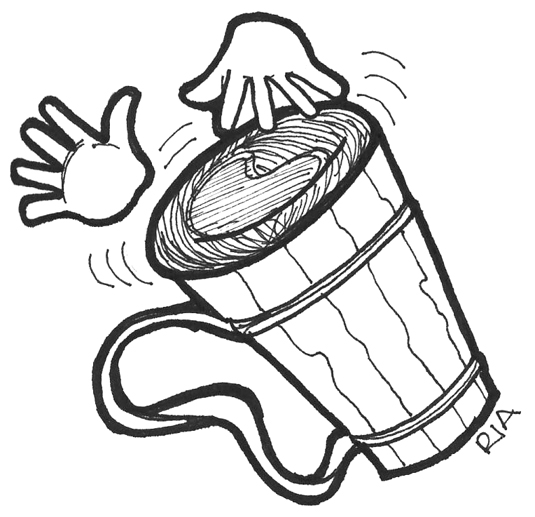 DRUMMING CIRCLE – October 13, Friday, and every 2nd Friday of the month at 7 pm here at the Onion. Creative primal instincts blossom as we discover more joy, meditation ability, exhilaration & spirituality as we drum together. Some percussion instruments provided but you can bring your own. $5 donation for adults; youth free, or free will donation.
---
LA/VALLEY CLUSTER WEEKEND MOUNTAIN RETREAT

-
October 13
-15, 2017
We invite you to come join us at beautiful Camp de Benneville Pines, up in the San Bernadino forest.
It is an opportunity to meet & mingle with other Unitairian Universalist from our neighboring congregations. It's a weekend for all ages. Families, singles & couples welcome!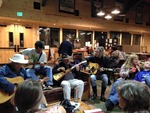 There will be workshops, volleyball, basketball, archery, canoeing,
games,

hikes & craft projects for children & adults. We are still planning but we hope that someone will lead a drum circle & maybe yoga?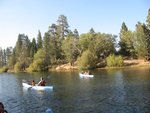 Or you can just relax by the fire in the lodge, or relax outside in one of the camp gazebos. There will be the annual Saturday night talent show. Sunday morning worship under the towering pine trees, is always lovely and followed by a yummy brunch.
Here is the link to the registration form
for more info please contact us at clustercamp@ymail.com
---
Social Justice Training
In today's charged and dangerous political climate, fundamental human rights are under attack. This workshop will highlight specific and practical ways to bring yourself, your organization, or your congregation into this urgent work.

Don't miss this rare opportunity to learn from Rev. Kathleen McTigue, the Director of the UU College of Social Justice and a founder of Love Resists. In her words, we'll learn to "see more clearly what we face, imagine more boldly the ways we can act, and live our values more radically and courageously on the side of justice."

Lunch will be provided. CHILDCARE is available upon prior request by 10/16.

$10 suggested donation at the door for lunch; no one turned away for lack of funds.
Click
here
to register and for more information.
---
CAMP DEBENNEVILLE NEWS: Water Tank Challenge ... Keep the Water Flowing
This summer there have been three fires on our mountain: one up in Big Bear and two down the hill. While they were contained without the need for evacuation, they serve as an important reminder that we need to be fully prepared to fight a fire at Camp if and when the time comes.

More than 160 donors from 20 UU congregations, have already stepped up to help secure our water storage future and we are pretty close to our goal. But we need your help to finish the job!

And right now, generous donors from First UU Church of San Diego are matching every donation you make. Please click here to donate.
---

We have a lot of Unitarian Universalist resources linked to this weekly bulletin. If you click

here

it will lead you to the part of this bulletin that contains all the UU links that will give you more information about UUism and other affiliated organizations. You can also just browse down the right side column and see the heading Our UU Community
---
---
SUNDAY SERVICE
10:30 AM
---
Thank you for your interest in receiving our weekly E-news. We hope you find the articles here informative and we hope it encourages you to participate in our activities.

Your family and friends may also be interested so feel free to forward this to them and they can

sign up here.





You can also visit our new and improved website at

www.sepulvedauu.org
We rent out our beautiful sanctuary for weddings, religious services, meetings, concerts, fundraisings, and other gatherings. Please call the SUUS office at 818-894-9251 or

email

us to inquire.
---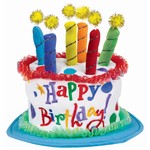 October Celebrants
17-Oct Willy Hoult
18-Oct Leigh Garner
18-Oct Peter Horak
19-Oct Griffin Roll
21-Oct Ron Ruscillo
24-Oct Arlene Sobel

MEETINGS AND EVENTS
Sun. Oct. 1
*Sunday Service – 10:30 AM (Onion)
*Writing Workshop – 12 PM (Ballou Rm.)
Tue. Oct. 3
*Sunday Service Committee Mtg. – 3 PM (Onion)
*Women's AA Mtg. – 6:30 PM (Ballou Rm.)

Wed. Oct. 4
*Lunch and Bike Group – 10 AM (Away)(mdickson97@aol.com)
*Ceramics (Play in the Mud) Class & Conversation – 6 PM (Art Rm.)
*"Lil' Hoot" Jam Session – 6:30 (Cottage)

Thu. Oct. 5
*Choir Rehearsal – 7:15 PM (Onion)

Fri. Oct. 6
*Spiritual Unity Movement – 7 PM (Onion)

Sun. Oct. 8
*Sunday Service – 10:30 AM (Onion)
*Community Potluck – after service (Onion)
*New UU – 12:30 PM (Conference Rm.)
---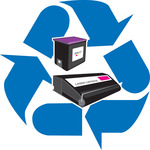 USED INK/TONER NEEDED
–
Thank you to all who donate their ink and toner cartridges here at SUUS. Your donations help a great deal in alleviating the rising cost of office supplies. Drop off your used inks and toners here at SUUS to help us and help the environment as well. – Ramon Alvarez, Office Administrator, 818-894-9251.
---