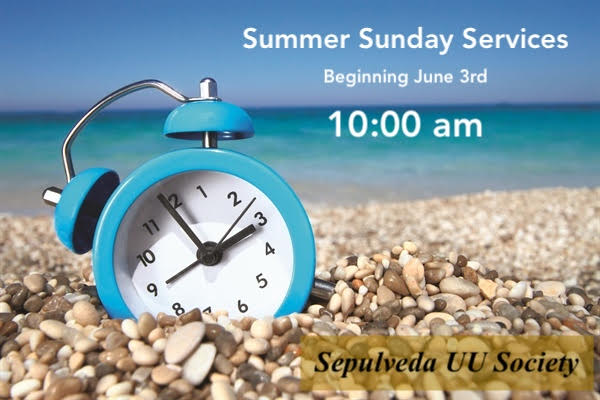 ---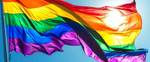 June 10 at 10 AM


All the Colors of the Rainbow


Pastor AJ Blackwood
What does it mean to be Queer aka not being/living a heteronormative life in 2018? During this month when the people of this nation and around the world celebrate diversity, we will question: "What can we do to stop the hate being spread by our leaders?"
---
June 17 at 10 AM
"General Order #3" Juneteenth
Pastor AJ Blackwood - 10 AM
"Juneteenth Independence Day" or "Freedom Day" (June 19, 1865) is a lost holiday. Written out of most history books, most people do not know that Texas held a firm grip on slavery until 1865. We will be asking what it means to be a free in this country as person of color in 2018? Do Black Lives really Matter? How can we promote racial equality and justice in our community?
---
June 24,
Chaplain to the Empire or Prophet of the Resistance?
Rev. Dr. Karen Stoyanoff, Speaker
July 1, Soap Box Sunday,
Speaker: YOU
-------------------------------------------------------------------------------------------
CHILDCARE is always provided during services. Please inquire at the welcome desk and we will gladly direct you to the area for childcare.
CONGREGATIONAL MEETING


SUNDAY, JUNE 10 at 12 PM
The agenda and the list of nominees have been sent to all SUUS members.
We look forward to your participation on June 10.
---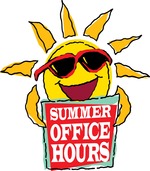 SUMMER OFFICE SCHEDULE
Hi folks, we will be trying out a summer office schedule starting
June 18th, Monday. The new schedule will be as follows:
- Monday and Wednesday - 9 AM to 5 PM
- Tuesday and Thursday - office closed
- Friday - 8 AM to 12 PM
If you have any questions, please contact Ramon at
office@sepulvedauu.org or call 818-894-9251.
---
SUNDAY SERVICE COMMITTEE MEETING - June 12 at 3 PM
---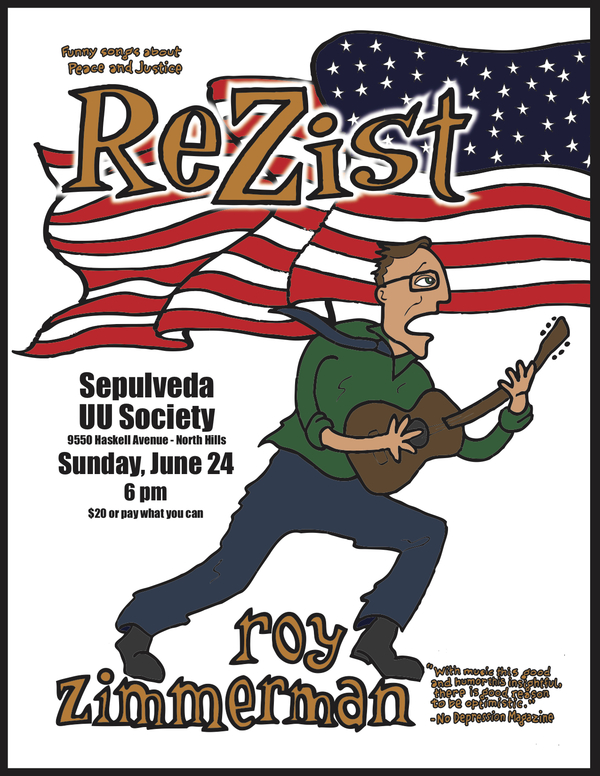 ---
SHARE THE PLATE


For the past couple of years, we have been 'Sharing the Plate' with worthy organizations whose work represents our UU Principles and the personal beliefs of those who attend services at SUUS. Since we have started sharing the collection on the fourth Sunday of the month, SuuS has donated nearly $3,000! Through this program we have contributed to the work of the organizations: Penny Lane, MEND, Covenant House, Valley Interfaith Council, North Valley Caring Services, San Fernando Valley Rescue Mission, Hope of the Valley, CSUN Women's Shelter, Children of the Night, Haven Hills, Lucy Pet Foundation, Wildlife Waystation, New Horizons, LA Youth Network, San Fernando Valley Rescue Mission, and New Horizons. We may be a small congregation, but we have big generous hearts.

The majority of these are non-profit organizations though some, such as the East Valley Animal Shelter, might be governmental or for-profit organizations that rely on donations for some of the services they provide.

If you know of an organization you believe would benefit from our Share the Plate program, please send the name of the organization, their website, and the reason you would like to nominate them as recipients, to office@sepulvedauu.org.
---
HOSPITALITY HELP!
Thank you to all the many people that put together our Hospitality Table every Sunday after services. This gathering is a time of connecting for members and visitors. Every week we use up plates, cups, coffee, forks, etc. These are costs of the Onion and although not huge, can add up over time. Can you help defray these costs? Leave a few dollars in the basket at the Hospitality Table. Every little bit helps!
THANK YOU FOR YOUR SUPPORT.
---
OTHER HAPPENINGS IN THE UU COMMUNITY
EMERSON UU CHURCH IS SEARCHING FOR A NEW DIRECTOR OF RELIGIOUS EDUCATION
Here is the link to the job description
We will begin reviewing applications in late May for this position, which will start in August 2018. Please send a resume with a cover letter for consideration to emerson91303@gmail.com. Please, no phone calls to the church office.
TAKE THE CHALLENGE! Help the First Universalist Church of Southold rise from the ashes. We are challenging every UU congregation across the country to give $1 per member to help us rebuild our church. With your help, we can build a modernized facility that will be accessible, more efficient, and greener than the beloved 178-year-old church we lost to fire in March of 2015. To read our full story, please go to their gofundme page.
CAMP DEBENNEVILLE PINES SUMMER CAMP SCHEDULES
Elementary Camp (Grades 2-5) – July 8 – 14
Counselor Training (Youth Ages 15-18) – July 8 – 14
Jr. High Camp (Grades 6-8) – July 15-21
Sr. High Camp (Grades 9-12) – July 22-28
Family Camp – July 29-Aug. 4
Click here to go to the camp website.
---
Thank you for your interest in receiving our weekly E-news. We hope you find the articles here informative and we hope it encourages you to participate in our activities.

Your family and friends may also be interested so feel free to forward this to them and they can

sign up here.





You can also visit our new and improved website at

www.sepulvedauu.org
RENT OUR FACILITIES
Summer Discount available for events scheduled between
July - Sept, 2018

We rent out our beautiful sanctuary for weddings, religious services, meetings, concerts, fundraisings, and other gatherings. Please call the SUUS office at 818-894-9251 or

email

us to inquire.
---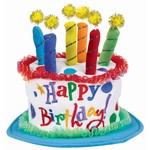 June Celebrants
7-Jun Mary Kraig
19-Jun Oliver LaPlant
20-Jun Pat Pounds
22-Jun Gordon Uppman
28-Jun Ida Hurt

MEETINGS AND EVENTS
Fri. June 8
*Drumming Circle – 7 PM (Onion)

Sat. June 9
*Movie Night – 6:30 PM (Away)(mdickson97@aol.com)

Sun. June 10
*Membership Committee Mtg. – 9 AM (Conference Rm.)
*Sunday Service – 10:30 AM (Onion)
*Community Luncheon - after the service
*Congregational Meeting – 12:30 PM (Onion)
Mon. June 11
*Finance Committee Mtg. – 10:30 AM (Conference Rm.)

Tue. June 12
*Sunday Service Committee Mtg. – 3 PM (Conference Rm.)
*Women's AA Mtg. – 6:30 PM (Ballou Rm.)
*Reading with AJ – 7 PM (Conference Rm.)

Wed. June 13
*Lunch and Bike Group – 10 AM (Away)(mdickson97@aol.com)
*Ceramics (Play in the Mud) Class & Conversation – 6 PM (Art Rm.)

Thu. June 14
*Endowment Committee Mtg. – 10 AM (Conference Rm.)
*Choir Rehearsal – 7:15 PM (Onion)

Fri. June 15
*Adult Discussion Group – 10 AM (Conference Rm.)

Sun. June 17
*Father's Day
*Sunday Service – 10:30 AM (Onion)
*Program Committee Mtg. – 12 PM (Conference Rm)
---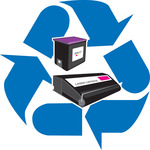 USED INK/TONER NEEDED
–
Thank you to all who donate their ink and toner cartridges here at SUUS. Your donations help a great deal in alleviating the rising cost of office supplies. Drop off your used inks and toners here at SUUS to help us and help the environment as well. – Ramon Alvarez, Office Administrator, 818-894-9251.
---
OUR UU COMMUNITY