SUNDAY SERVICES - 10:30 AM
THE GOOD NEWS


Pastor AJ Blackwood
Part of being members of a Beloved Community is sharing our truth and good news with the world, we will be exploring what it means to be an evangelical for UUism in the world today.
---
November 19
BE OUR GUEST


Pastor AJ Blackwood
When we be build a Beloved Community we have to look outward as well as inward. We will be exploring that it means to reach out to the larger world with the kick off to our annual holiday "Guest At Your Table" giving campaign in support of the UU Service Committee.

The Onionaires will be singing this day.
----------------------------------------------------------------------------------------------------

CHILDCARE is always provided during services. Please inquire at the welcome desk and we will gladly direct you to the area for childcare.
Hola, Buenos Diaz, Shalom, Hello, Ahlan Bik, Bonjour, Ola, Chao
International Potluck
Sunday November 12,2017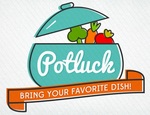 Most of us have families that came to the U.S. from another county. It would be fun to share food from our family's ethnic county of origin! Can you bring something from your heritage? What a grand interesting lunch we could share! An International Banquet! Just so you know, there are several recipes from different countries in our cookbook, Chef SUUS Cooks! Any contribution, however, you choose to bring is greatly appreciated whether from an ethnic background or not.

As usual, please bring your contribution ready to serve and take any leftovers home with you. If bringing food is difficult for you, we appreciate paper goods or coffee, to help us defray the costs.

Your cooperation is very important to making our Potlucks successful!

Phyllis Ruscillo for Hospitality Team
---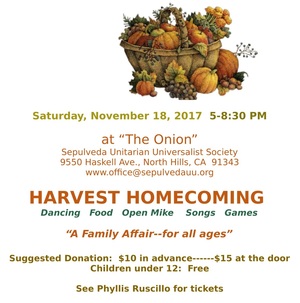 ---
READING WITH PASTOR AJ

– Tuesday, Nov. 14, at 7 PM in the conference room. Pastor AJ is starting a book club at the Onion and is inviting everyone to come and participate. This month, we will decide how we want to approach the reading series and select books to read. For questions, contact Pastor AJ at ajblackwood@sepulvedauu.org.
---
PRE-THANKSGIVING HOMELESS DINNER: Volunteer Opportunity!
co-sponsored by North Valley Caring Services:

It will be SUUS's privilege yet again this year to volunteer at this annual holiday dinner event, which we have been working at, and donating food to, for over 20 years. The SUUS RE Program volunteered at this event with our children as they grew, and we continue to support NVCS by our weekly food donations. NVCS now has partnered with San Fernando Valley Rescue Mission, who has a tremendous network of resources, so SUUS will not need to donate food and loan tables as in the past. Rather, we are invited to participate in an even larger Homeless Dinner, with an expected 500 people or attending. This involves helping serve the dinner at NVCS on Rayen St., (in the old Methodist Church) on Tuesday, Nov. 21, at 4 p.m.

As I have worked at this event for almost 20 years with other SUUS volunteers, I have come to see a sad trend: increasingly women and children, and sometimes, whole families, attend who are clearly homeless. It is a sad comment on the Homeless epidemic gripping this city. If you would like to join me at this event, or perhaps car pool, please let me know. My contact information is in the directory, or see me on Sundays.

Cecily Garnhardt, President, SUUS
---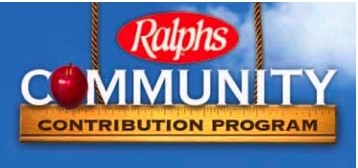 REGISTRATION FOR RALPH'S PROGRAM
Ralph's Community Contribution Program contributes to SUUS a small amount for purchases by a member who has signed up for the program. Those SUUS members who already participate need to re-enroll every year. Purchases made after August 31, 2017, will not count unless you reregister. The SUUS Finance Committee thanks those in the program and urges those who do not participate to consider joining.

It is as easy as enrolling and swiping your Ralphs card when making a purchase to help SUUS. You can go to Questions and Answers at the link below where there are step-by-step instructions for enrolling and re-enrolling. https://www.ralphs.com/asset/vn_6978bb5258ca1486ff3a95d6040e0f3f/ralphs_participant_faqs Please designate SUUS, NPO #84464 as your organization.

If you do not want to enroll on-line, ask a manager at your local Ralph's market for assistance. By simply signing up and buying groceries at Ralphs, you contribute to SUUS's programs, without losing any saving or discount that you would otherwise receive.
NOVEMBER THEME:
COVENANT

---
SUNDAY SERVICE
10:30 AM
---
Thank you for your interest in receiving our weekly E-news. We hope you find the articles here informative and we hope it encourages you to participate in our activities.

Your family and friends may also be interested so feel free to forward this to them and they can

sign up here.





You can also visit our new and improved website at

www.sepulvedauu.org
---
LIKE US ON
FACEBOOK

​
---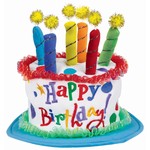 November Celebrants
6-Nov Doris Dent
14-Nov Sheila Goldner
20-Nov Angela Whiteman
---
We rent out our beautiful sanctuary for weddings, religious services, meetings, concerts, fundraisings, and other gatherings. Please call the SUUS office at 818-894-9251 or

email

us to inquire.
MEETINGS AND EVENTS
Fri. Nov. 10
*Drumming Circle – 7 PM (Onion)

Sat. Nov. 11
*Veterans Day
*Movie Night – 6:30 PM (Away) (mdickson97@aol.com)
*Teen Campout - 7 PM (Onion Grounds)

Sun. Nov. 12
*Sunday Service – 10:30 AM (Onion)
*Community Potluck – after service (Onion)
*Men's Group Mtg. – 12 PM (Ballou Rm.)
*New UU Orientation – 12:30 PM (Conference Rm.)

Mon. Nov. 13
*Finance Committee Mtg. – 7 PM (Conference Rm.)

Tue. Nov. 14
*Women's AA Mtg. – 6:30 PM (Ballou Rm.)
*Reading with Pastor AJ – 7 PM (Conference Rm.)

Wed. Nov. 15
*Lunch and Bike Group – 10 AM (Away)(mdickson97@aol.com)
*Ceramics (Play in the Mud) Class & Conversation – 6 PM (Art Rm.)

Thu. Nov. 16
*Choir Rehearsal – 7:15 PM (Onion)

Fri. Nov. 17
*Adult Discussion Group – 10 AM (Conference Rm.)

Sat. Nov. 18
*Harvest Homecoming Party – 5 PM (Onion)

Sun. Nov. 19
*Sunday Service – 10:30 AM (Onion)
*Membership Committee Mtg. – 12:15 PM (Conference Rm.)
---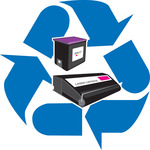 USED INK/TONER NEEDED
–
Thank you to all who donate their ink and toner cartridges here at SUUS. Your donations help a great deal in alleviating the rising cost of office supplies. Drop off your used inks and toners here at SUUS to help us and help the environment as well. – Ramon Alvarez, Office Administrator, 818-894-9251.
---